Amorohophallus paeoniifolius variety without spadix-appendix
An A.paeoni.-tuber of 10.5 pd. and a diametre of 9', purchased this spring, is blooming now - and showing no stinky appendix! That makes it more easy for me to have it in my office. I don't need to cover it with a plastic bag or to amputate it. Btw the bloomin was a surprise to me, because the swelling bud was accompanied by growing root-tips.(Now at least some roots have reached the edge of the 20'-pot. I don't want to disturb them by more researching!) So I expected a big leaf. I covered it with a little bank of soil to grow a long stem sprouting over my computer and monitor. But the rising bud showed me time after time what was to expect: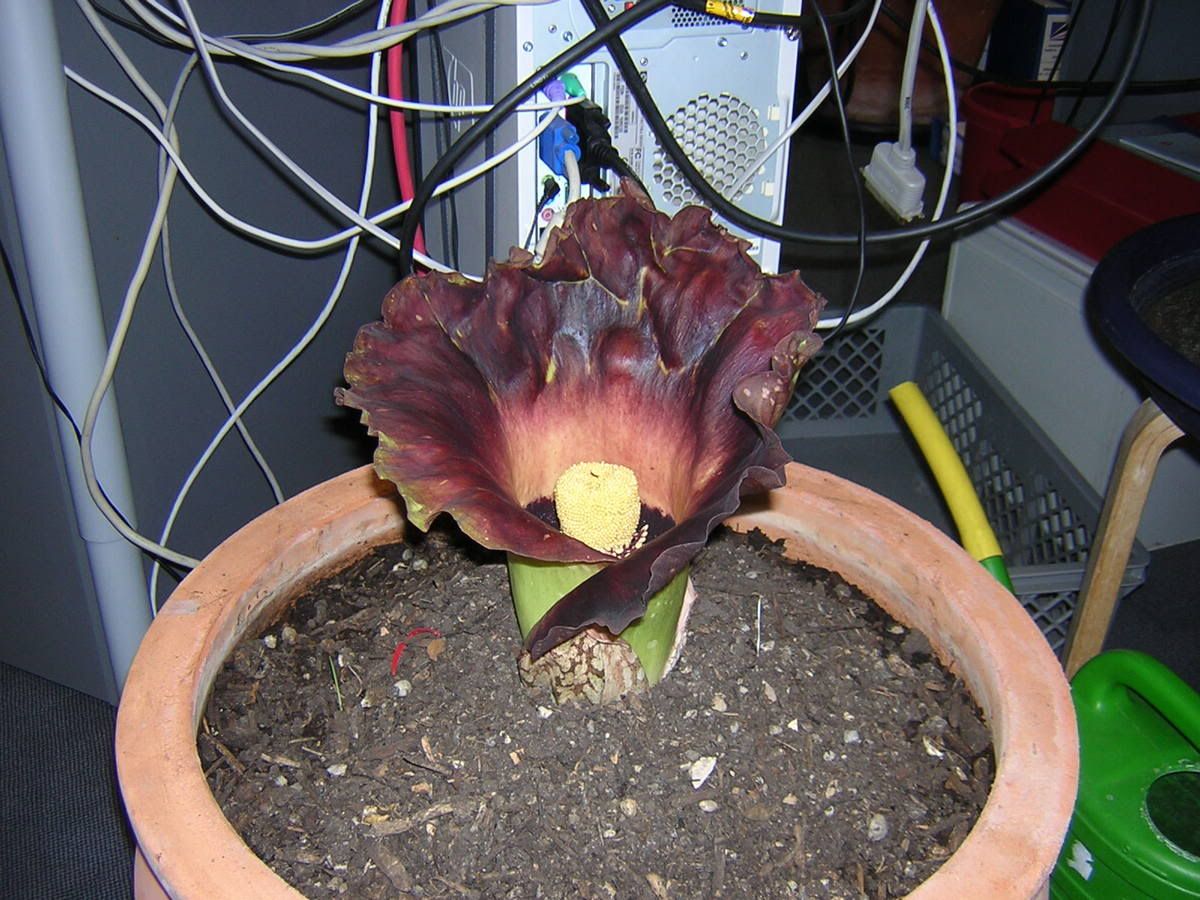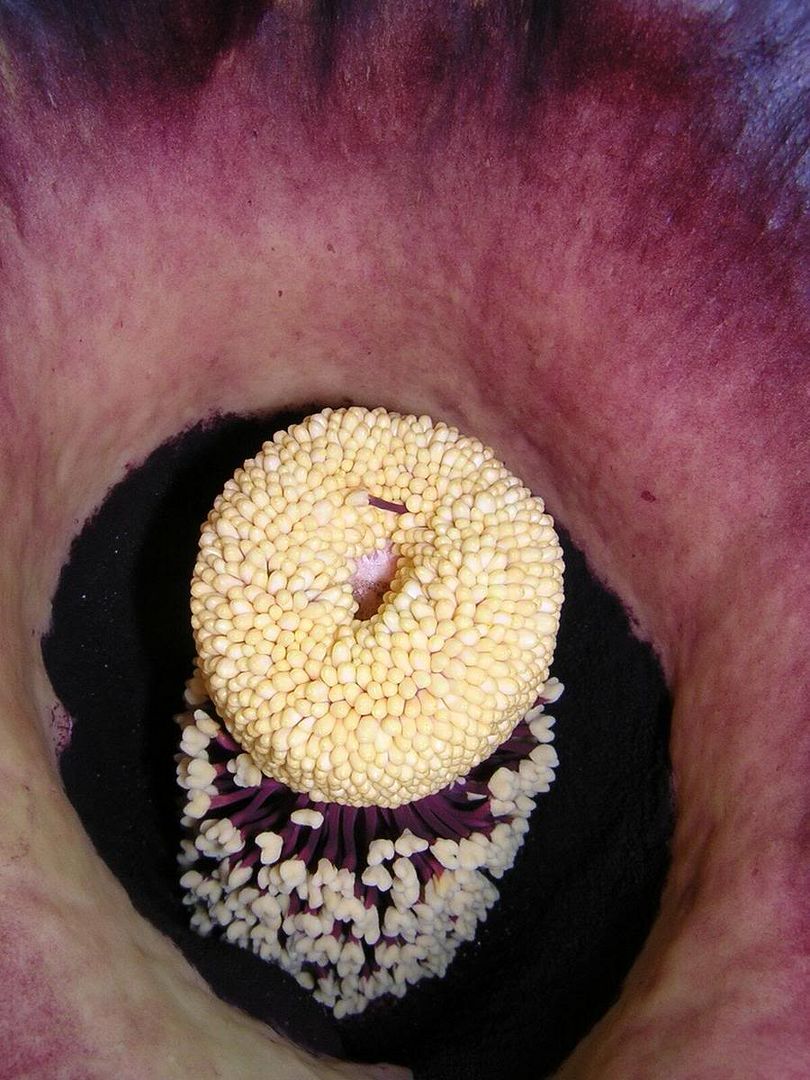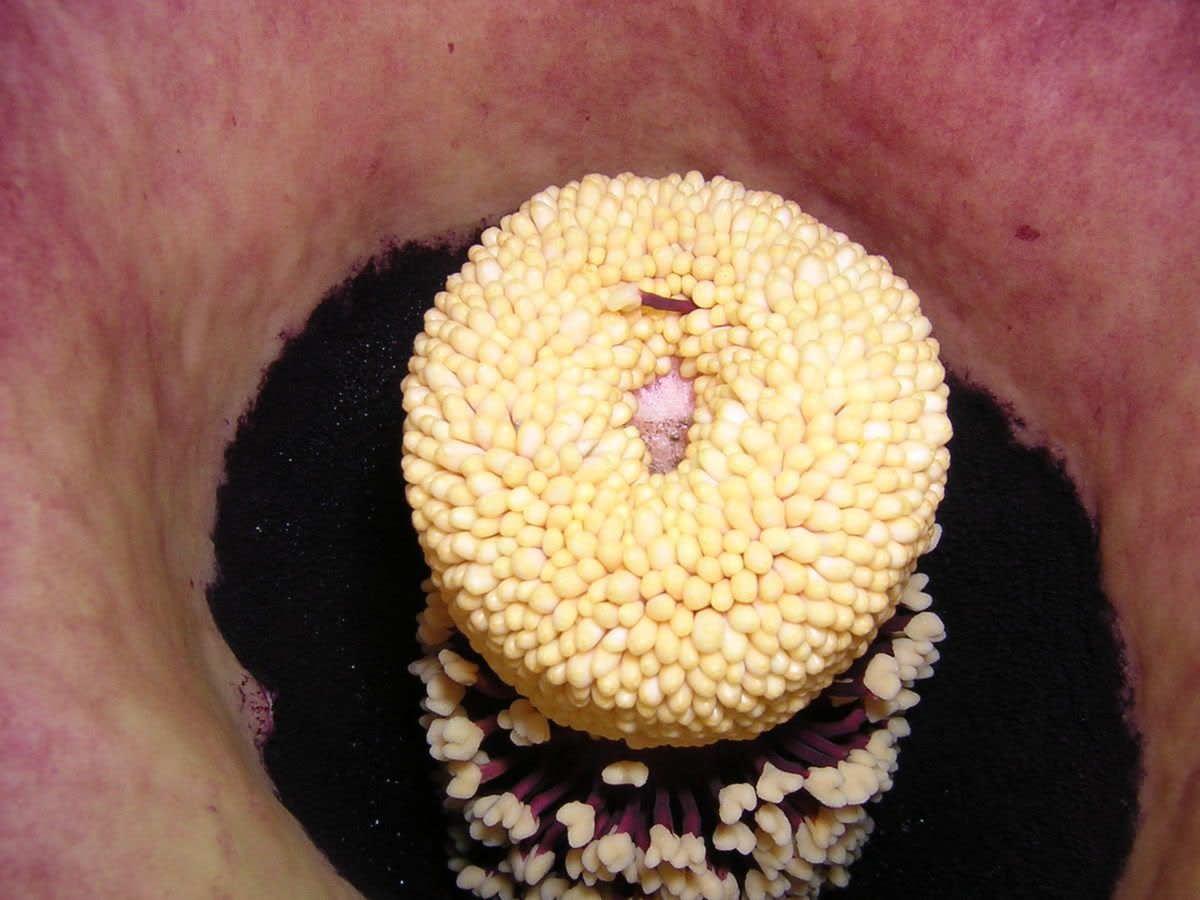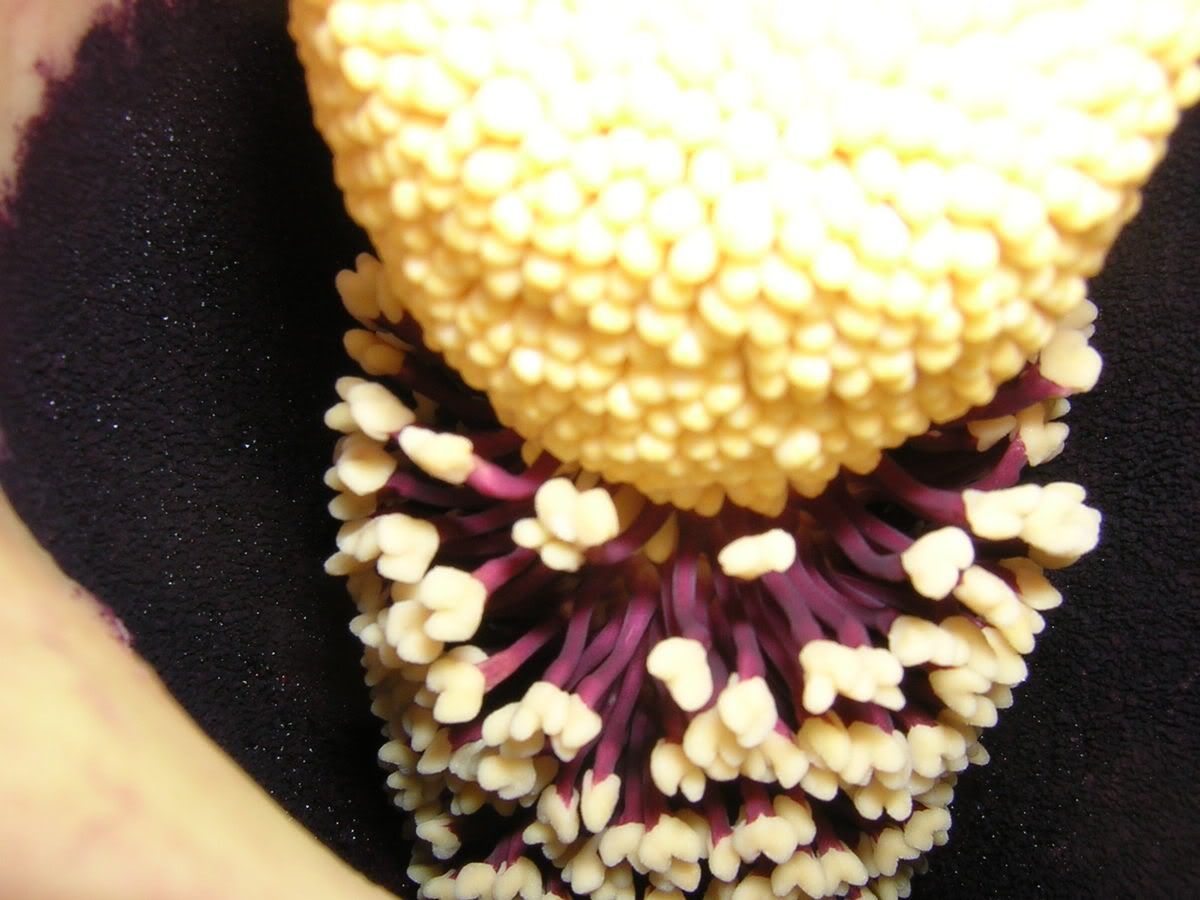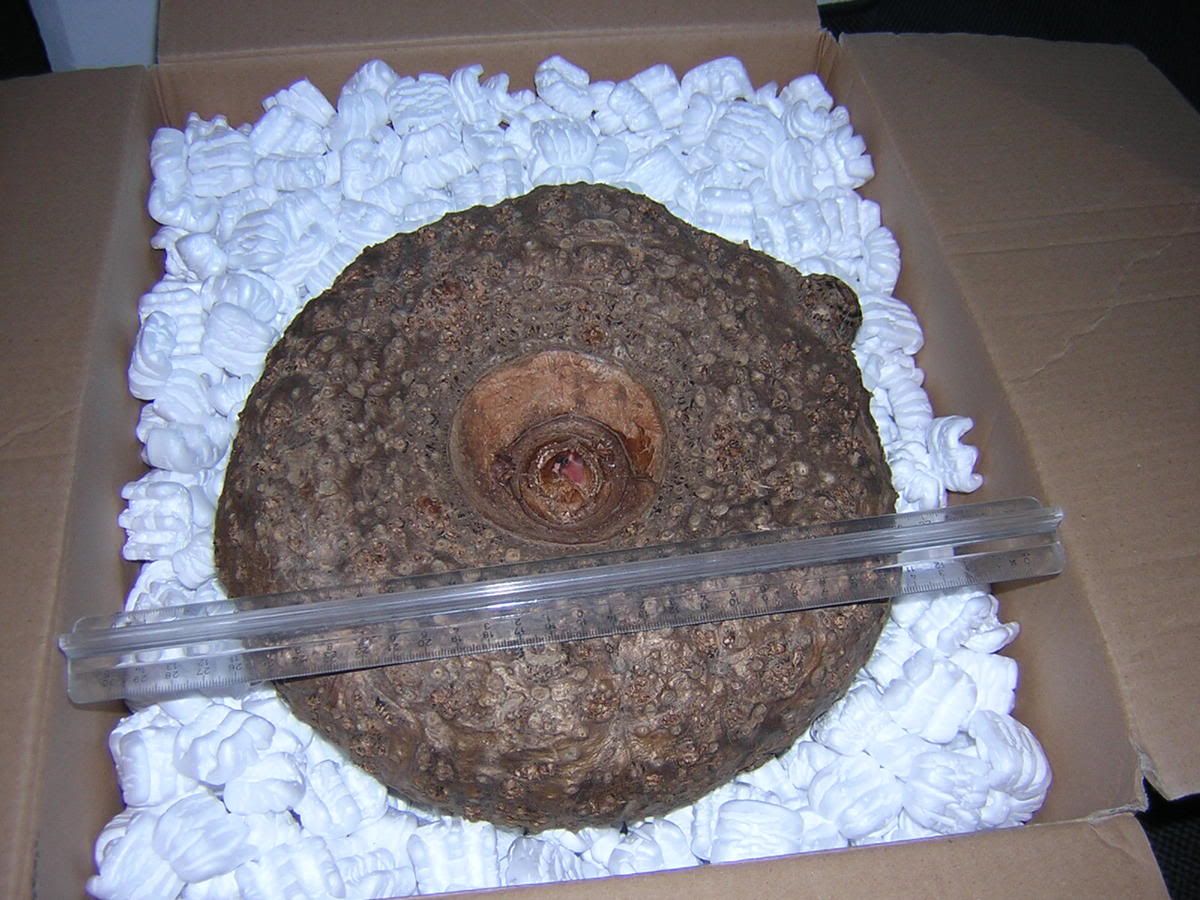 The mail-order catalogue praised it as "Tropen-Nacht" ("tropes night") for german gardens ( we have z.6a/6b! ) to be acompanied by Gunnera. The picture showed a typical inflorescence of A. paeoniifolius.
Is this a variety? Is it already named? Or is it a singular defect? The bud showed no signs of lesion.
Any hint would be appreciated!
Thanks
hermann