Two leaves of konjac from one bud!
Hi to the konjac-fans,
one of my big tubers brought - finally after keeping me waiting for 4 months - two equal sprouts out of one single bud. As you may see on the 2 pictures below there was only one bud and when its covering leaves opened I saw the mess.
Isn't it normal that every sprout has its own bud? Or are they like siamese twins which will store only one new tuber?
Thanks in advance for every answer;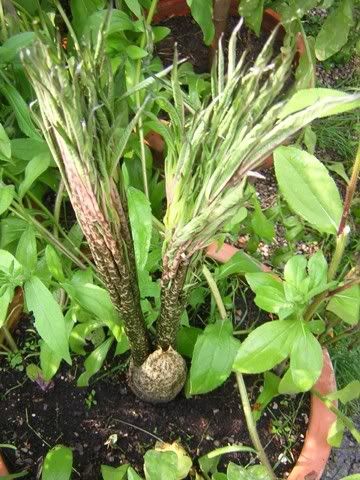 Bye
hermann