Help me find yellow azalea
marcia1
(4/5 WI)
April 26, 2013
I received a wonderful light yellow azalea from sis, about 25 years ago (might have been historical variety.
It had been doing well until I moved this past year. I did have about 20 bloom clusters last spring, but.this spring it looks like I will have one viable branch.
I know that moving a mature bush is chancy..and from sandy loam to amended clay didn't help..but.
Does anyone remember Walnolong Nursery in Morris Plains NJ?. The owners have since retired from business, but do any of you from the area; know of the family or have seen this light yellow bush? It is hardy to my zone 5...would love to get another...will still pamper my one branch.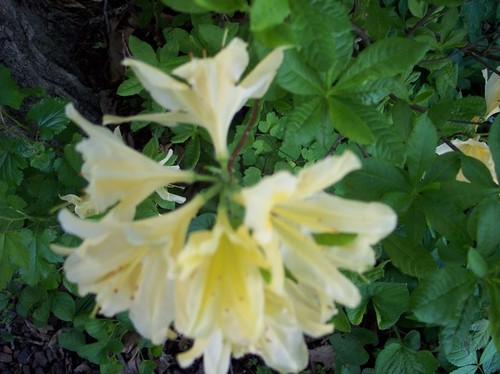 This post was edited by marcia1 on Fri, Apr 26, 13 at 19:50