Amorphophallus titanum leaf cutting
johnsonm08
(5a)
July 11, 2013
I've had good success with this process (100% for 4 attempts) so I thought I would share so others might give it a try.
On 2-18-13 I took 2- 6 inch cuttings from the mature leaf of the mother plant.
I cut them right at the "Y" and dipped them in Rootone.
I used sterilized potting soil with the fine particles sifted out. The soil is damp, but not soaked, and is left kind of loose and fluffy. My container is a plastic "Critter Keeper" with a heatpad (this was a setup for hermit crabs and the box and heater are available at petstores). The temp is stable around 84f deg. The box is under fluorescent light 12hrs a day.
On 5-23-13 the smaller leaf has this small tuber with no roots yet.
On 6-3-13 the larger leaf has a nice tuber with roots.
On 7-6-13 the smaller leaf/tuber breaks the surface with new growth and gets its own 6"pot.
7-16-13 the sprout from the larger leaf broke the surface and was re-potted. The tuber on this one is larger than a quarter.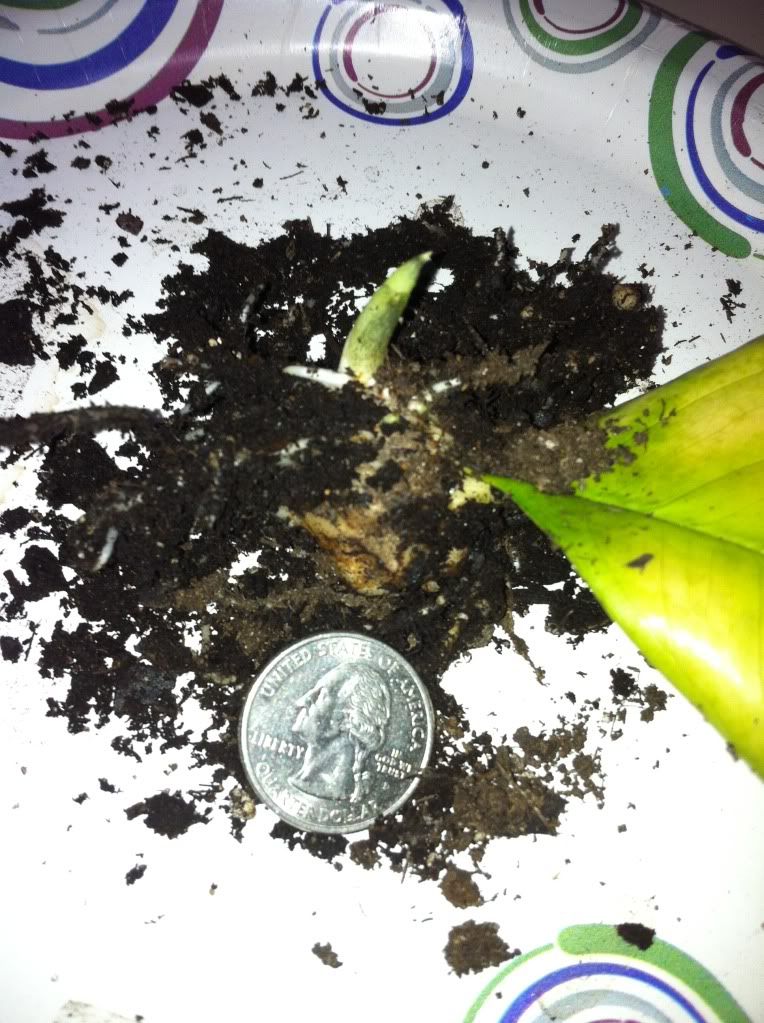 This is up to date now, I will add more as it develops.
Mike
This post was edited by johnsonm08 on Thu, Jul 18, 13 at 17:42