ID this common, pale-pink/peach rhodie?
girlndocs
(8 WA)
April 15, 2007
I see it often, actually, in commercial andscaping where it is often quite small (4' or so) but there are also larger, I presume older specimens around some of the houses in town and also it's at the Seattle Japanese Garden at the Arboretum. It's in the middle of its bloom now.
I upped the fill light slightly on this pic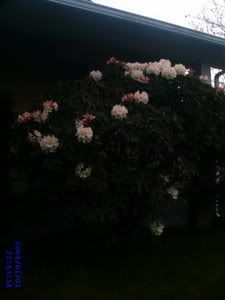 But not on this one. Both pics are of the same plant around dusk.
Thanks!
Kristin