Mystery Azalea - any ideas of the cultivar?
Dave in NoVA • 7a • Northern VA
May 11, 2014
I know, I know, there are hundreds upon hundreds of cultivars of azaleas, but maybe someone will recognize it?
This is an evergreen variety. Blooms mid azalea season (right now in Mid-Atlantic).
It has a white to very pale lavender flower with slightly darker lavender edges. Not a harsh demarcation, though. It also has some brown speckles in the throat.
Average flower size, maybe up to 2 inches.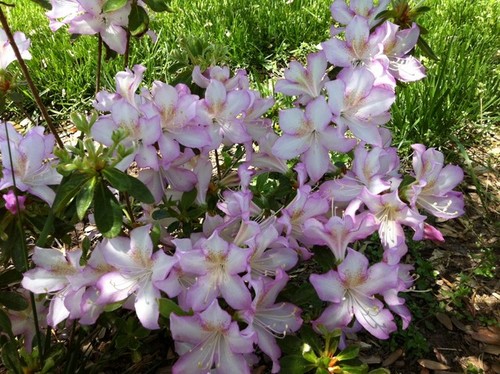 This post was edited by dave_in_nova on Tue, May 13, 14 at 10:00