Old Town Novato and some others in bloom now
fogrose
(zone 10/sunset 17)
August 12, 2012
I purchased Old Town Novato at last April's Sacramento Cemetery sale. It's still in a pot waiting to get a bit bigger. I just don't have the resolve to pinch the blooms because when one opens I just want to put my nose in it and keep it there. Am so happy it's blooming for me and it seems to be growing well.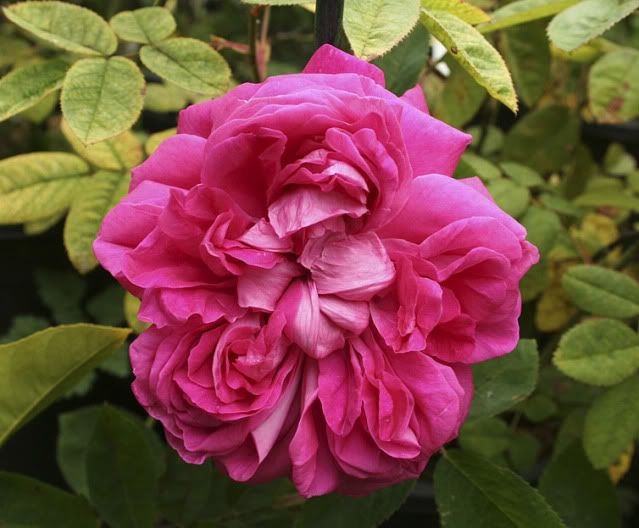 Am also posting some other roses currently in bloom in the pot ghetto. All of them are waiting to increase in size a bit before going in the ground. Some surprises as to what's still in bloom.
Belle Amour's last buds have recently opened. What a great rose for part shade and I love the scent.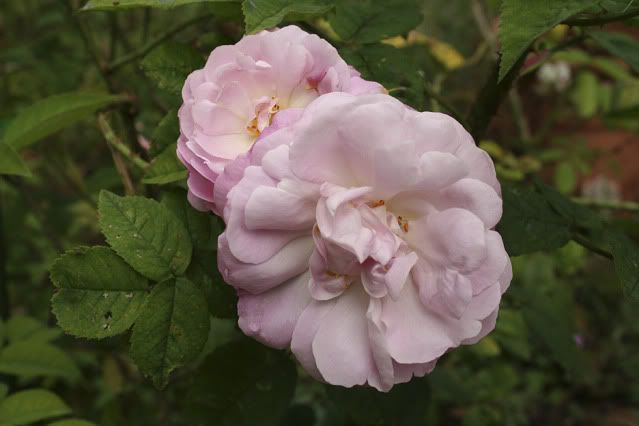 I purchased two Mrs Keays Faded Pink Monthlies at Sacramento and they're growing VERY fast. Would appreciate hearing from anyone in California as to what size this rose can get to be as I'm reading about a range from 4-6ft and hope to pinpoint a size.
Madame Boll/Compte de Chambord also is doing well in part shade.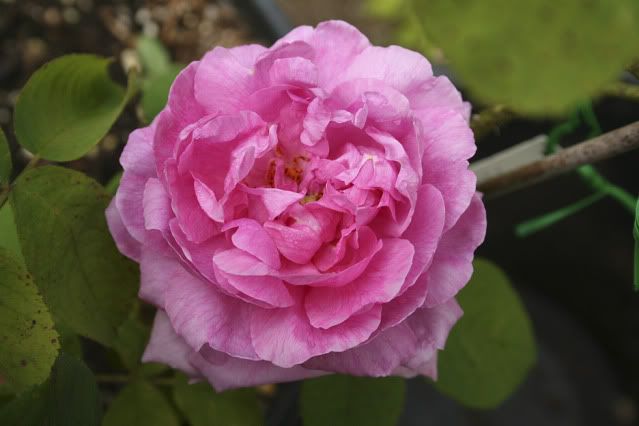 Salet's flowers sometimes ball but when they open they're beautiful and the buds are spectacular.
The biggest surprise is that all three plants I have of Alba Maxima are either blooming for the first time or reblooming now!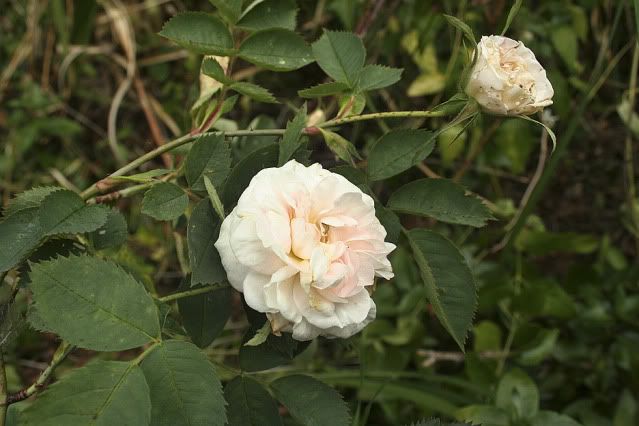 But Figi is the ruling queen in my garden.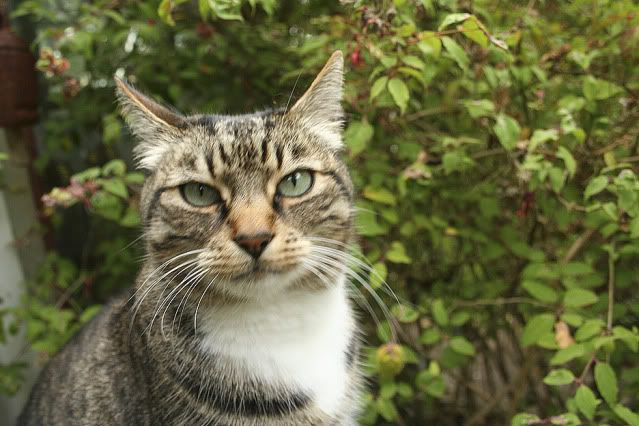 Diane