OGR Cleanslate need help (photo)
iowa_jade
(C 5b H 6)
September 23, 2011
I have long lusted for that which I cannot grow due to our harsh climate. Now a beloved relative has moved to the Golden Triangle of North Carolina and is looking for suggestions for a no spray, easy care, OGR feast of the senses. The area was formerly a Hybrid Tea garden complete with an irrigation system.
The stick in the garden is a yard stick.
I am known for giving bad advice.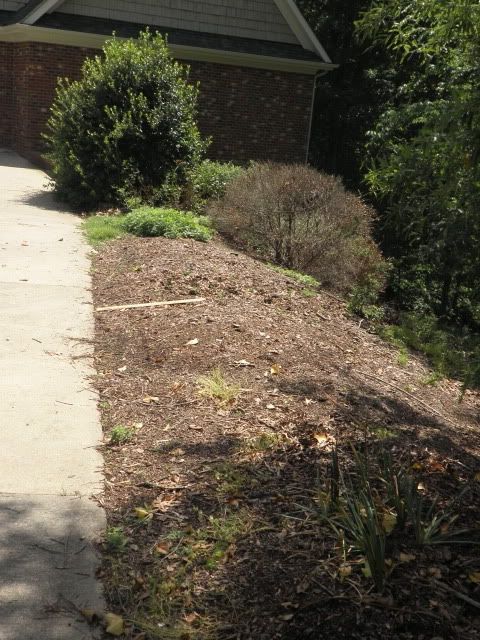 Foghorn Leghorn
International Anti Grass League