More of my garden.....lots of photos :)
tweetypye
(z8/sc AL)
March 30, 2007
Thought some of you might enjoy seeing more of my garden photos.... I made these this afternoon.
This is the view from my front porch.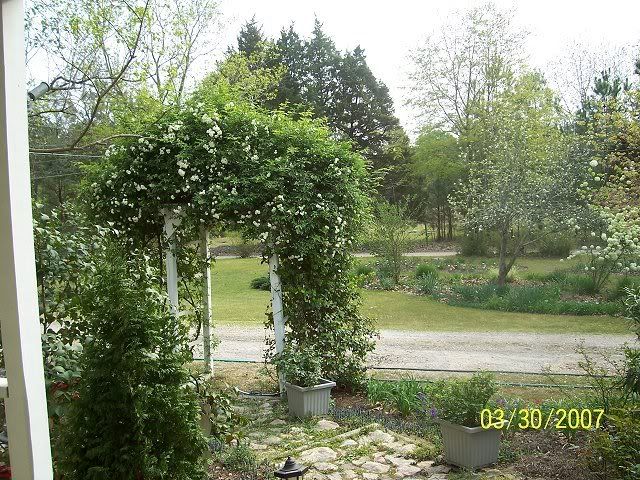 Part of the front area.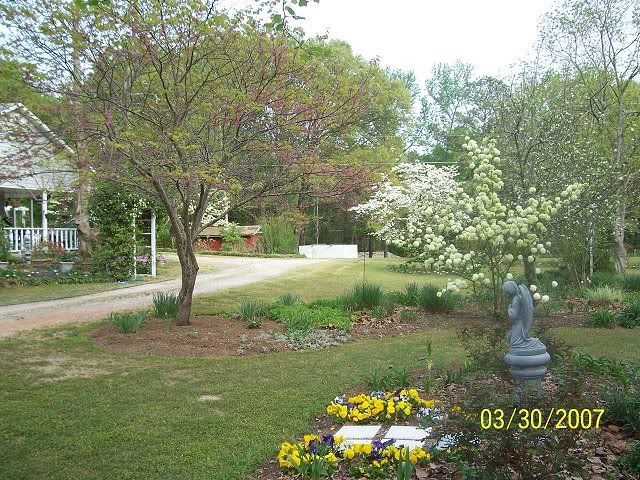 A wider view of the front.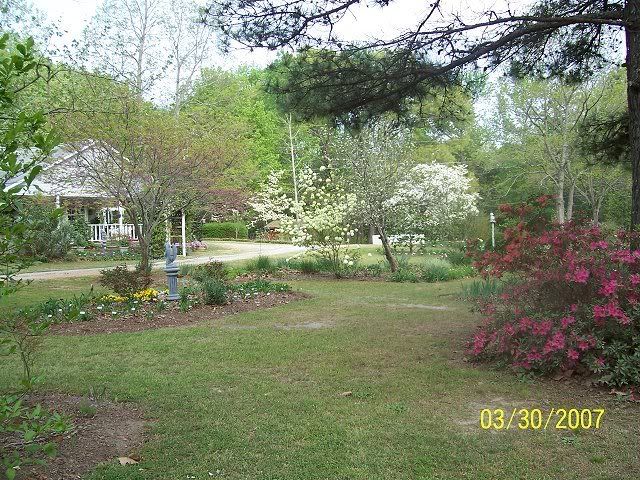 From my driveway.

Upper front of house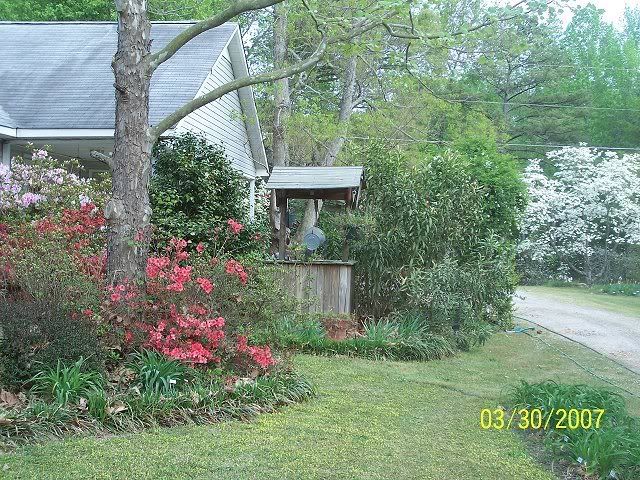 Looking from the side into the back area.

View of my large pond.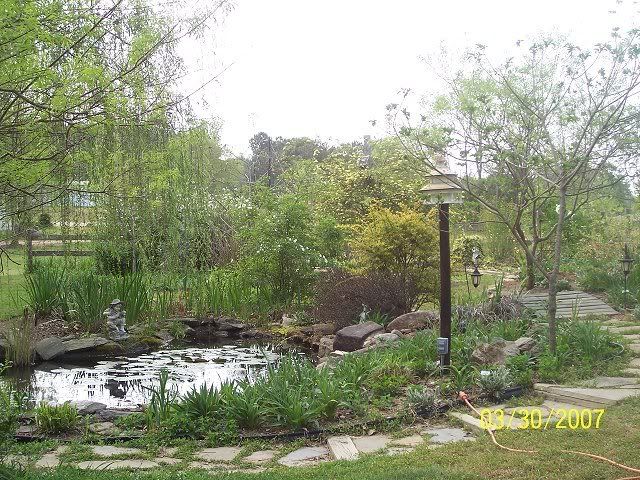 View of bridge over stream and garden beyond.

Birds eye view of back from top of my barn. :)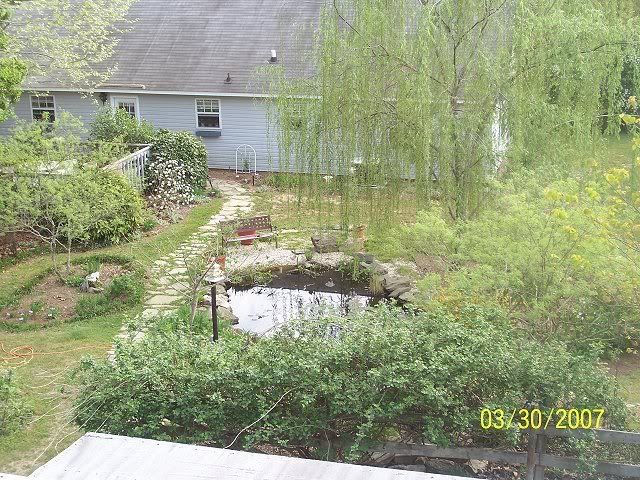 One of my garden rooms. I've got to put some annuals in my pots. :)

Azaleas starting to bloom, and dogwoods.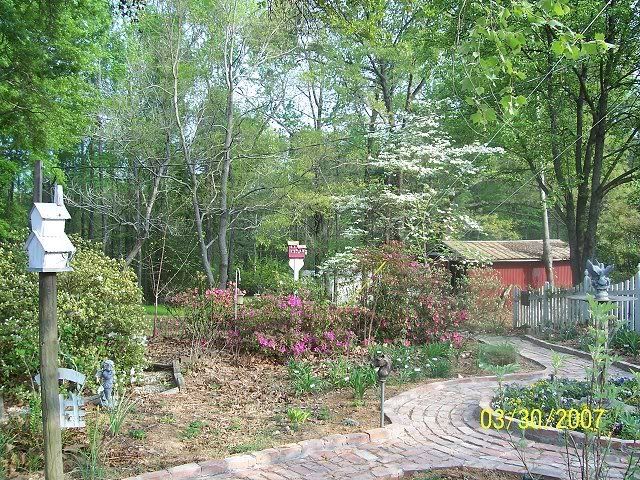 View from my back of my arbor and fence.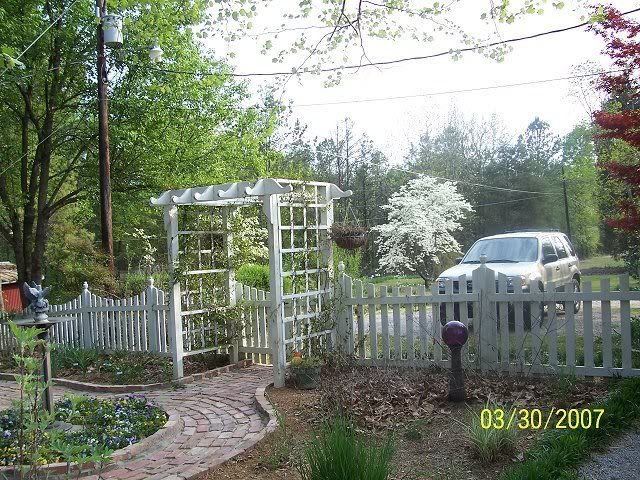 Jan