Fall Color in the Sacramento Cemetery
cemeteryrose
(USDA 9/Sunset 14)
November 17, 2011
Hi -
I'll be leading the final garden tour of the season in the Sacramento Historic Rose Garden this Saturday, Nov 19, at 10 am. I know that most of you are nowhere near Sacramento, but if anybody happens to be nearby, come join me! The tea roses have been gorgeous this fall, and there are plenty of hips and autumn leaves to add to the colorful mix. There's to be some rain on Friday, perhaps, but the forecast looks pretty good for Saturday.
The cemetery's address is 1000 Broadway, Sacramento.
Some of the roses have very nice fall foliage, such as this rose that we believe is R. cinnamomea (although I must confess that I took this photo in early December a couple of years ago).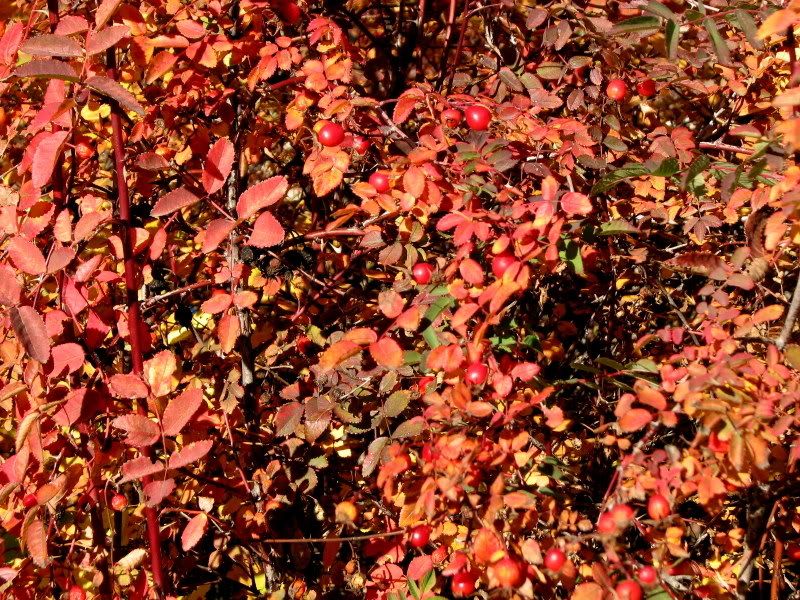 Anita
Here is a link that might be useful: Sacramento Historic Rose Garden