It's growing in AL
Yes, I have posted this to the Name That Plant forum but thought readers may find it interesting none the less.
Anyone know what this plant is?
Some specimens are at least 10ft tall, all with a single trunk, no branching. Didn't see any evidence of flowers/seed. Growing in full sun. Reminds me of sumac but the growth habit seems wrong.
SOLVED: Ailanthus altissima, Tree of Heaven, invasive from China.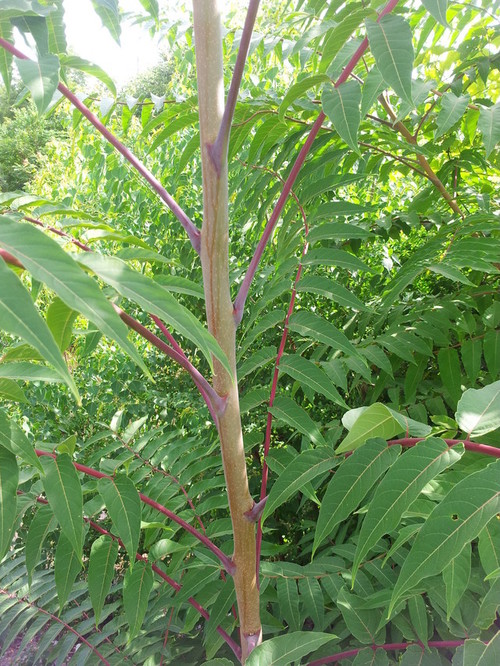 This post was edited by sarowell on Sat, Jul 19, 14 at 19:46