My scapes are coming my scapes are coming...
Prachi
(6b (NJ))
May 29, 2013
***EDIT: Ok nevermind I found my answer in another post.... I will wait till they are a 1 foot or curled over then will cut and will wait 3 weeks (i.e. 20days) to harvest.***
Ok yes I'm a newbie... so looks like my scapes are coming right? BTW these are german red toch garlic... I have read on the forum that I can harvest my garlic approximately 20 days after they appear... so do I wait 20 days from today... I was going to cut them off (as I understand it will keep my garlic bulbs bigger).Should I let them get a bit bigger???
I am so excited! (if you couldn't tell).
Thanks (and sorry for my annoying post)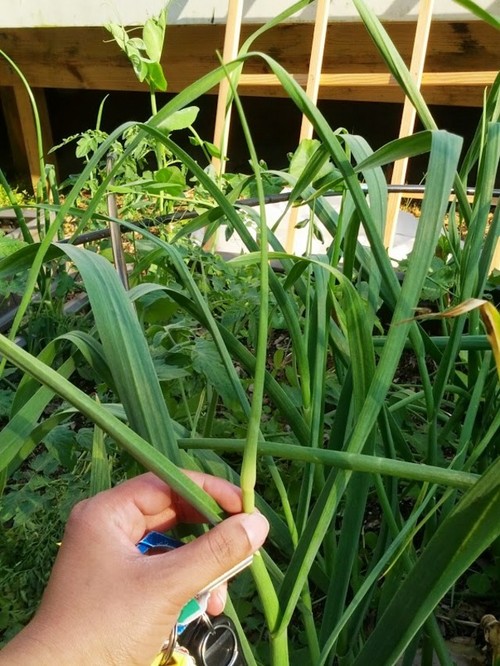 This post was edited by prachi on Wed, May 29, 13 at 18:40