Your favorite Austin?
dublinbay z6 (KS)
December 2, 2013
I just started a thread on the other rose forum for favorite HT, just cuz I was curious, and now would like to try the same thing here in connection with Austins. I remember that we did a rather long survey some years ago on favorite roses in general, but I don't remember doing one (at least recently) on just Austins.
Let's try it. Please list your THREE top favorite Austins (any order) and briefly indicate WHY--beauty, fragrance, bs-resistance, good re-bloom, etc.
Let me start it. (Pause--I'm thinking. These are hard choices, right?)
Munstead Wood--guess everybody expected me to say that, didn't you! Beauty of bloom and oh, that color!, good bs-resistance so far, good re-bloom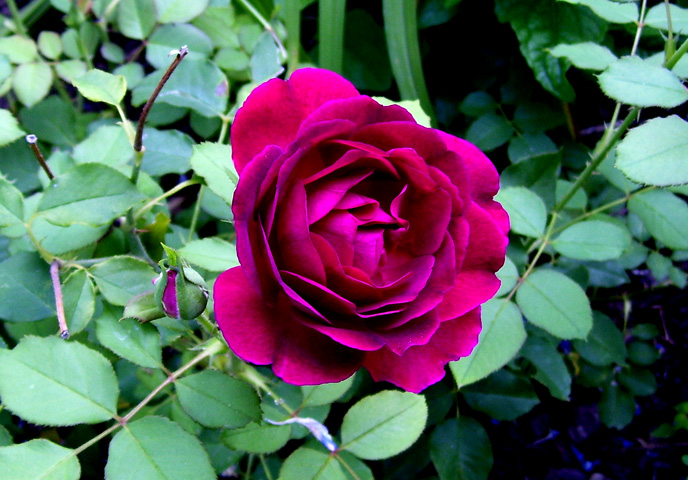 Lady of Shalott--beauty of bloom and that unusual color; good bs-resistance; good re-bloom

The third choice is always the hard one, since I'm aware that I am fast running out of choices. The logical choice is Queen of Sweden--beauty, bs-resistance--but somehow not a rose I actually love (although I like her a lot). However, I just can't imagine an Austin garden without Molineux which makes my heart sing even though its blooms aren't quite as beautiful (but still very attractive--I love the apricot/golden/yellow colors) and I wish it were a bit more bs-resistant (though its not bad on that score)--so I guess my third choice will have to be Molineux.

Now I'm feeling guilty about all the other Austins I left out. These are tough choices!
Let's hear about your top three choices for favorite Austin. I'm curious to see if we have much of a consensus. : )
Kate
Edit: Added photos--to keep up with the other posters! : )
This post was edited by dublinbay on Sun, Dec 8, 13 at 11:50