society garlic
jeanwedding
(6 ky)
July 11, 2009
bought these on clearance several days ago.
I already planted the leeks> I separated them hoping I was right to do so. Planted after separating the crowded garlic chives too in two plants.
Did some searching but still a bit confused. Do I plant this whole???? It seems all attached to the bulb.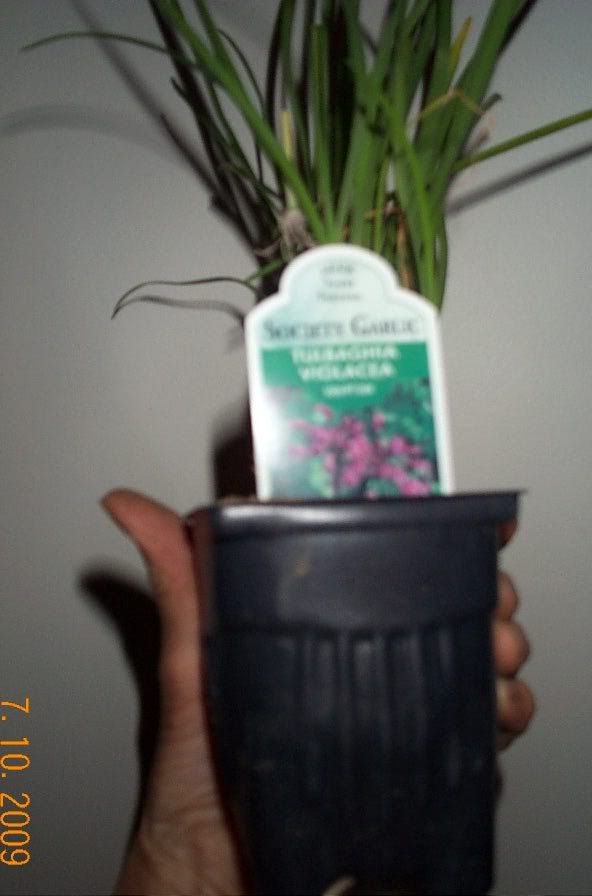 and the other picture of the one plant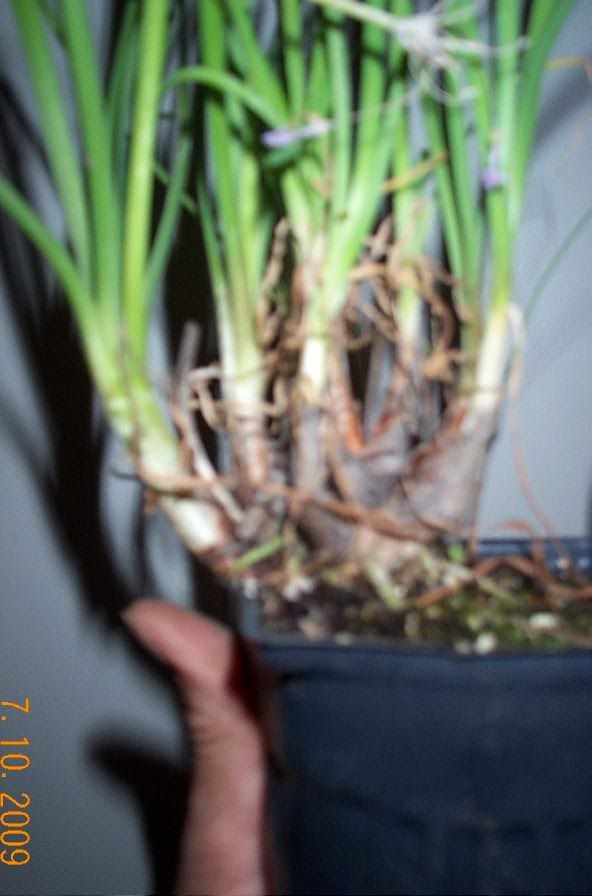 Thank you
Jean