Green Dragon Amaryllis
dragonstone
January 31, 2012
I can't remember who I promised (Jared?) but I remember someone asking me to post photos. This is the Green Dragon Amaryllis I ordered from edensblooms a few weeks ago. I thought the scape was drying up or dying off but it persisted and revealed four buds.
I took pictures of the bloom in various lightings.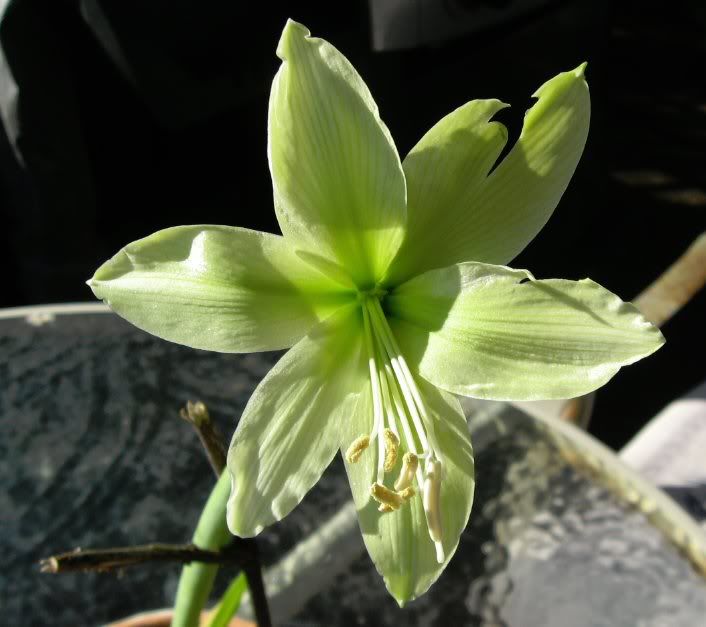 Bloom in Sun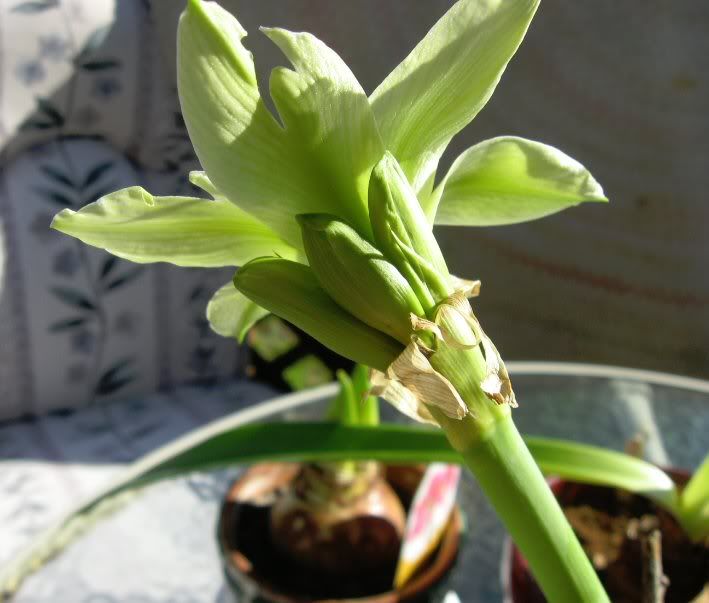 Revealing 3 other buds behind opened bloom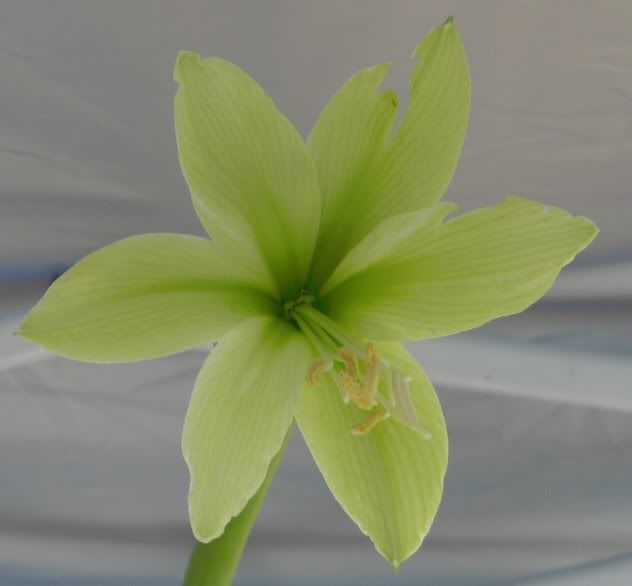 Bloom out of direct sunlight

Bloom with flash
What makes me nervous is that the bulb is still soft. The plant arrived with three leaves and two of them curled up pretty fast, leaving just one leaf left.