What is this precious veggie called? (Photos)
kayan
(10 San Francisco, CA)
May 10, 2006
My parents start these guys every year, and this year I'm finding them annoying because they've been planted in such a manner that renders a lot of space useless. I can't plant anything in front of them because it would block the Sun (and the plants would die, of course), and my parents would kill me because the veggies are very herbal/medicinal.
I don't know the English name, and even the Chinese name eludes me at the moment. So... photos!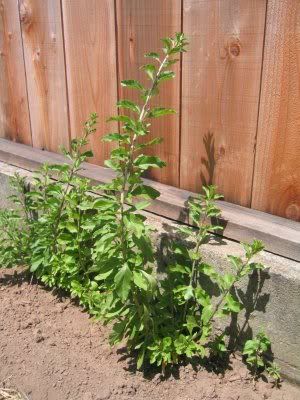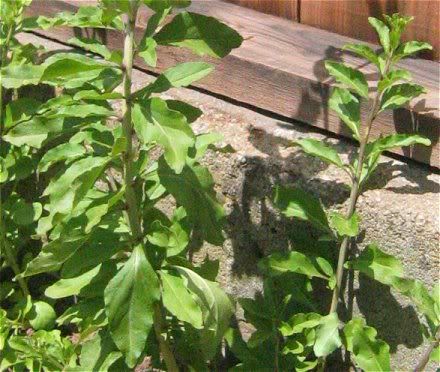 I reeeeally want to transplant these guys elsewhere.
Thanks in advance!