The saga of Maria's bulblets in Vietnam
haxuan
(Vietnam)
March 1, 2010
Hello Maria.
I haven't posted for a long time because I didn't have anything new to share until recently when the seedlings I grew from Elizabeth's seeds bloomed.
Seeing your other post, I realized that I should post some photos of the bulblets I got from you back in 2008.
Just arrived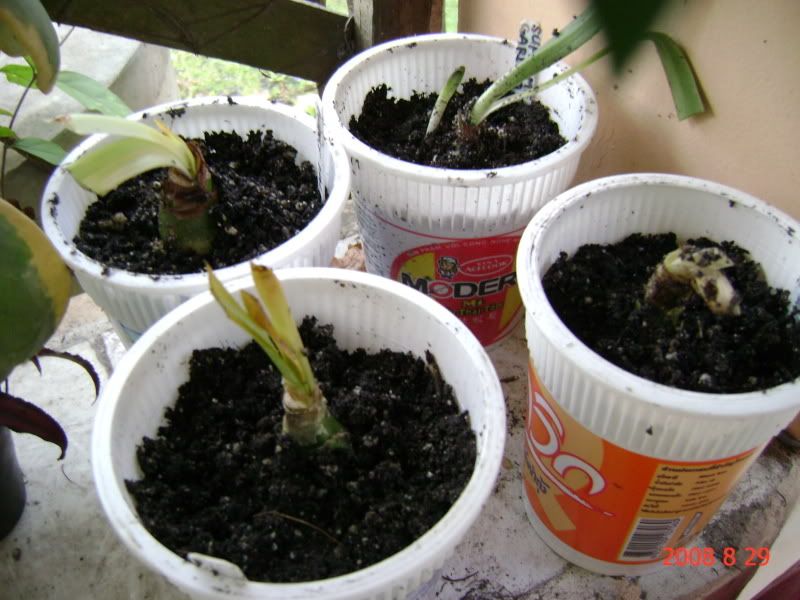 Well-adjusted to the new home, three months later
Now, March 2010, in bigger pots and having pups as well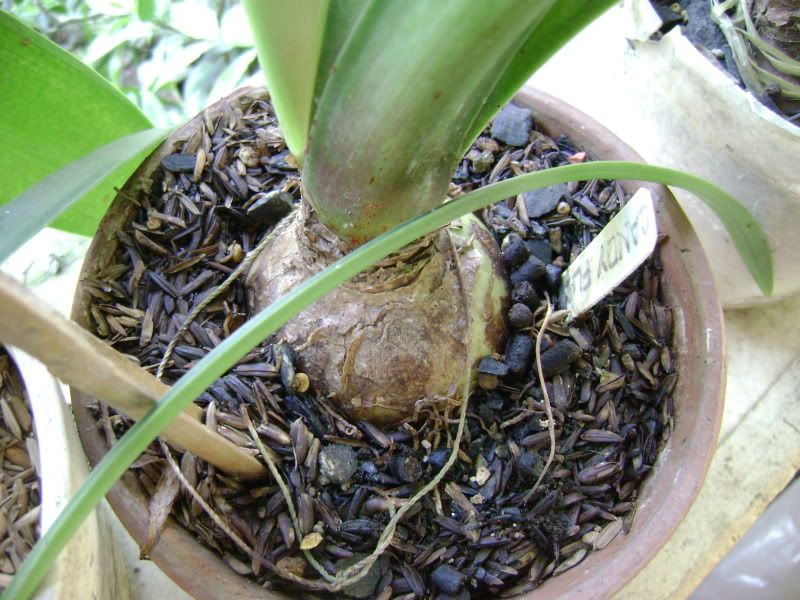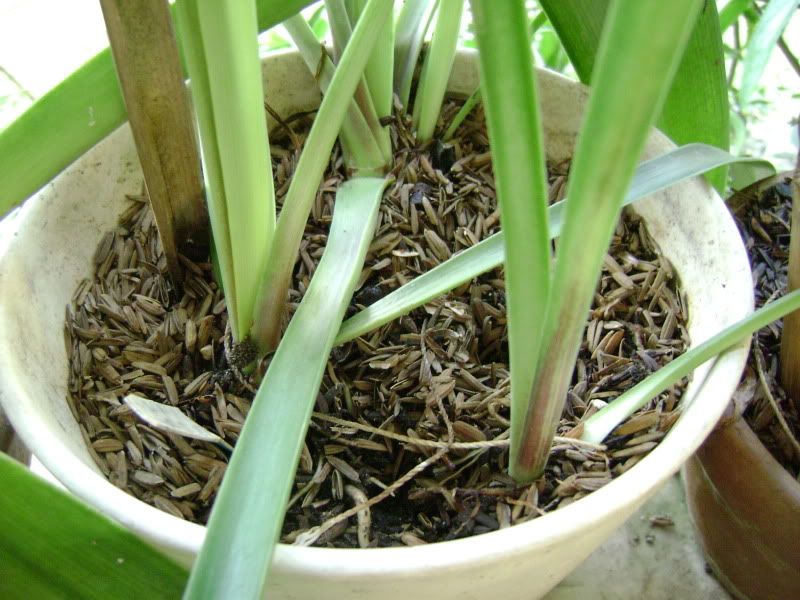 I hope they will bloom for me next season. Thank you very much, Maria, for all these great-looking amies.
Xuan