Questions about Twin Scale.
Hi, This is my first time cutting the Amaryllis bulb by twin scale technique. This is H. roseum bulb 5 cm in diameter.
As the bulb is quite small then I cut into bigger pieces but also try few small pieces then I put them into a plastic box with vermiculite and close the lid tight.
1. Some friends suggested me to not close the lid tight and left some space for air flow or I will have fungus. Is it true and what should I do?
2. I'd like to know the reason why we have to put them in dark place.
Many Thanks
Big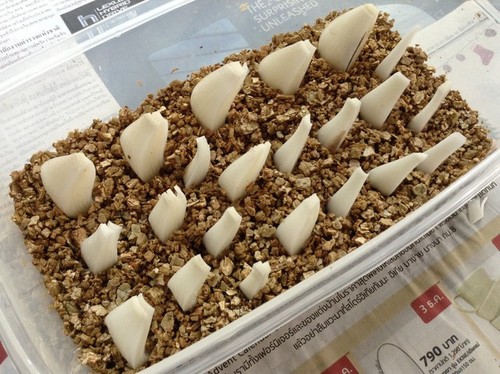 This post was edited by BigBulbs on Sun, Mar 23, 14 at 15:24