Scapes...since Frank asked!...and icky freeze damage photos
kaboehm (zone 9a, TX USA)
March 12, 2011
Here are the scape photos Frank...see...not hiding anything.
OH>>>>>I would like to add that after a long season of growing outside in the summer and fall, when I moved these bulbs into the greenhouse they still had leaves. In late December when they still had leaves, but were "fading", I took a sharp knife and cut each neck, romoved all leaves, and dusted the neck with Captan. AND...soaked the knife in rubbing alcohol between bulbs. I'm thinking that the bulbs suffered no harm and the necks are nice and open to allow both scapes and leaves to grow unhampered (I hate it when the neck gets so narrow that the leaves are pinched or the scapes abort!).
K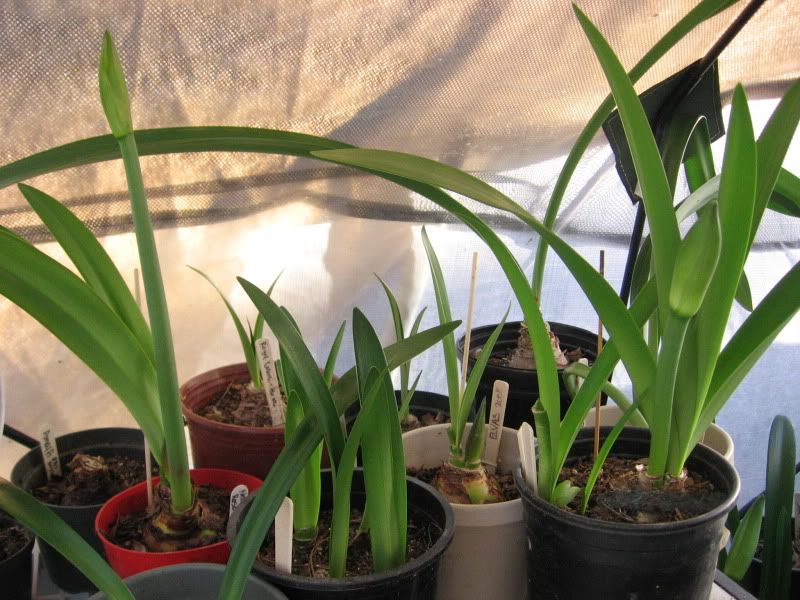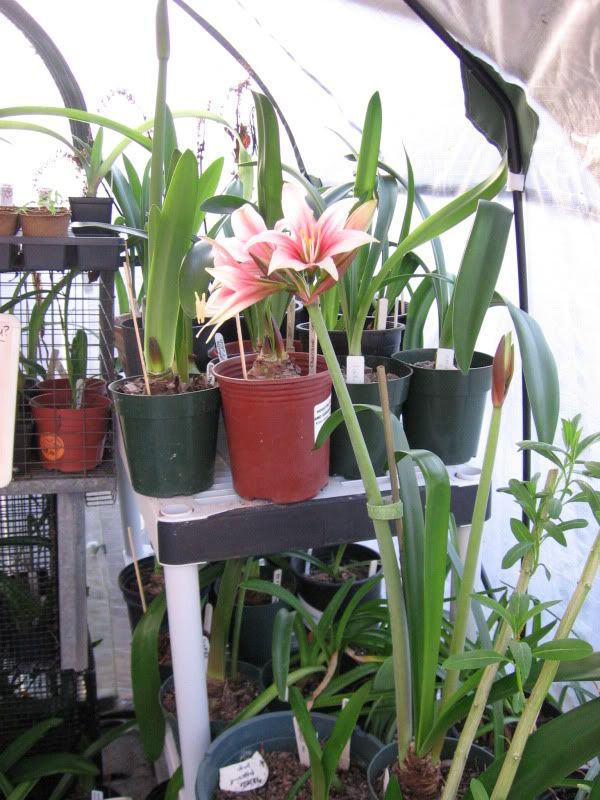 And....really gross bulbs...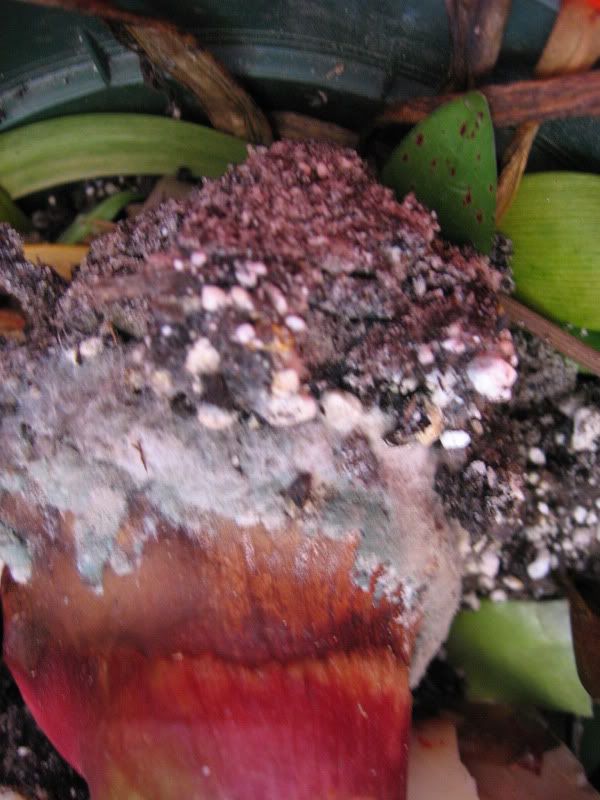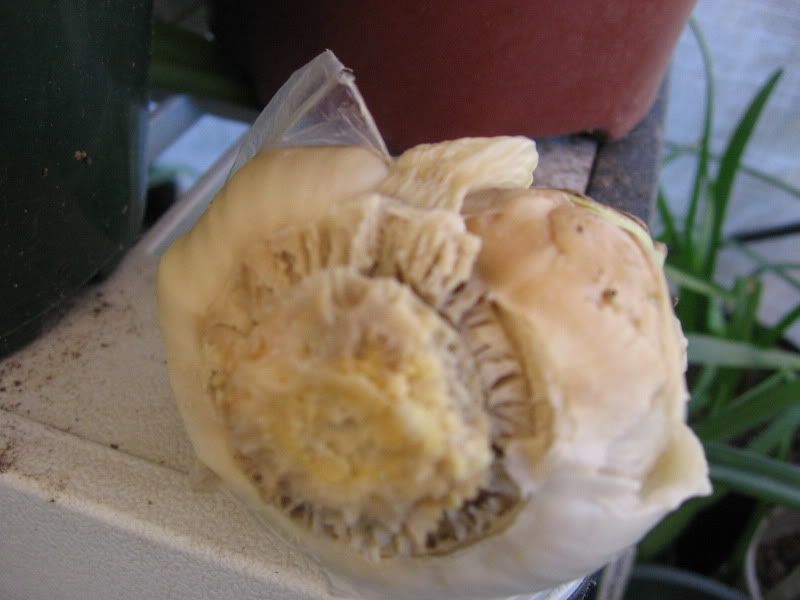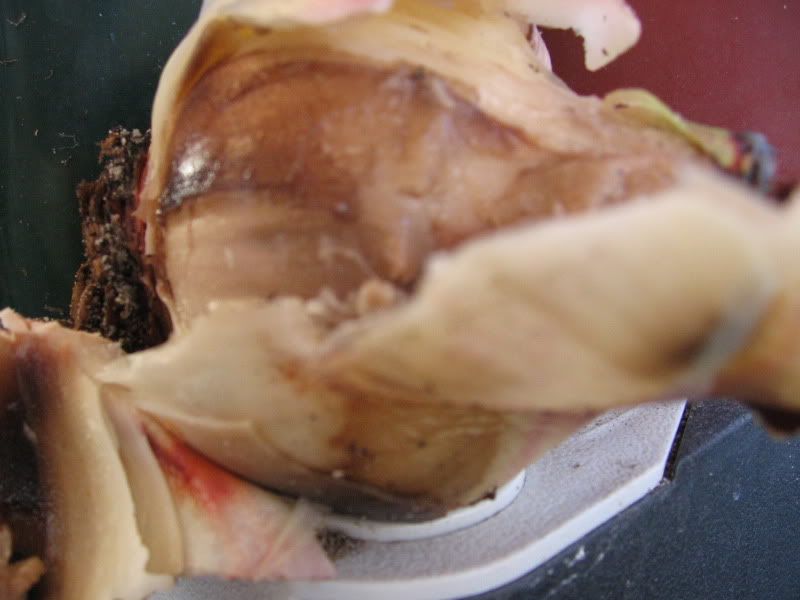 And...ending on a nice note: First official rebloom of the season!!