rhodo sick?
This Nova Zembla has been in the ground for 2 or 3 seasons. It is planted in a western exposure at the base of a mature Sweetbay Mahgnolia. I scored the rootball from top to bottom at 4 places and opened the bottom of the rootball. I didn't sink it completely into the ground fearing that I could damage the magnolia tree roots. Perhaps 1/2 the rootball is in the ground and the other 1/2 is sitting above ground level with a good soil mixture mounded around that. I deep water about once per week.
The problem shown below is slowly getting worse and worse, it seems. The branches are not broken where they appear to be dead.
The Nova Zembla on the other side of the front door - also a in a western exposure and also planted beneath a mature Magnolia - look to be just fine, flourishing.
What could be wrong with this rhodo?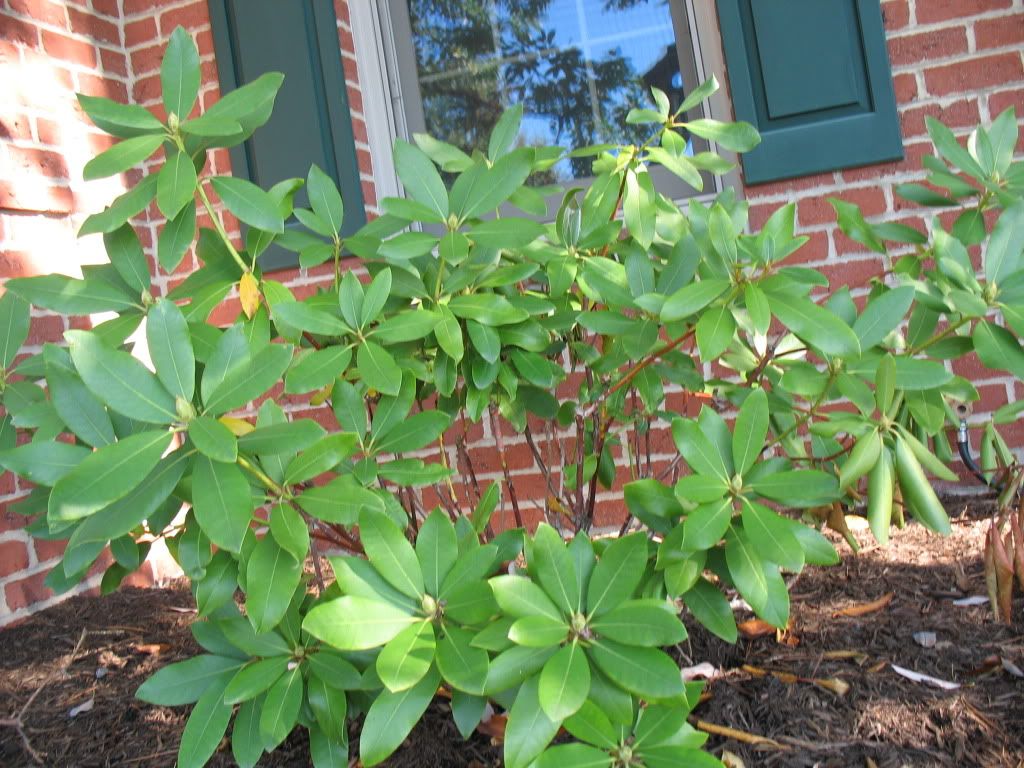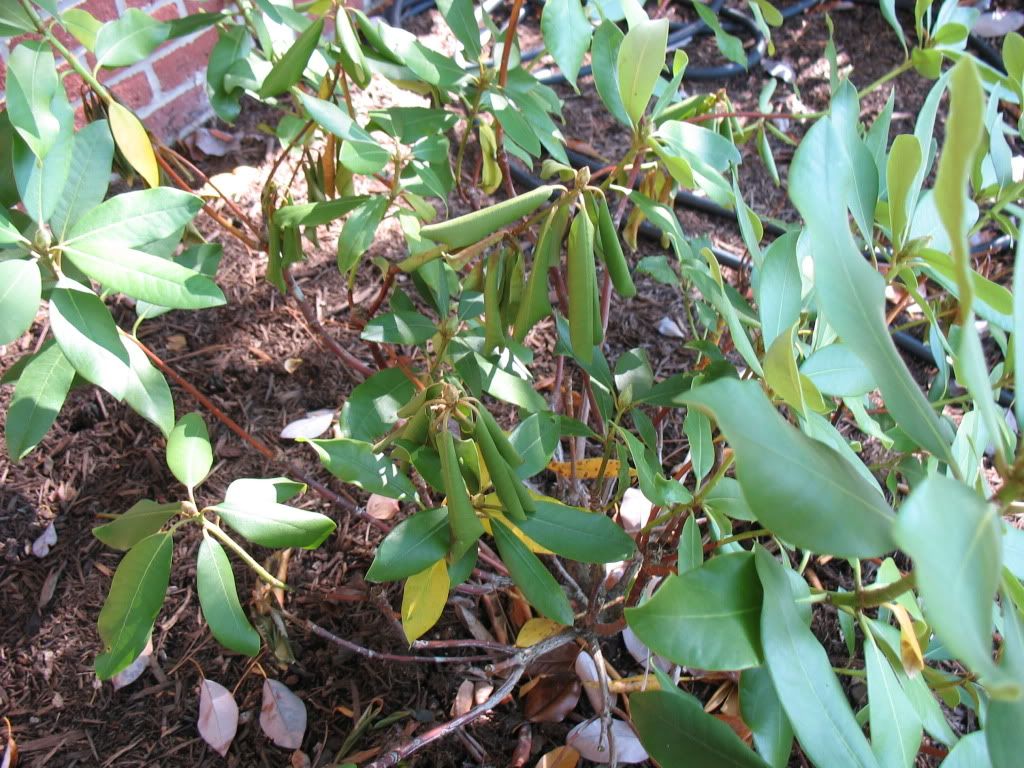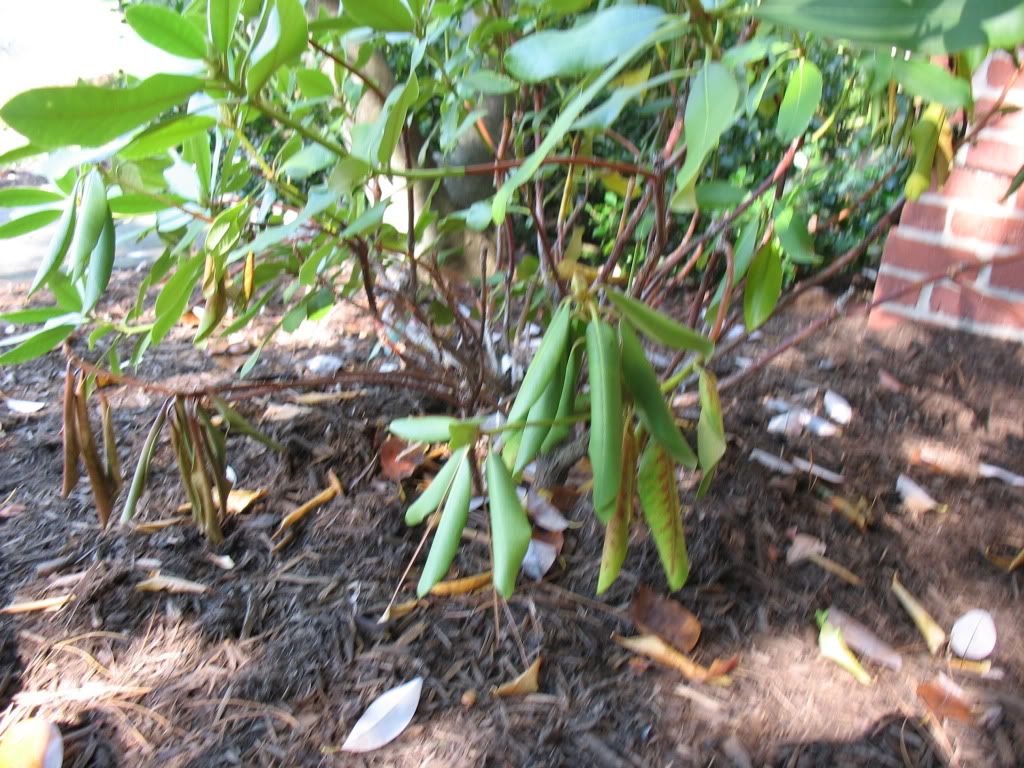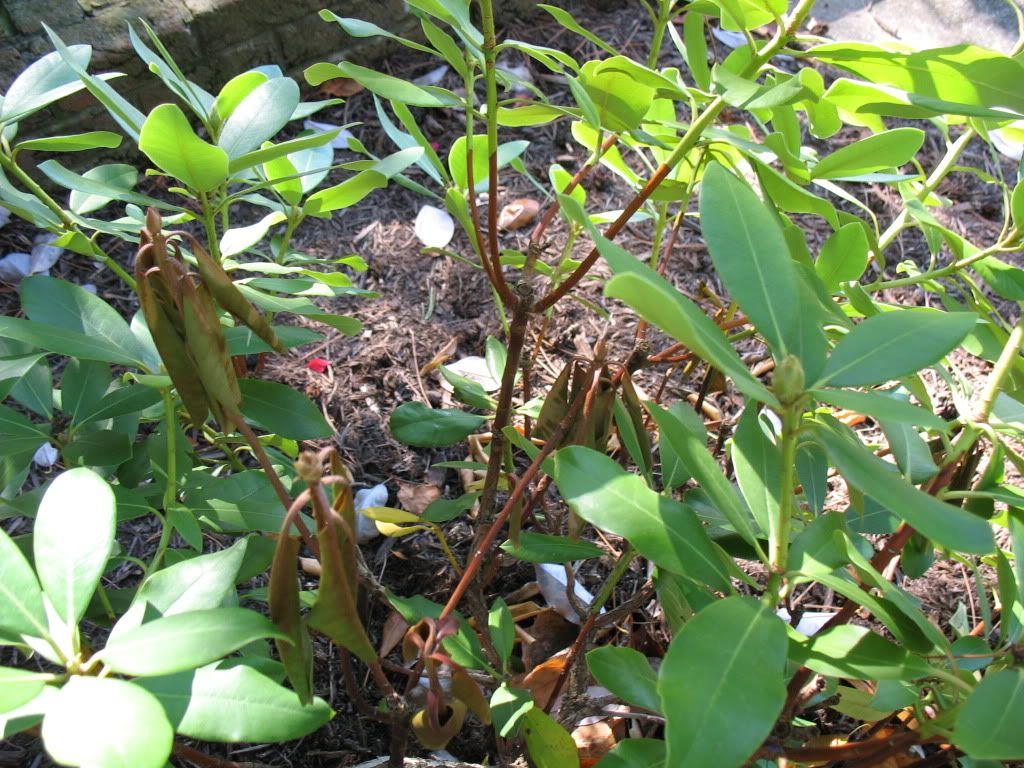 Perspective of how it is planted under the magnolia. The rootball is planted 5' from the foundation of the house.
Concurrent problem on the magnolia. Might the problems be related?
I feel like this rhodo is in significant decline at this point. As you can see, it looks OK from the front but upon closer inspection? it is not looking very good at all.
What do you think? Sick rhodo?
Thank you for your help.
ML