Pink Garden Amaryllis?
A while ago, I was fortunate enough to find some bulbs locally labeled "Pink Garden Amaryllis". I expected a normal pink color, as pinks generally go. I can't really describe this particular color... it's a crimson rose red in certain light, but hot pink-red in other lighting! It's amazing, but next to impossible to capture accurately with my camera!
These are less than stellar shots, but perhaps you can get an idea of what I mean... in the meantime, I'll keep trying to get better pictures of this wild hot pink-red flower!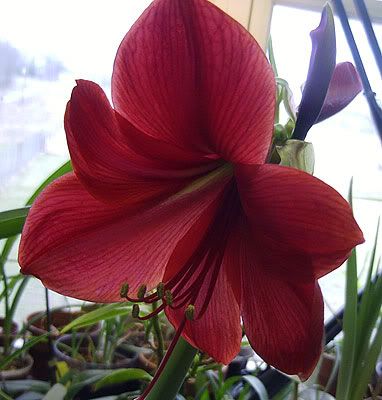 Queen of Hearts and Pink Impression are both touting new scapes of blooms...
Queen of Hearts is as short and stubby as ever, but her blooms are spectacular!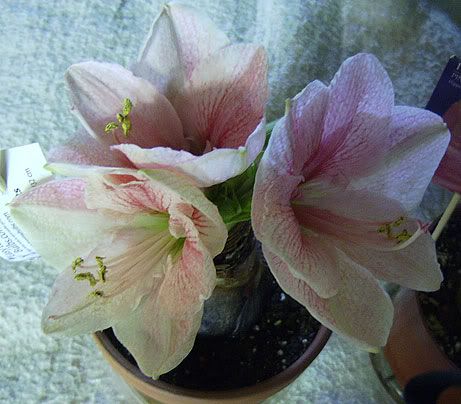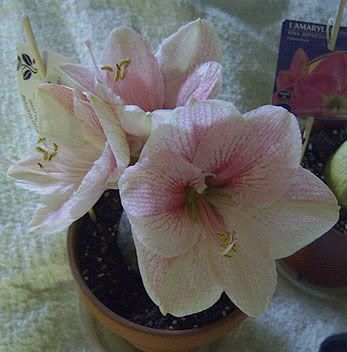 And Pink Impression is lovelier than ever!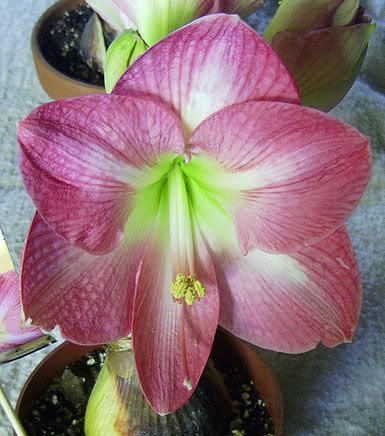 Exposure is another pink beauty, though lighter in shade.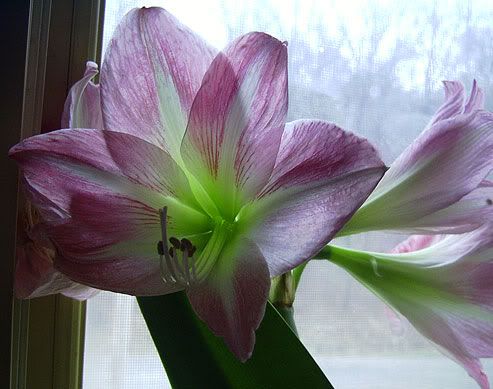 So, needless to say, my world is colored pink at the moment... in all different shades! If I could only capture that hot, flaming, dogwood rose, pinky-red color that the Garden Variety is wearing... I'll keep trying!
Thanks for looking! Have a wonderful Sunday!