Is our banana tree done for?
roxy77
(Houston Z9)
February 13, 2006
We got a freeze on Saturday night that has obviously zapped our trees as the foilage is brown and wilty. I had cut them down during December but they grew back with our warm January to about 5-6 feet tall.
Are they dead for good?
Please excuse my ignorance as I know about a lot of plants but not the bananna trees since they are my least favorite. I honestly wouldn't mind if they were dead. I like them, but the neighbor is always complaining about them and they put out a lot of pups.
Anyway, I don't know what kind it is but here is a picture from last summer.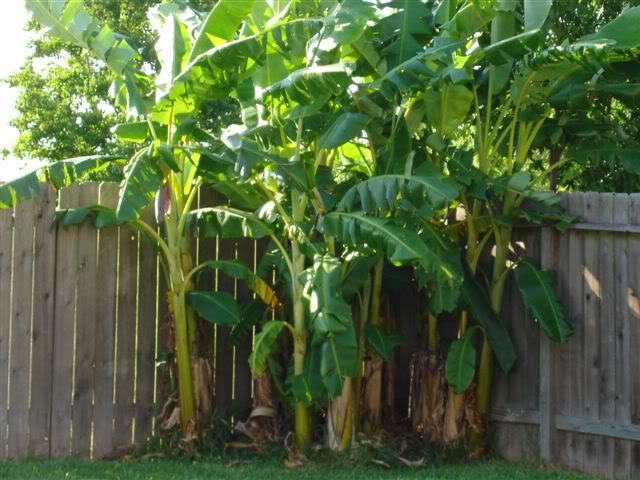 Do you think a freeze killed them for good or will they come back from the roots?
Thanks!