Mexican honeysuckle (Justicia spicigera) diagnosis
psuperb1
(9 Tucson)
May 24, 2010
I have two Justicia spicigera plants (since October 2009). They have been slow to thrive. The plants are sparse and leaves tend to turn black at edges.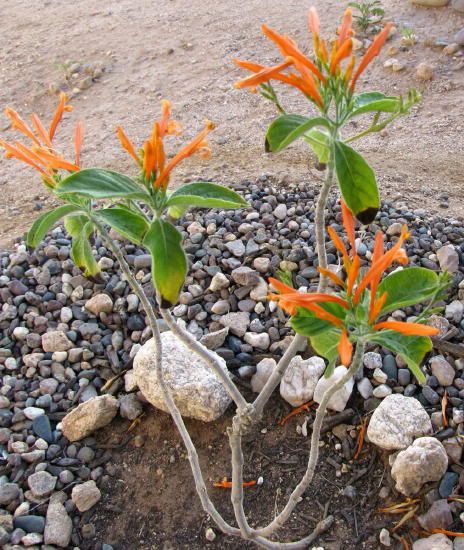 Last fall I took some dropped leaves to local cooperative extension and was told to apply some chelated iron to free up nitrogen for plants. I did this about a month ago but the plants still have some black edges on leaves.
Does anyone know if there is anything else I can do to help the plants? Maybe the chelated iron is slow-acting or it will take more than one application.
Thanks for any advice you have to give.