Black Bamboo - update pics
greenman28 NorCal 7b/8a
April 12, 2010
Good morning!
In February 2008, I started a stand of black bamboo - documented in the Thread Black bamboo planted today.
As I suspected, some green bamboo snuck in on the rhizomes, so in January (2010) I cut out the green culms. As you can see,
removing the green culms really opened things up. First three pics are from January 29, 2010.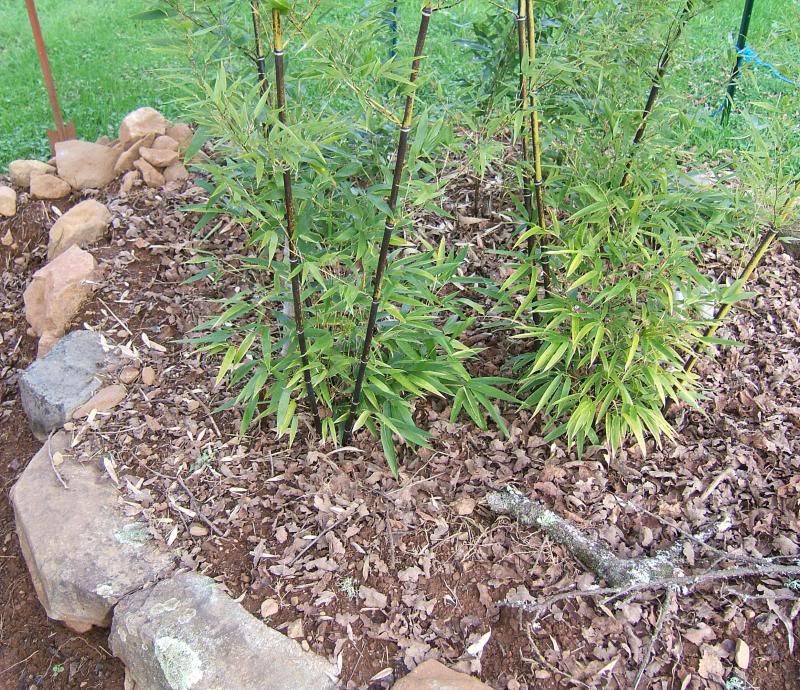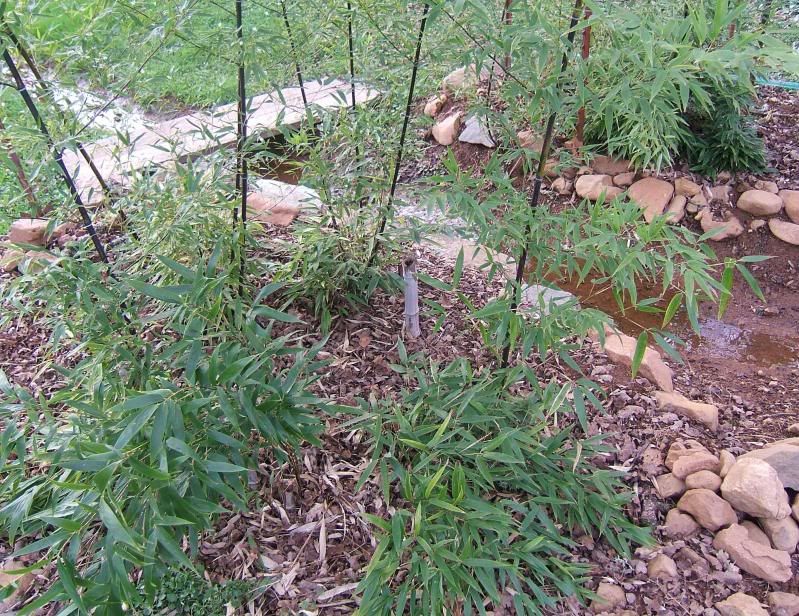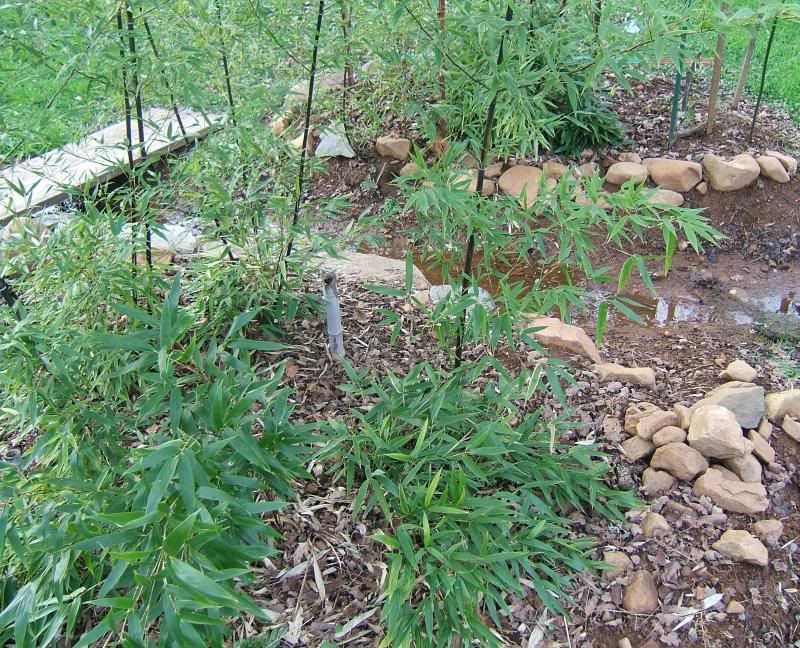 Some early activity....
It's a shame that I'll have to remove the green bamboo, but it comes with the territory....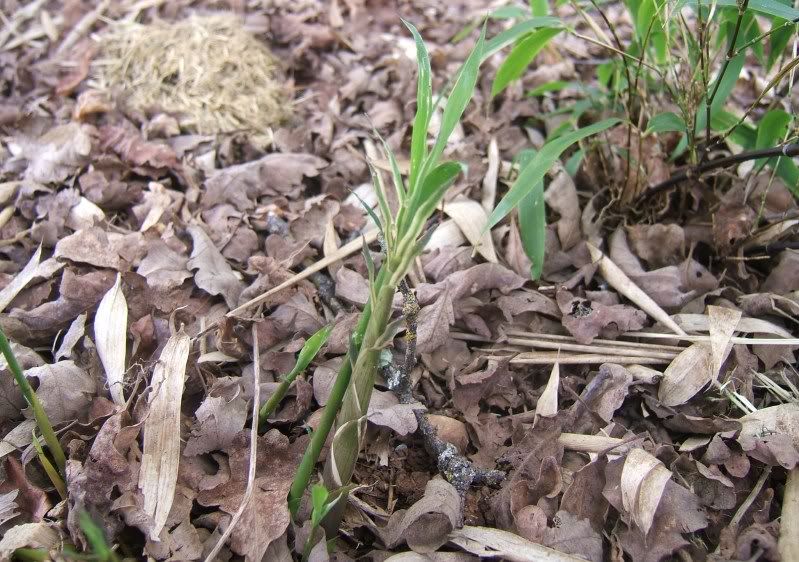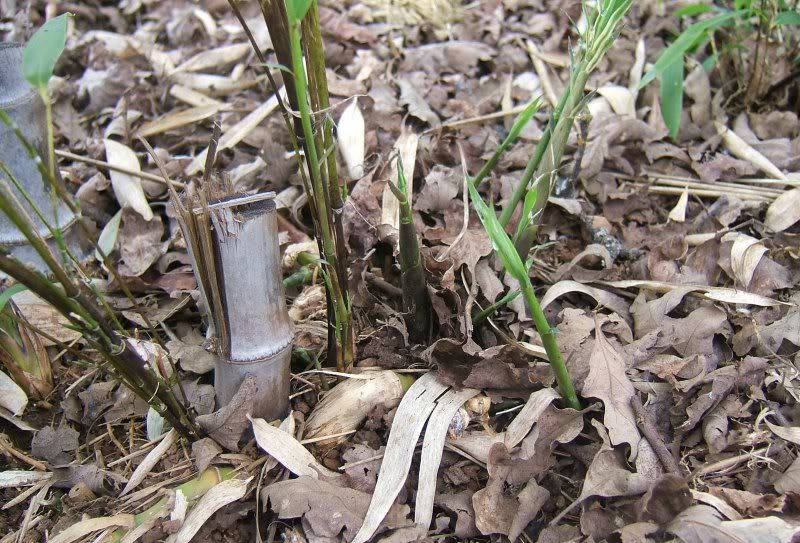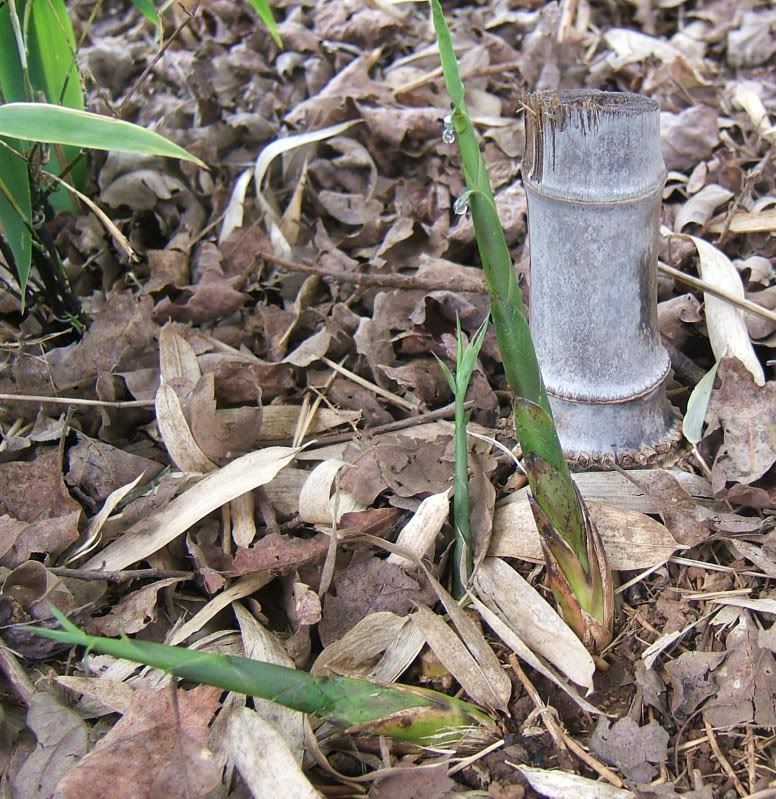 Here is a link that might be useful: Black bamboo planted today