Bamboo ID please,
bambookid524
April 13, 2008
Ok, the other day while at my uncles house in Jacksonville Florida I picked up some bamboo. One is for sure a clumper and the other is for sure a runner. I will put pics up with the runner first andd then after a line i will put the clumper. I am starting to think the clumper is Bambusa Multiplex 'fernleaf' but not positive.
Running Bamboo Leaves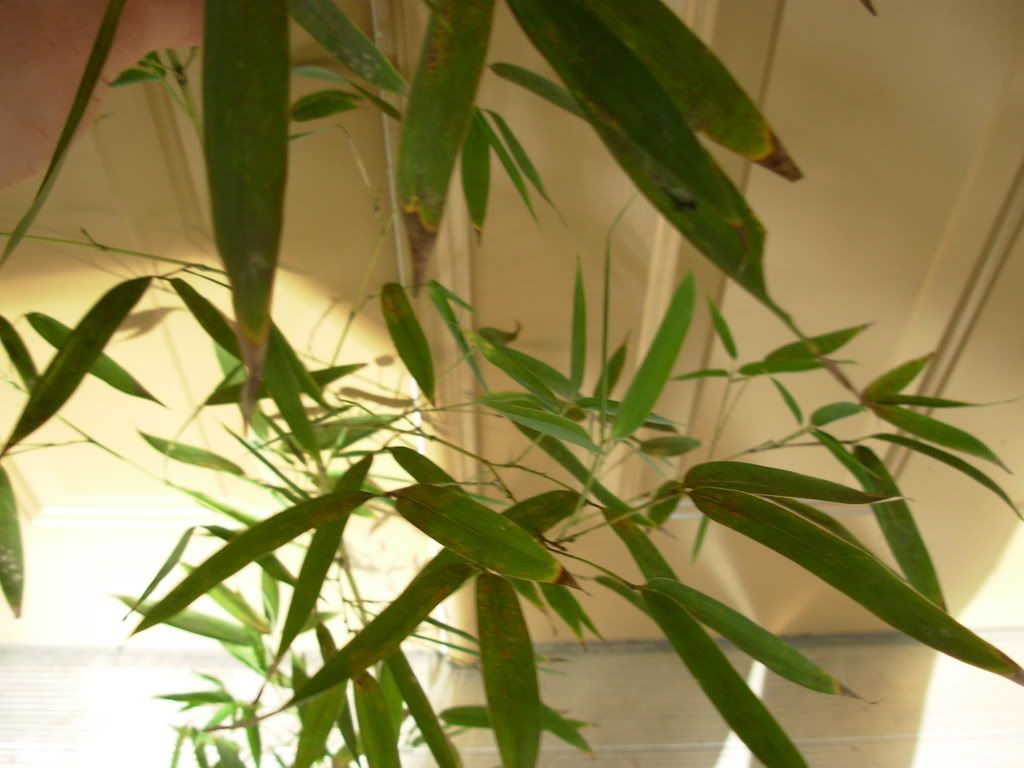 The Running bamboo culms. It appears that the nodes are pretty closely spaced.
A shoot from the runner.
________________________________________________________
Ok now the clumper.
Fern-like leaves
Clumper Culms
The nodes seem to be very spaced.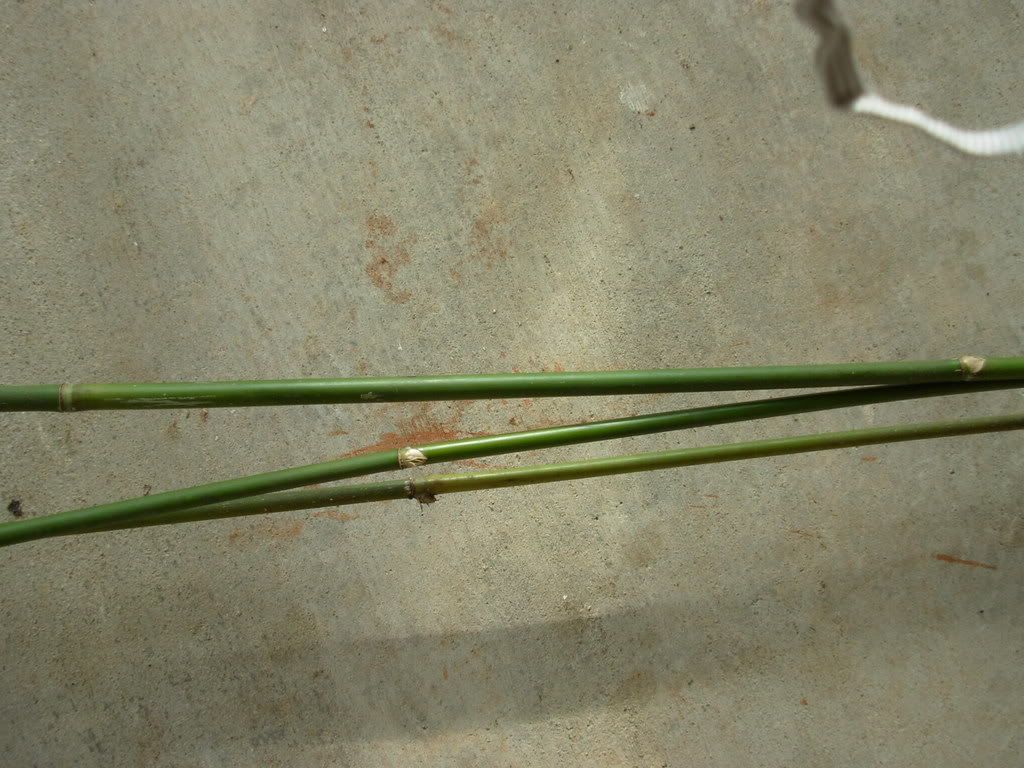 If you know what these are please let me know. All answers will help. If you have any questions about the bamboos or need to see more pics to identify them, by all means, ask and i will get the pics posted. So far these are the only pics i have though but i'm willing to take some more.
Thanks so much,
-Steve