Limon - changes through the years and PB question
kaboehm (zone 9a, TX USA)
April 11, 2010
Just a curious comparison. This is the same bulb blooming in late 2008 when I first got it (basically forced blooms) and today with it having a great winter, no forced dormancy and lots of TLC in the greenhouse.
It doesn't even look like the same variety!! So much more color, etc. THOUGHTS?? It's VERY HAPPY! And I am so thrilled that the scapes are all so sturdy. No staking required. I feel like 2010 is THE year...a turning point for me! (only took 18 years to get here).
K
November 2008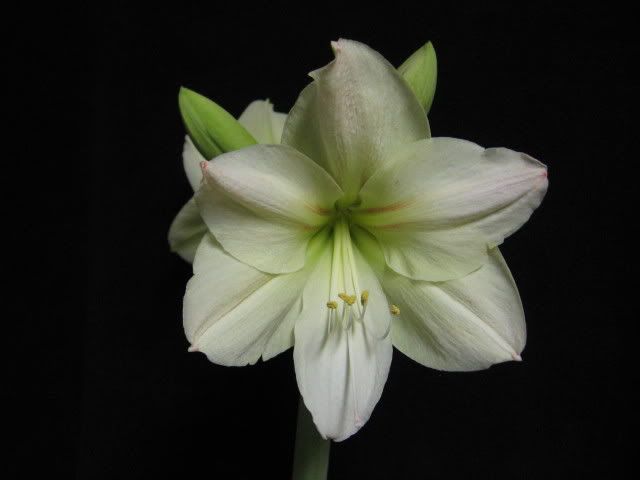 This weekend April 2010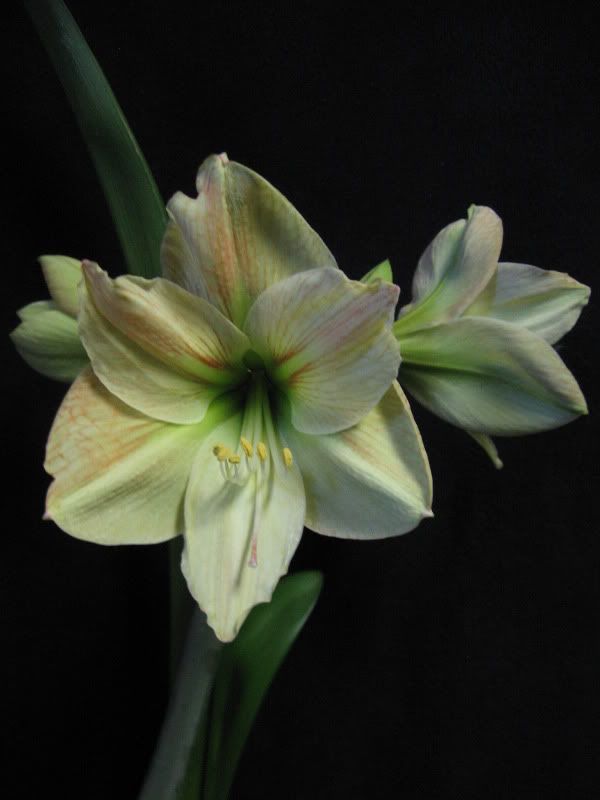 That greenhouse was the best $199 spent in years. Had to stop and not say "ever" as "self-cleaning" catbox is right up there!!
Has anyone ever made a photobook from their Photobucket acct?? Sure would be nice to do since all photos are in one place!
:-)
Kristi