Large dormant ensete finally planted outside!
arctictropical
(Z4)
May 19, 2013
This is their 4th or 5th year outside. Each year the pseudo-stems get larger and the plants get bigger. Tree trunk size now.
I just planted them outside just a week ago. They were yellow from lack of sunlight in my dark, unheated basement room. They have greened up and started growing like mad already. I gave them a good dose of milorganite. I expect them to grow like weeds in the next 3 months.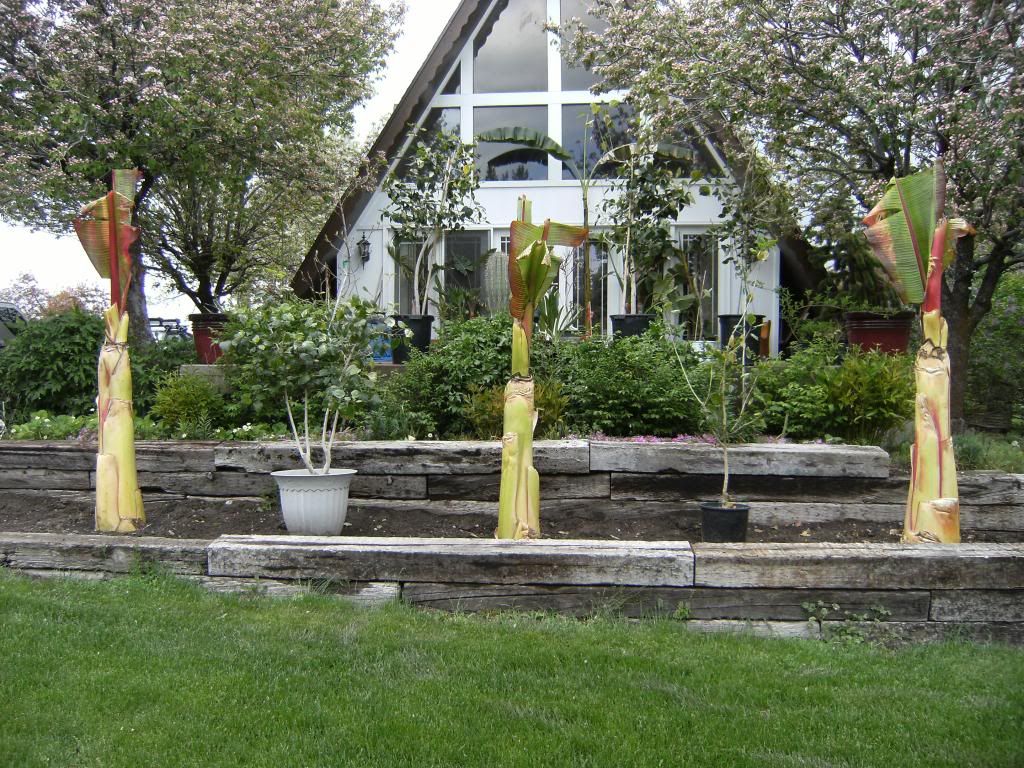 Here's what they looked like last Summer: