Flag leaf & bloom at last!!! (pics attached)
After having waited patiently since acquiring my first banana plant in January of 2005, I'm finally seeing my first flag leaf and bloom! This is a plantain we got from a local nursery--don't know what it's called. It survived the cold alright. After that, I noticed that the leaves weren't as big and long as they used to be. Is this a sign that the bloom is coming? How long is it going to be before the first mature fruit? My daughter thought the banana tree was going to be gone soon after it bloomed, but I told her not as yet. It was an exciting day for all of us seeing for the first time a flag leaf and the bloom!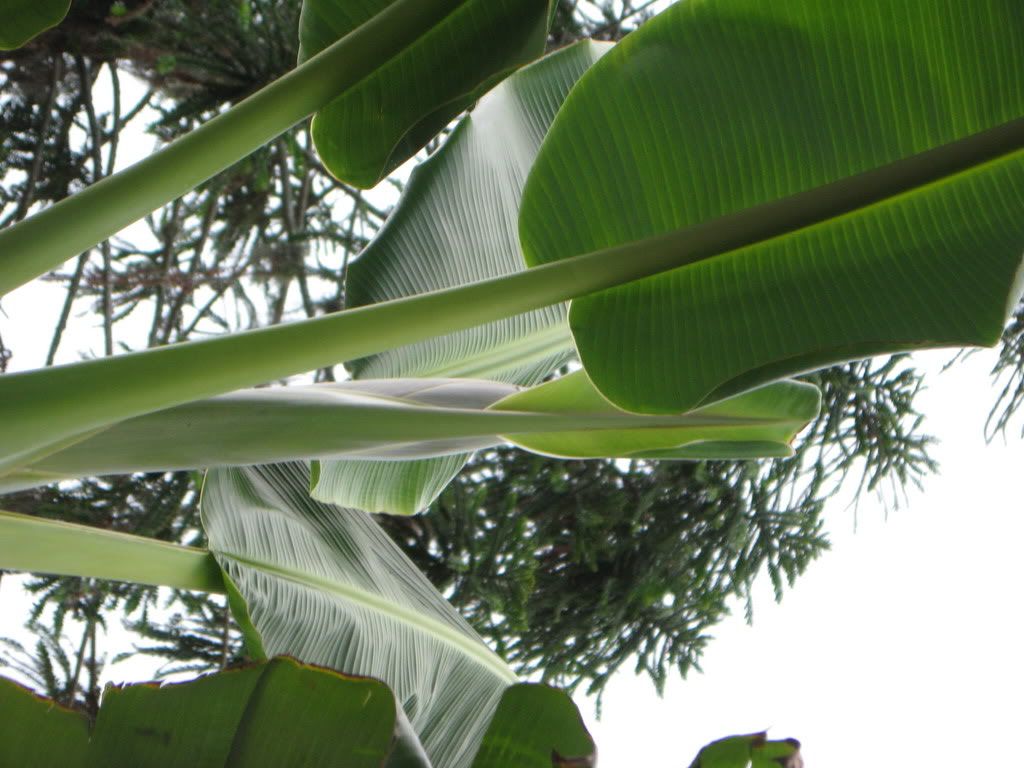 I also included here two pictures of the pup. I don't know what's going on here. The new leaf looks diseased and the other leaves look odd and are shorter than those of the other pups that were separated and transplanted elsewhere. I heard there are two kinds of pups--the sword sucker and the water sucker (which doesn't produce good fruit). I'm wondering if this is a water sucker. I was going to let it take over when the mother plant dies after fruiting. Wondering if I should keep it or grow something else here.
If anyone has some answers for me, would appreciate much. Meanwhile, I can't wait to see how the bloom on the mommy plant will develop (will pose pictures later as it develops).