Bambusa: textilis or tuldoides?
unautre
(8B San Antonio TX)
June 6, 2005
When I showed pix of this supposedly Bambusa textilis here a few weeks ago, Roy Rogers thought it might rather be B. tuldoides. It has pushed a more growth, continuously and aggressively. The vendor BambooBend in Austin hasn't answer email asking for identification.
From the pics below, can anbody now identify it definitively?
note: I've trimmed a few branches from lower 3 feet of nodes, to see the new culms better. It does branch all the down. The dense foliage at the top-most nodes causes the top to droop a little.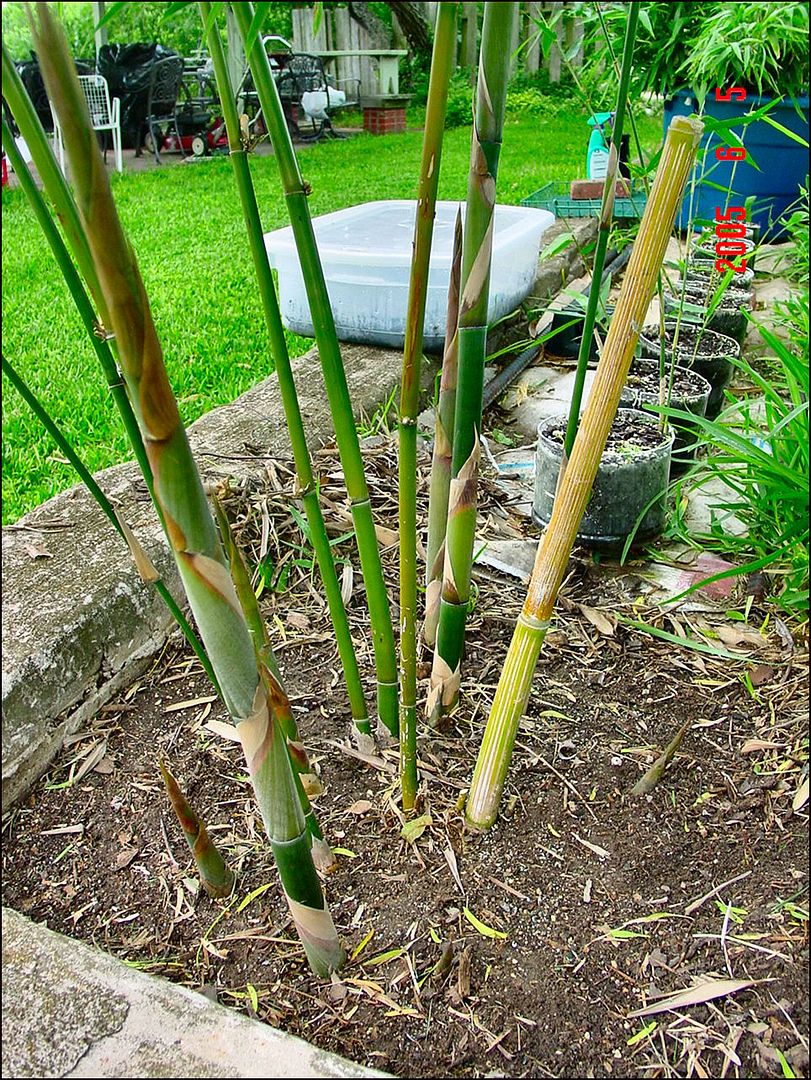 .