A couple photos of rebloomers and So. Africa bulb updates
kaboehm (zone 9a, TX USA)
April 2, 2011
Here are a few photos from this morning: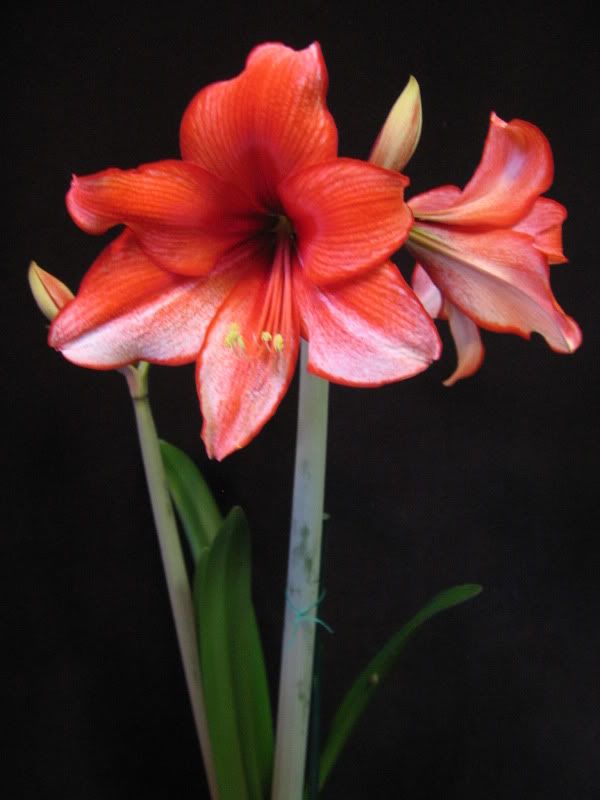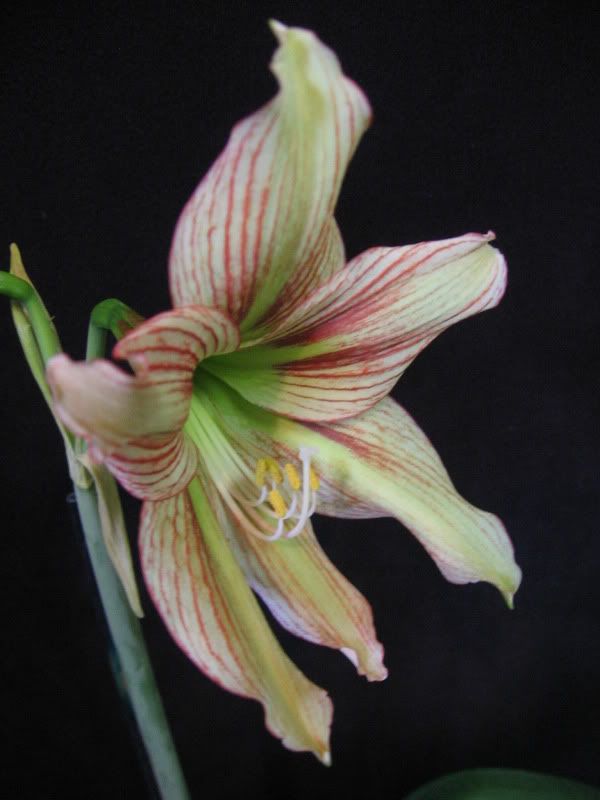 This last bulb represents a real victory as the little bulb was nearly all rotted a couple of years ago. I cleaned it up and pampered it for 2009. In 2010 it overwintered in the greenhouse and then went into the group growing area. It must have liked the neighborhood!
I had a nice phone chat with a lister to strategize on some pollination strategies...everything I had planned turned out to not be practical because of the Tet/Dip thing. I wonder if I'll every understand that!!
:-)
K PS.. Here's an update on the bulbs I ordered as part of the group order. I am a total newbie to these.
AMOCHARIS CORANICA- leaves have just emerged about 1.5" in past few days. This bulb is HUGE!!!
HAEMANTHUS MONTANUS - had an aborted bloom when it arrived. It grew 2 long curly leaves and those have died back...bulb look dormant.
BOOPHANE DISTICHA - doing great!! 10 leaves arranged like a fan!