Please help. Bulb neck rot?
Hi, this is my first time planting H. Aulicum. it's from japan. When I received the bulb is dry and in good condition with long neck, except the neck is soft and I can smell like leaf rot softly.
Then I decide to cut half of the neck and dip the bulb neck into the fungicide mix with water for about 10-15 seconds and let it dry for a night and then dust fungicide on the bulb and neck before planting.
Now the neck is dry but there is more red color from top to the center of the bulb more and more. The outer leaf scale is thiner and change color from green to little yellow. The bulb is still firm and I can still see green color from the inner most leaf base on the top of the neck.
Is my bulb going to rot and what should I do to save my bulb?
Many Thanks
Big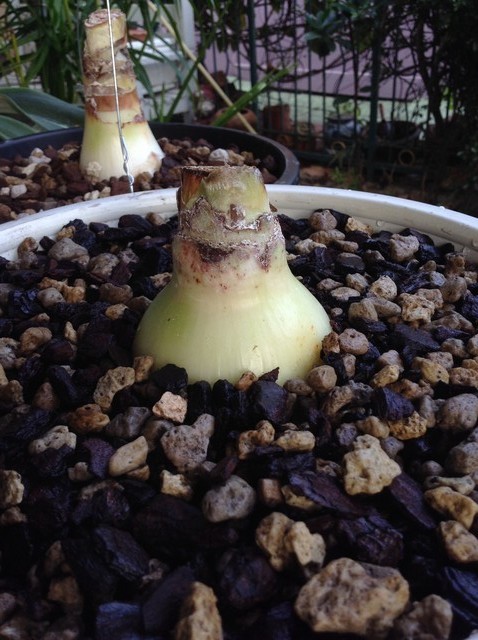 This post was edited by BigBulbs on Sat, Apr 5, 14 at 22:54