Apple Blossom, a worthy /welsome addition
kaboehm (zone 9a, TX USA)
May 2, 2010
Every year the same thing happens...you order something that you really want, but instead of Vera (or _____ fill in the blank) you get a pink and white bloom with dark areas in the throat. "THAT'S NOT WHAT I BOUGHT!" you exclaim to anyone who will listen and then you go about your merry way and buy more bulbs. The same story is repeated over and over and nearly anyone who has several amaryllis has had this happen.
It's just another Apple Blossom coming into your world. It's so common, that it's underappreciated by many and recently...was described as a "horse" compared to some of Arif's lovely blooms.
Well...2 years ago I was sent an Exotica bulb, at least that's what the label says, but I knew it wasn't Exotica. Guess I didn't ask...it was pink and white. The label wasn't changed and the pot was stuck in the corner of the bed, watered and fed like all the others for last year. This year with the greenhouse, every thing is flourishing. And so now I have this GORGEOUS bloom, that is not Exotica, but what could it be??? Well, it has the markings in the throat and has the most amazing sweet smell. IT'S APPLE BLOSSOM, no doubt thanking me for giving her a chance to prove herself. So...next time you pass that box kit display, and all they have is Apple Blossom (Dazzler and Red Lion too, no doubt), just remember what you might be treated to if you give her some TLC!!!
I wish our computers had smell-o-vision. She is so lovely!
ENJOY!
Kristi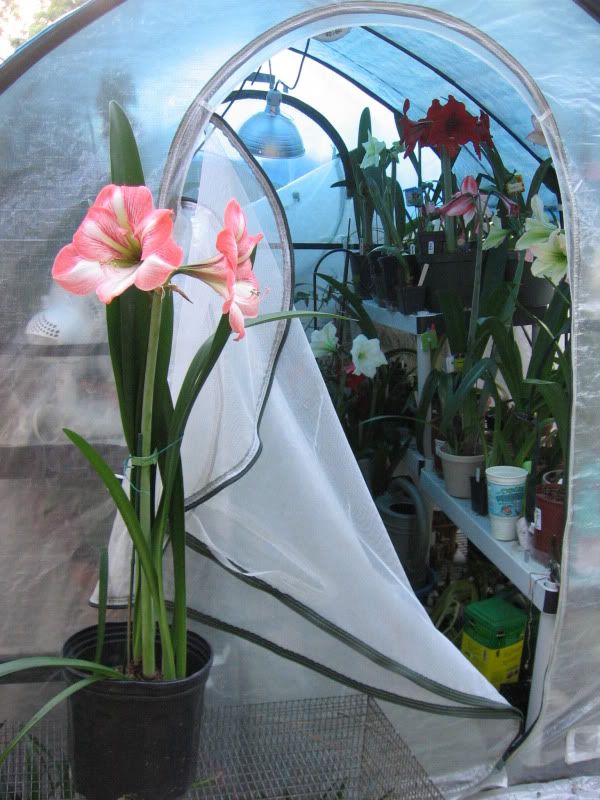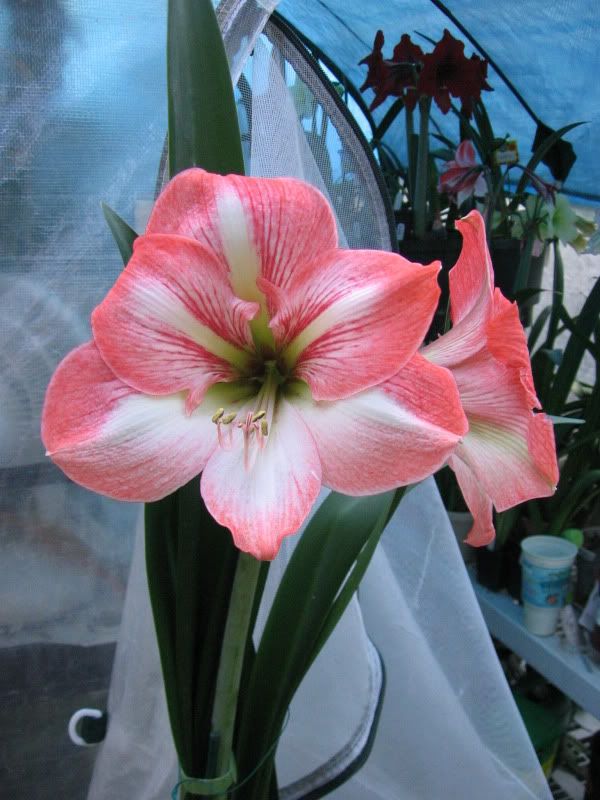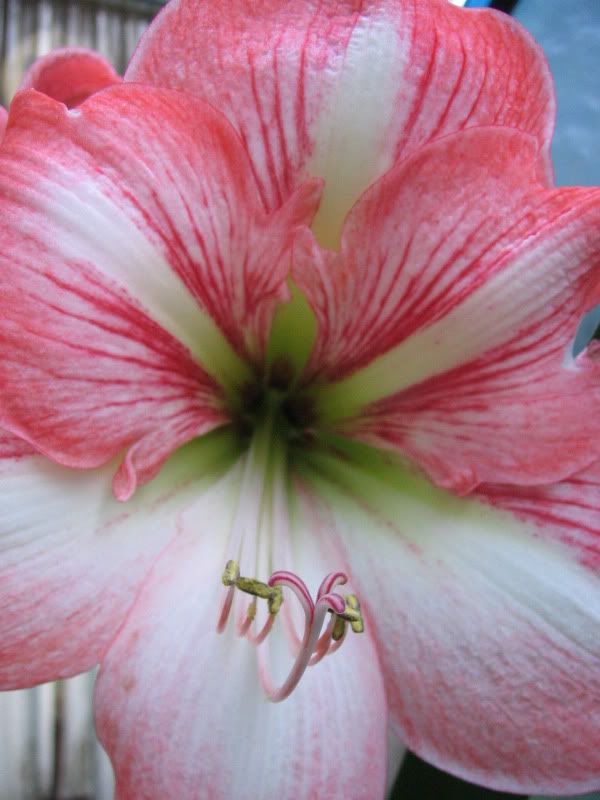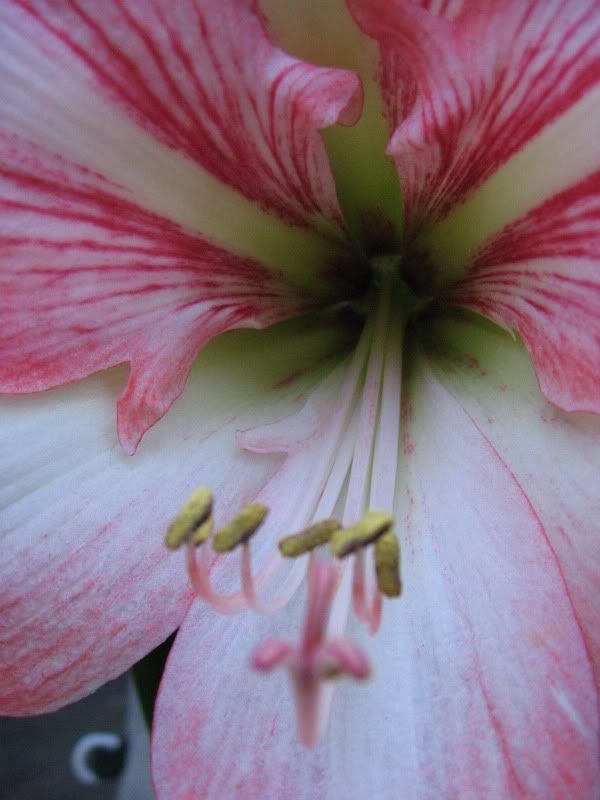 and...the blooms are huge!