Bogota x Benfica 2010
This is a nice looking cross - a delicious glistening dark red, and the petals show some of the elongation of Bogota, epecially when they first come out, although they do get a bit rounder as they grow.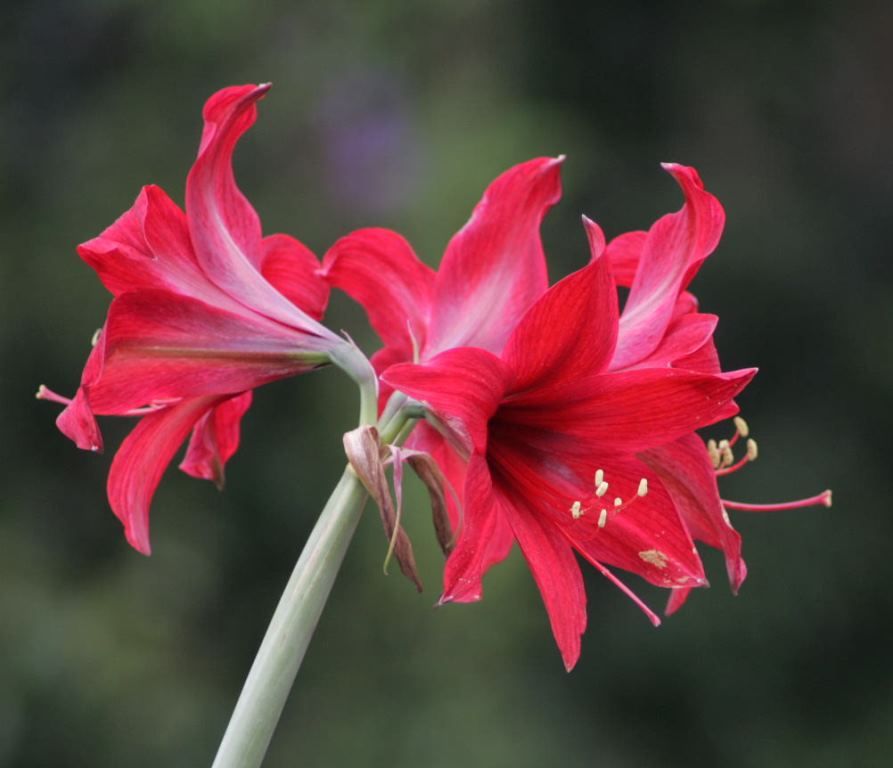 I pulled out a number of bulbs at Christmas and dried them for a couple of months, then replanted them in the Community Garden when scapes started appearing, giving a very nice dark red corner.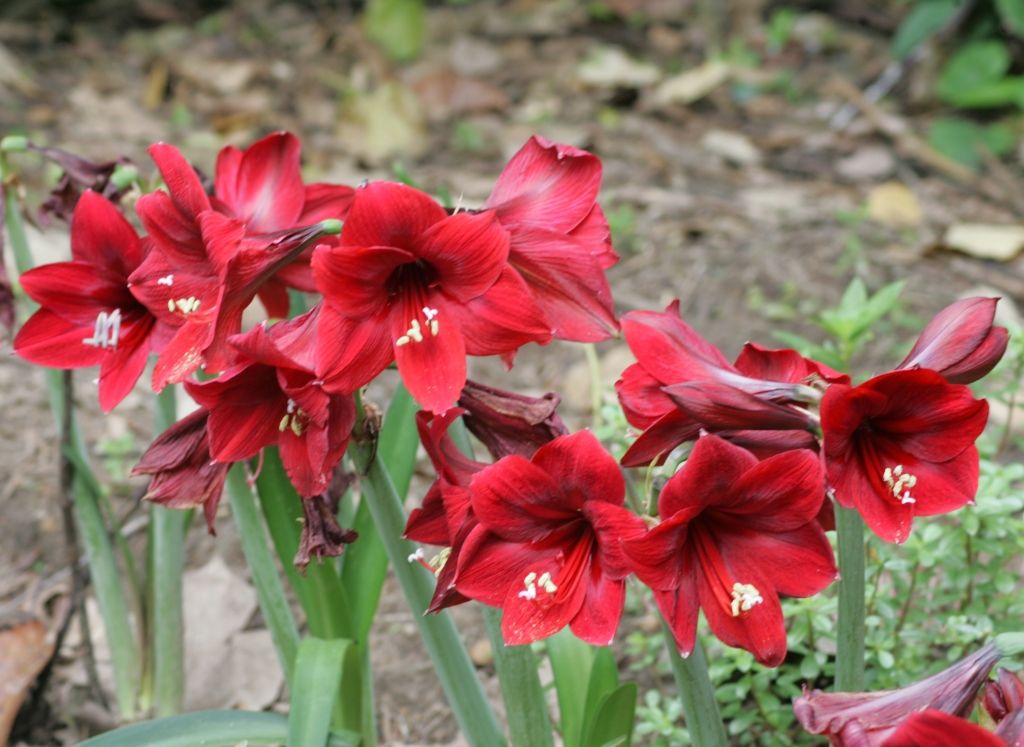 This is one of the more pleasing crosses this year in terms of both colour and shape.