Propagation of B. tuldoides by live culm burial
unautre
(8B San Antonio TX)
July 29, 2006
The thread is lost to Garden Web's old thread black hole, but a few of you may remember this experiment of March 03 with my Bambusa tuldoides (planted July 04):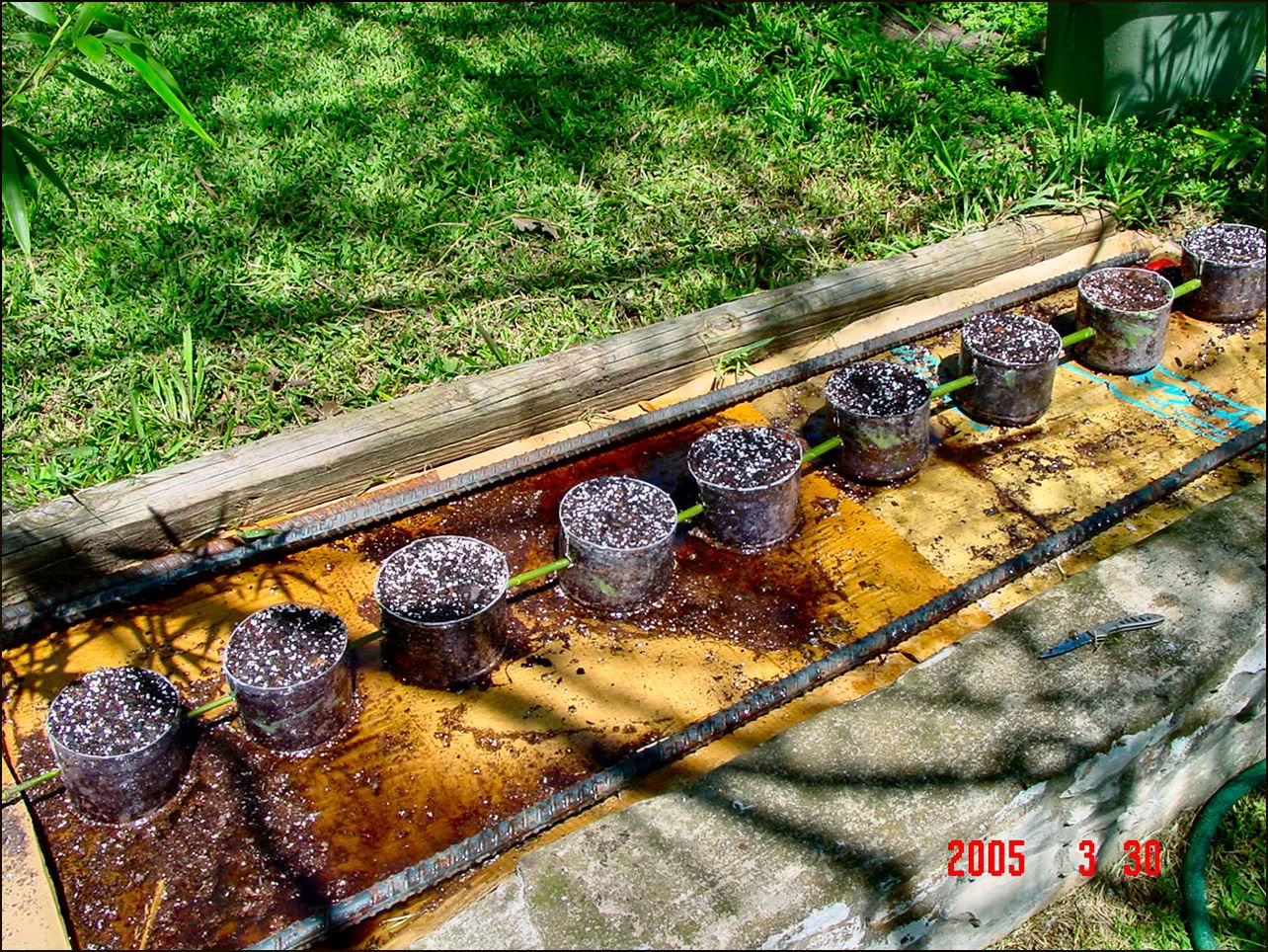 Several weeks ago, I cut the culm segment between the lowest pot and the ground that was keeping the culm attched to the ground. 5 of the sprouted pots stayed green. A couple weeks later. I cut the culm between the pots. 4 of the 5 viable pots stayed green, autonomous.
Today, I was cleaning out the pots that failed, and found this: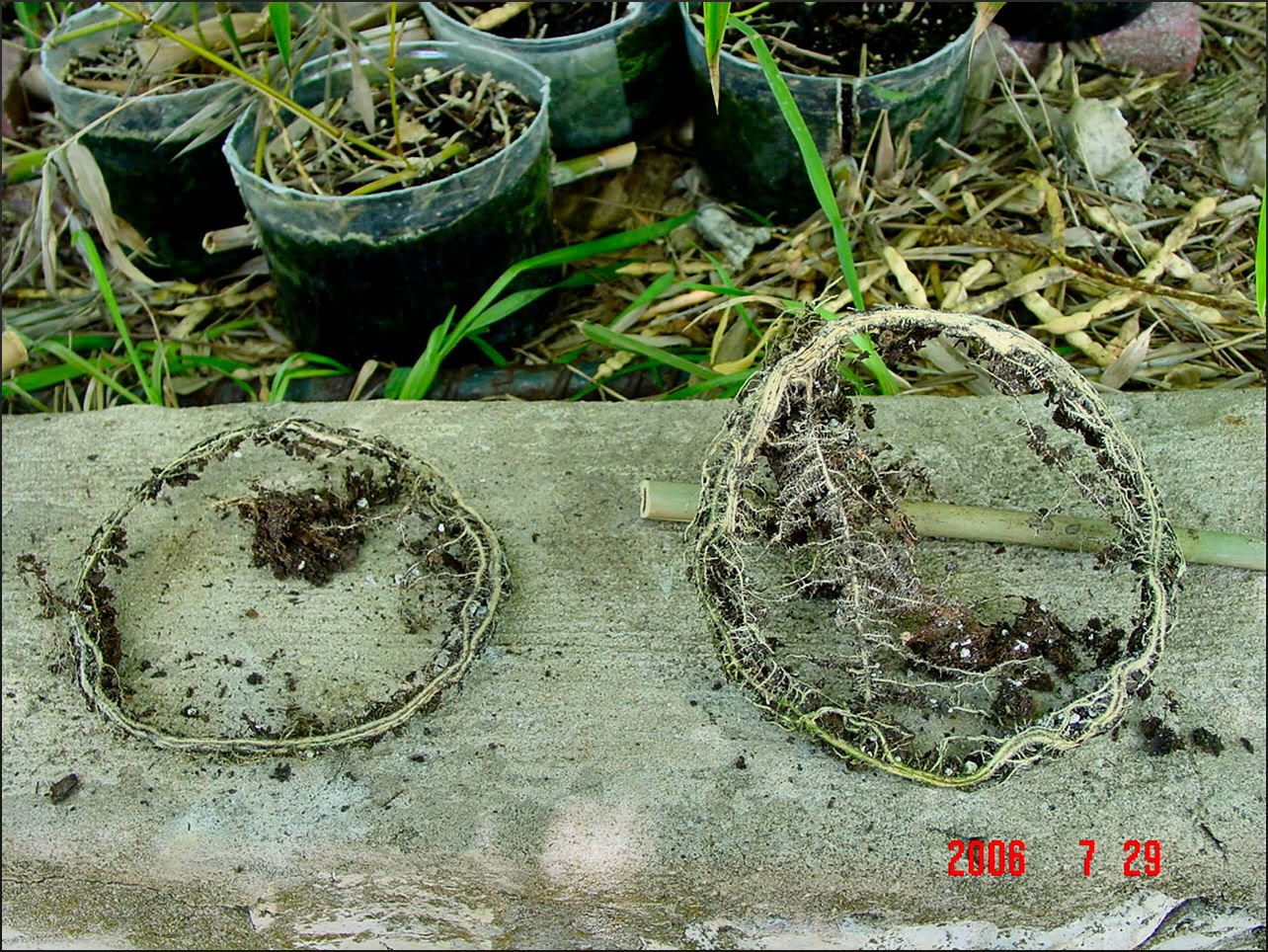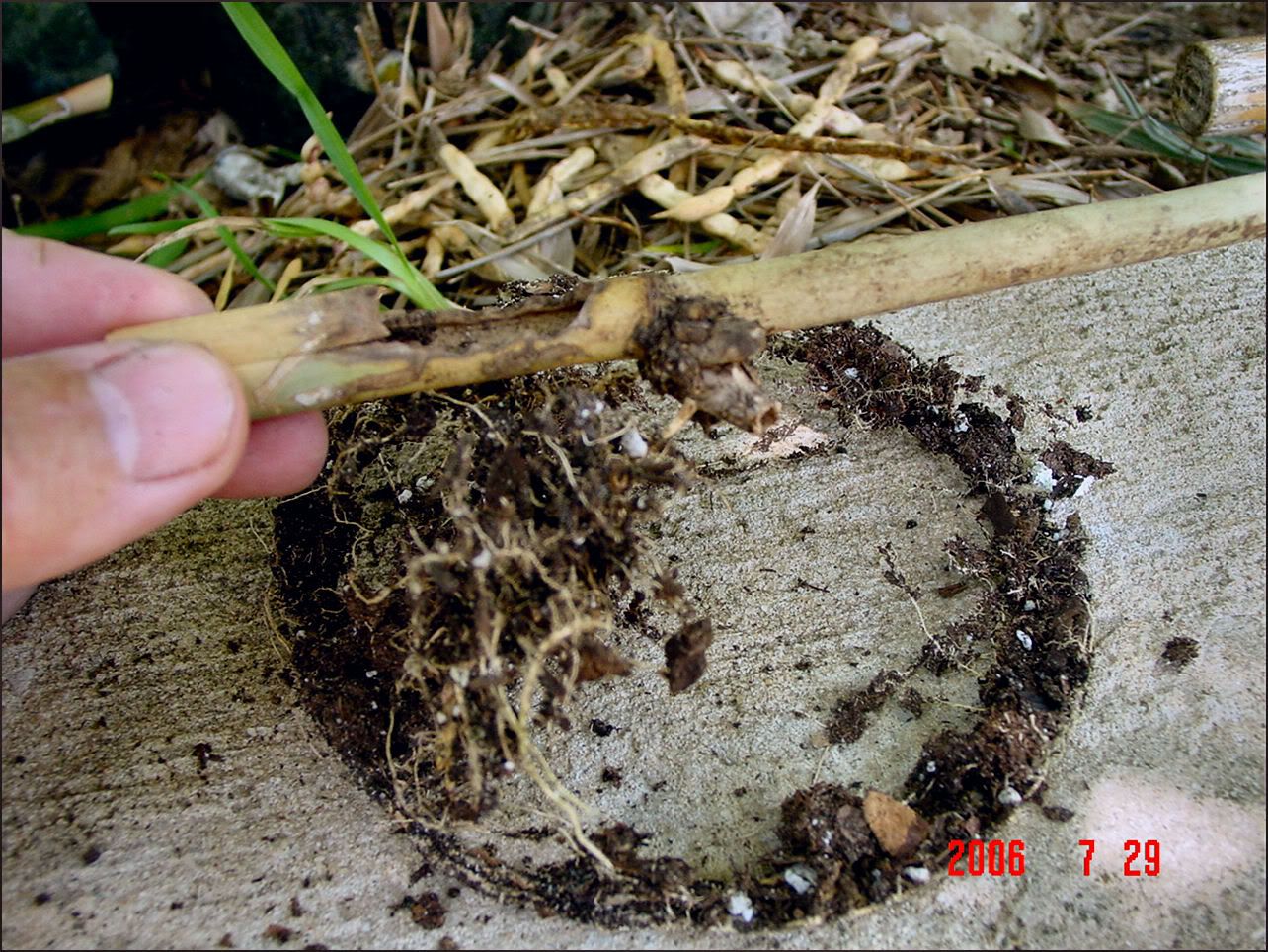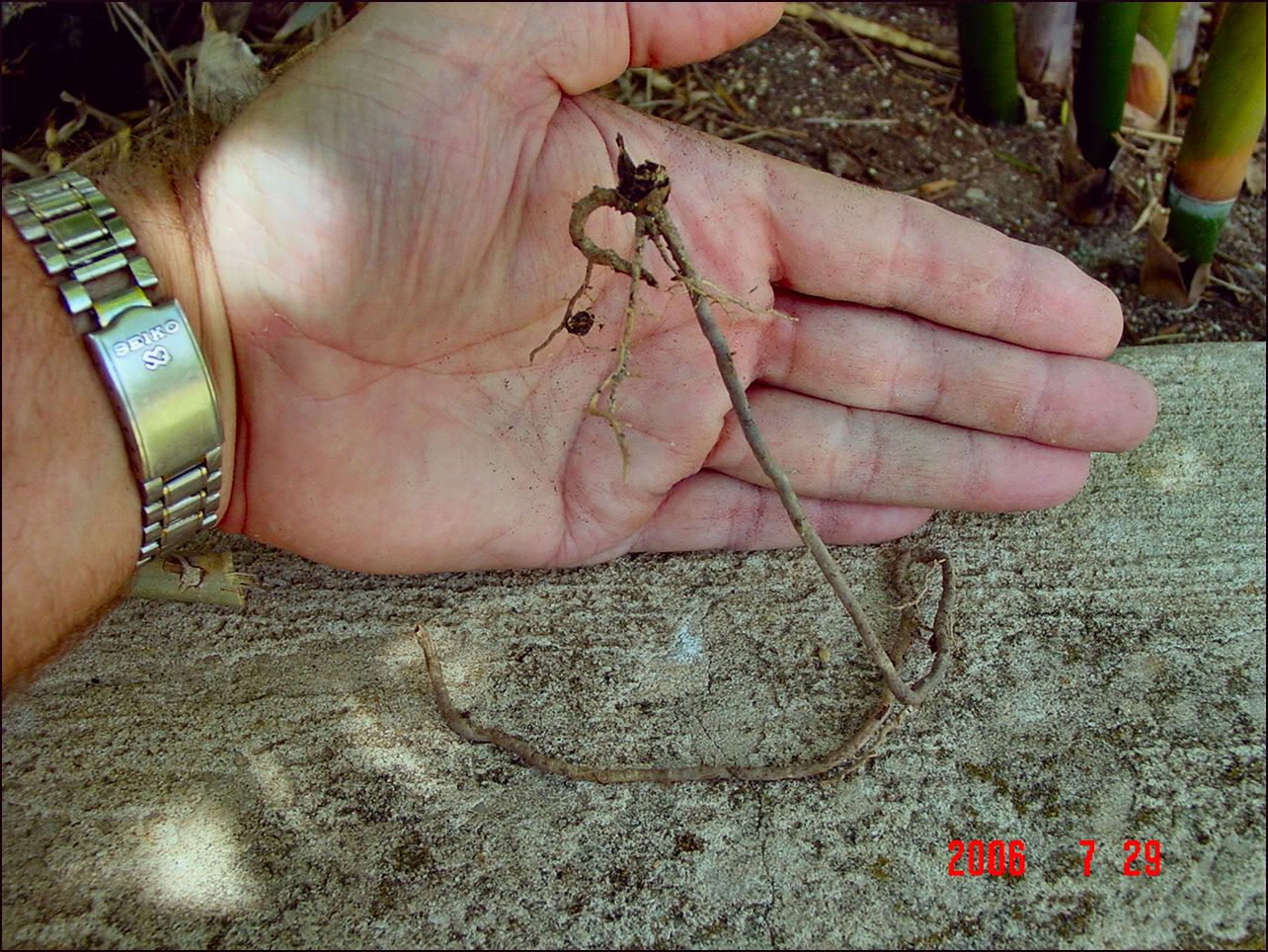 I will re-port the remaining four viable pots next week.
Lessons:
1. This method of culm burial works! The node buds sprout roots. I have no idea whether the giberellic acid, sprouting solution, etc that I applied in the first few weeks after starting the experiment had any effect.
2. the encircling of the bottom of the failed pots showed the roots want to go very deep. I figure these failed because the roots, up against the pot, just didn't have enough contact with enough soil and moisture.
3. If I repeat the experiment, I'll use pots 2 or 3 time as deep.