Big Surprise!!!
And I almost missed it! I just happened to notice something red, laying on the mulch in one of my beds. Imagine my shock to find this!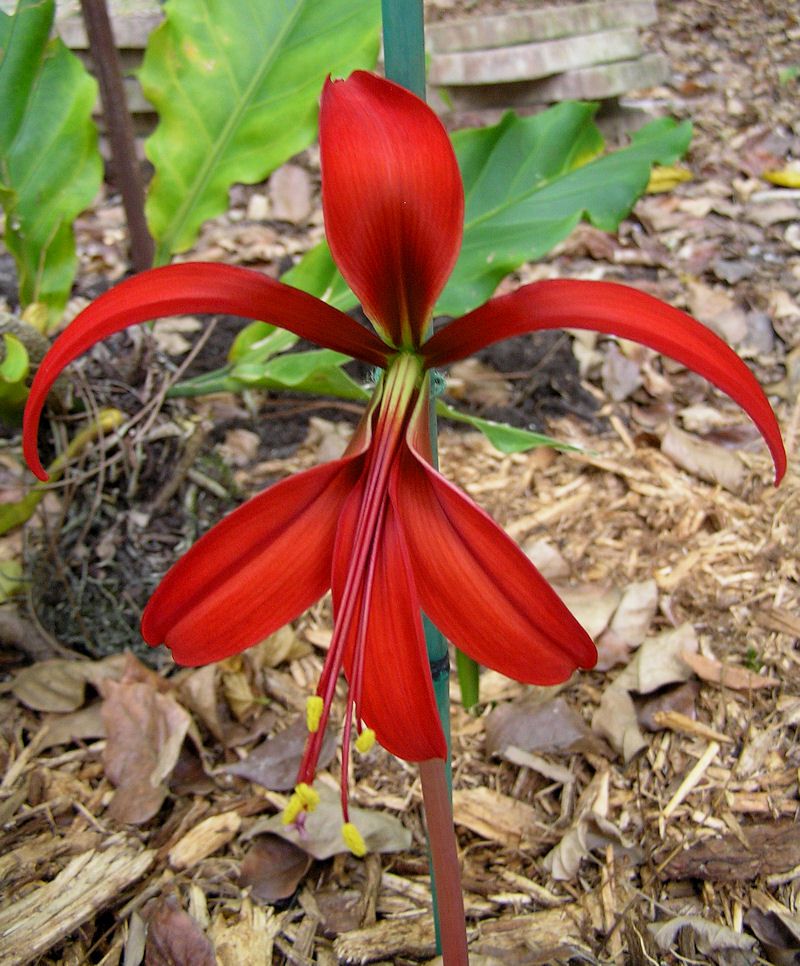 Sprekelia formosissima
This is the first flower I have ever had on these and I nearly didn't see it. It was laying face down on the mulch. It is now safely staked up so I can enjoy it! They are such shy bloomers, I never thought I would see the day. Maybe it bloomed now because I got some new ones, hoping a different strain would bloom for me.
Whatever works...right?
Nancy