Help Id weed or grass in Bermuda
First off I would like to thank you for all the great information on this site!!! Very helpful
Recently I started growing a yard in Phoenix. The yard was left unattended for years before I began the seeding the yard. It was mainly dirt and rock.
I planted Bermuda seed. As the lawn is beginning to come in I can notice what appears to be different types of grass or crab grass, weeds etccc.
I scalped an area back down and reseeded hoping to have only one grass remain.
Can anyone please help me with identifying what that other grass type is?
The first pics are where are just seeded
This picture is after the grass has come in. You can see different types of grass or a weed maybe
Thanks again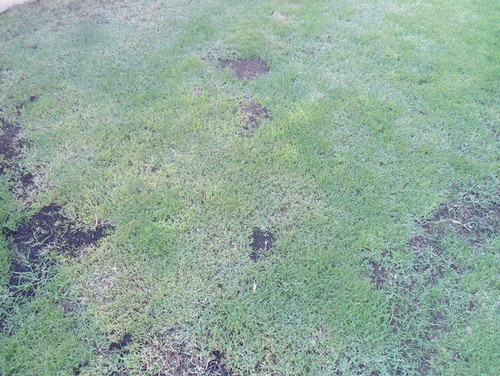 This post was edited by john102 on Sun, Jul 14, 13 at 22:04