Majestic 'Magic Green'
Magic Green is HUGE!!! My biggest green flowered amaryllis so far with 71/2-8" flowers. Very lovely with it's maroon red markings/speckles.
We are had overcast skies today...just right to take pictures. Hope you enjoy Magic Green...
Outside with the collection...
Inside in the basement where it bloomed...
Up close...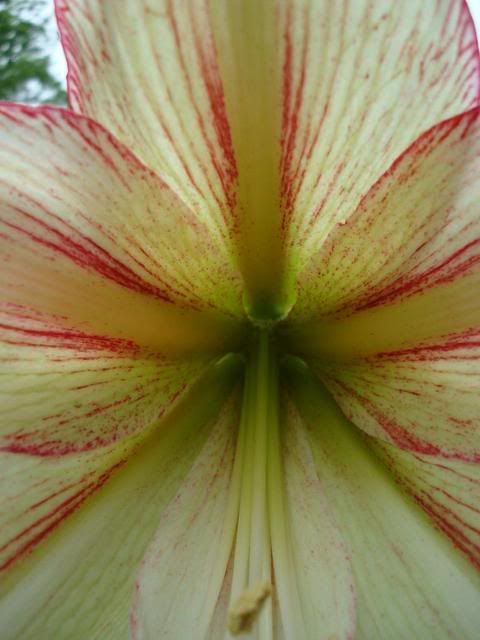 With Lemon Lime...
And together with others that are in bloom today. Promise on the left, Solomon in the bottom, and Dancing Queen (third scape this season)on the right. Charisma didn't get to join in the pic. Maybe tomorrow it will open it's flowers.