Would you say this is displaying signs of the virus?
I am honestly ready to rip these bulbs out that I got from Edensblooms. Not only was Green Dragon the "GROUND ZERO" for the stagonospora curtisii fungus that spread through my entire bed, but once I sprayed thiomyl on them and the new leaves are coming in without damage, I wonder what I'm seeing on the "Candy Floss"es here.
In the picture below, there's a lot of fungus damage but it seems to be in control because this new leaf that grew in is untouched: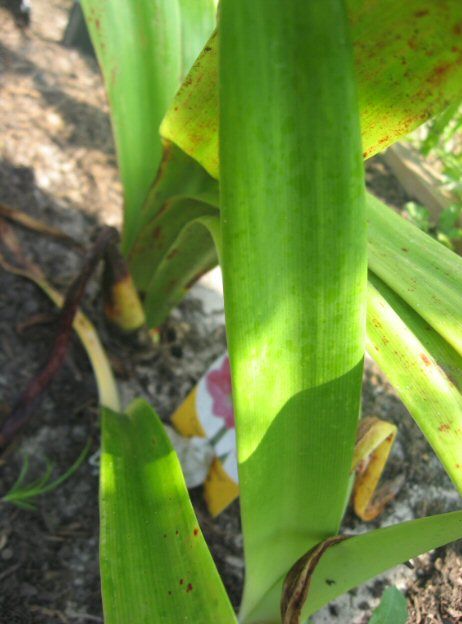 Is it just the bulb struggling to bounce back from the fungus or is it really displaying signs of the mosaic virus?