Who am I....? No, really!
kaboehm (zone 9a, TX USA)
June 2, 2010
This came marked as "Rembrant van Rijn"...and it clearly wasn't! It bloomed in Nov 2009 and is now gracing me with another set of blooms. The petals have micro dots of red, along with the bold picotee edge. WHO AM I??
:-)
and...this shows the coloration on the back of the bloom, in case that provides any further clues!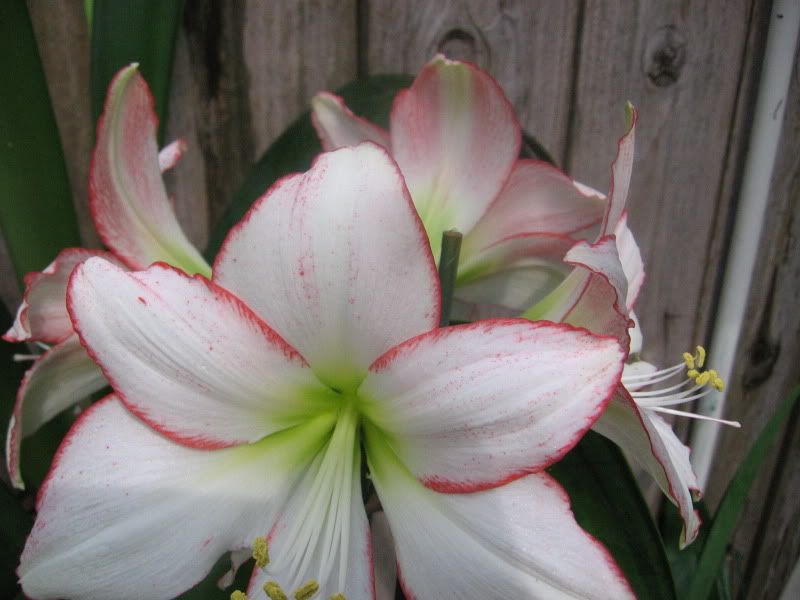 K