PapMinPic
from
H.papilio x ("Minerva" x "Picotee")
ENJOY!
Siblings (1) and (2) from PapMinPic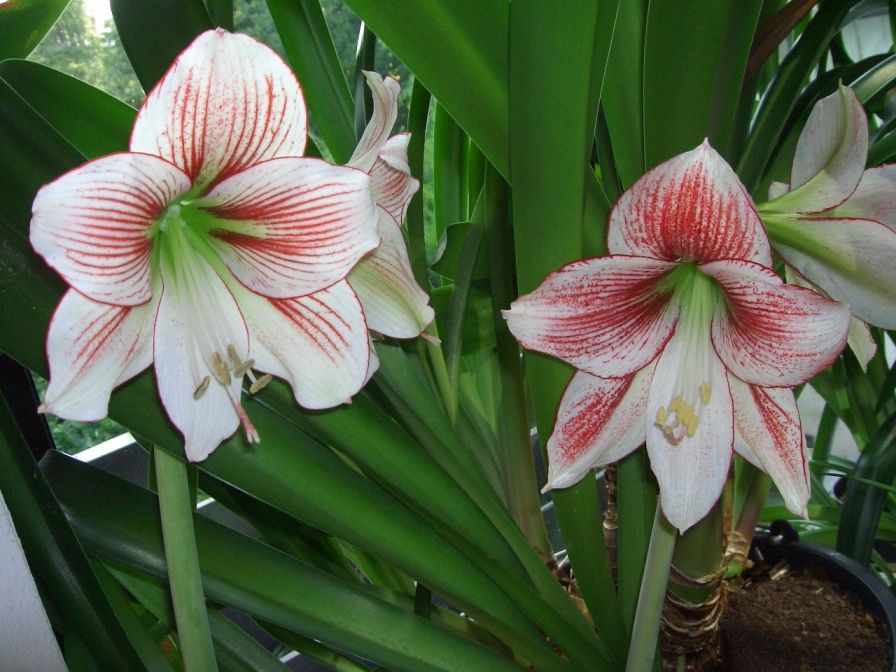 PapMinPic1 is possibly the most spectacular Knight Star Lily that I have ever created


PapMinPic2 - their maiden bloom 2 years later after PapMinPic1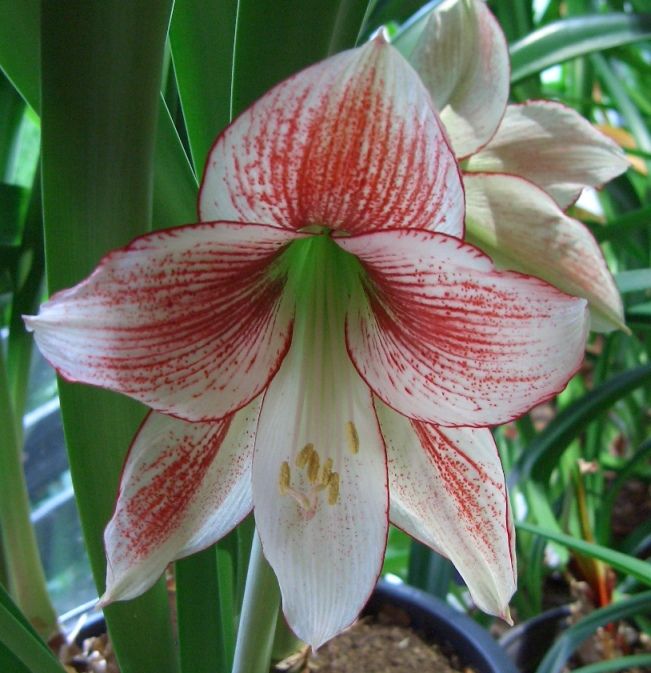 I pollinated almost my whole lot of bloom from "Striped Panther" from "PapMinPic1" - it is fair to assume that I can expect but very little seed from this crosspollination [DIP] x [TET] if AT ALL.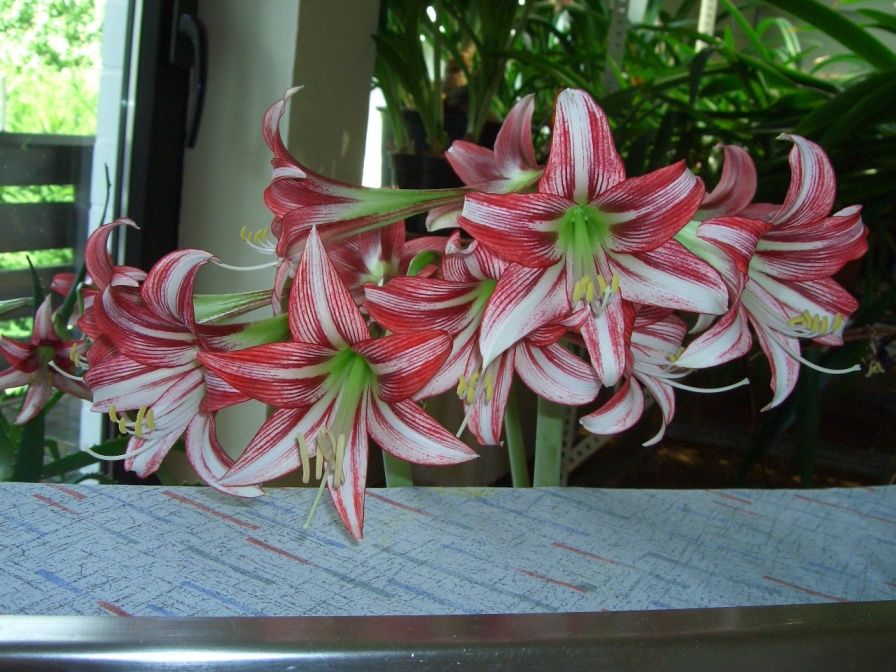 Interestingly, the flowers would fade almost immediately; less than 24 hours after I had dusted them.
EDIT in 04.Sept.2014: I obtained numerous seeds but few germinated. I have ONLY 16 strong seedlings from this project, which is more than I expect THOUGH
This post was edited by haweha on Thu, Sep 4, 14 at 12:56