Pics of putting large ensete bananas to sleep for winter.
arctictropical
(Z4)
October 11, 2013
Here's what I do every year:
Pics before the hard freeze: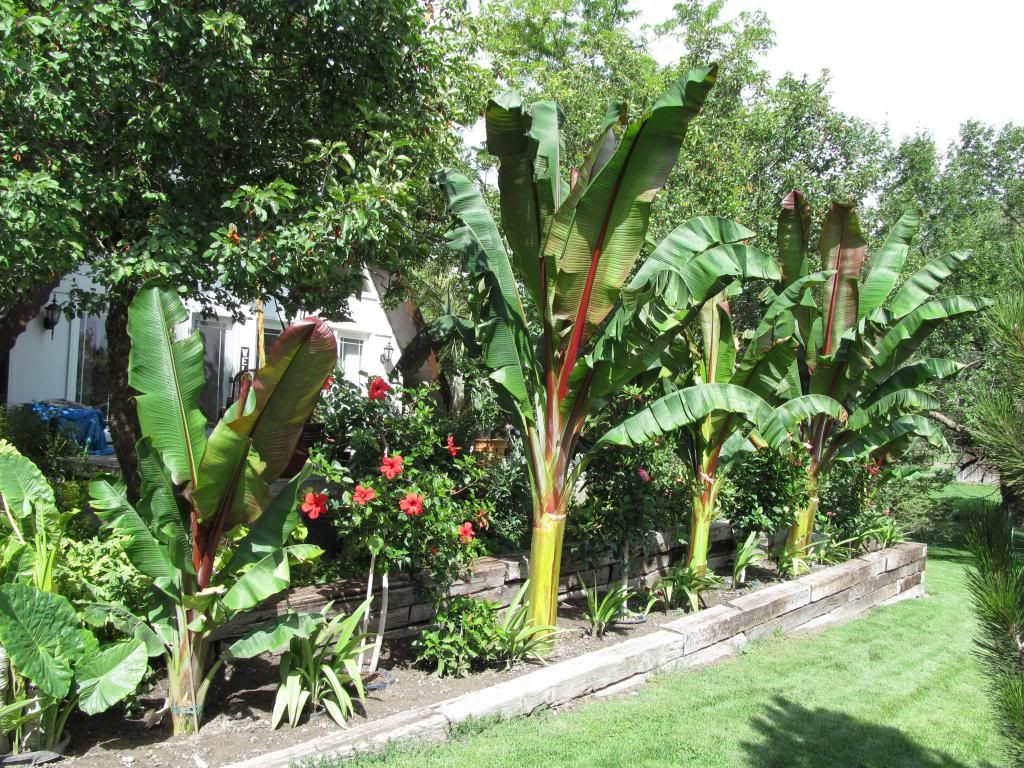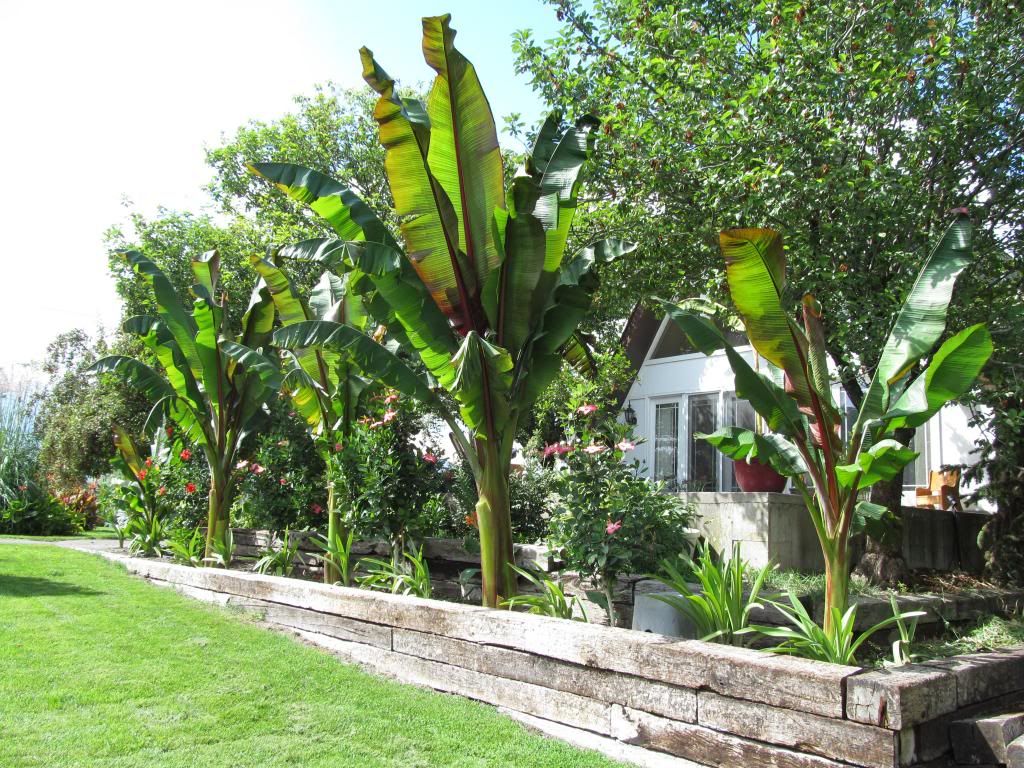 After hard freeze: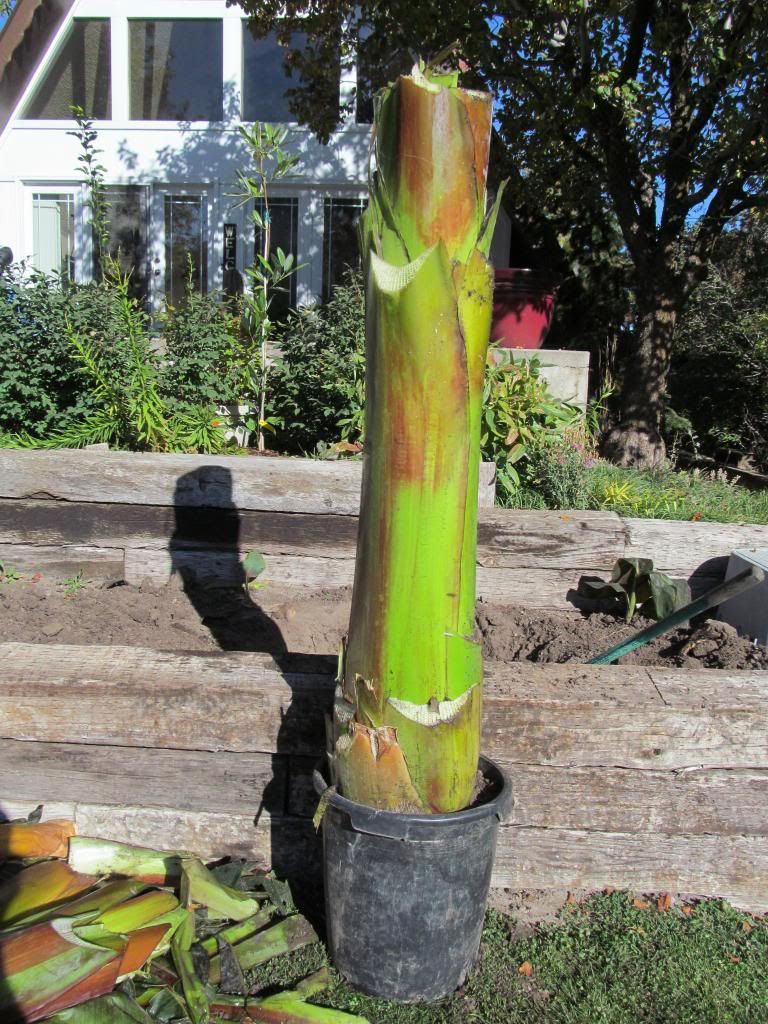 After they go in the pots, I stick them in my basement in an unlit, unheated room till Spring. I only water the big ones once during winter.