Bees in back garden
Hi Everyone
Me and my neighbours had to move some wood and pallets in our shared garden and we discovered bees underneath. I've took pictures from my phone, but that is as close as I want to get to them!
Does anyone have an idea what they are. I am fascinated watching them and they don't seem too bothered, as long as you don't interfere with them. They seem to be going under a big clump of grass and then into the ground. Don't know how many there is. They are not a problem, just wanting to learn more.
I've put some photos online and also where the nest is.
Since we moved the wooden pallets, will the bees to too exposed or will they be ok? Should I cover them with something to protect them.
Thanks for reading,
Kind Regards
David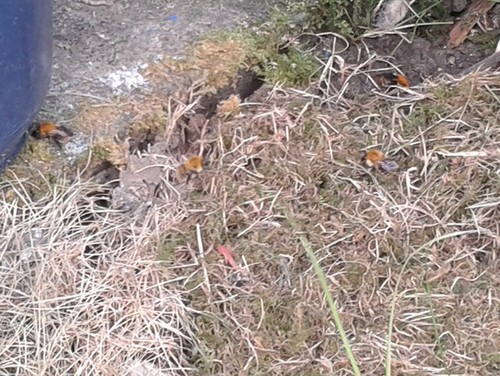 Here is a link that might be useful: http://s21.photobucket.com/user/star-dave/library/