B&L Begonias 2012
bayard
(zone 6 / NJ)
March 12, 2012
Purchased the separately packaged colors again from the venerable Blackmore and Langdon firm in Great Britain. Seeds were sown on sterilized (in the microwave), sifted Promix and placed on a seedling heat mat at 75F with a dome lid: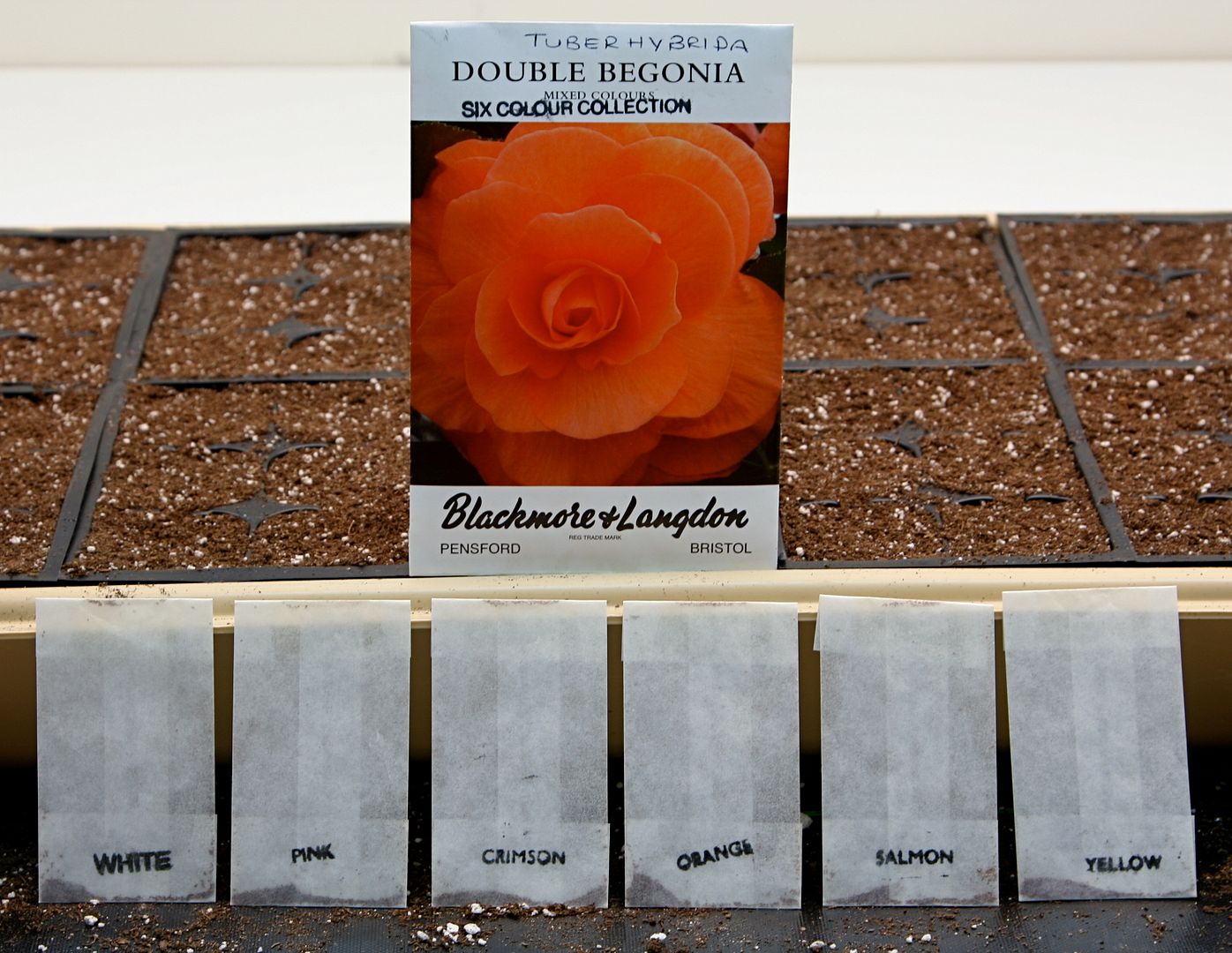 I had good germination (sorry, no pics of the tiny seedlings) and culled to at least 6 per color: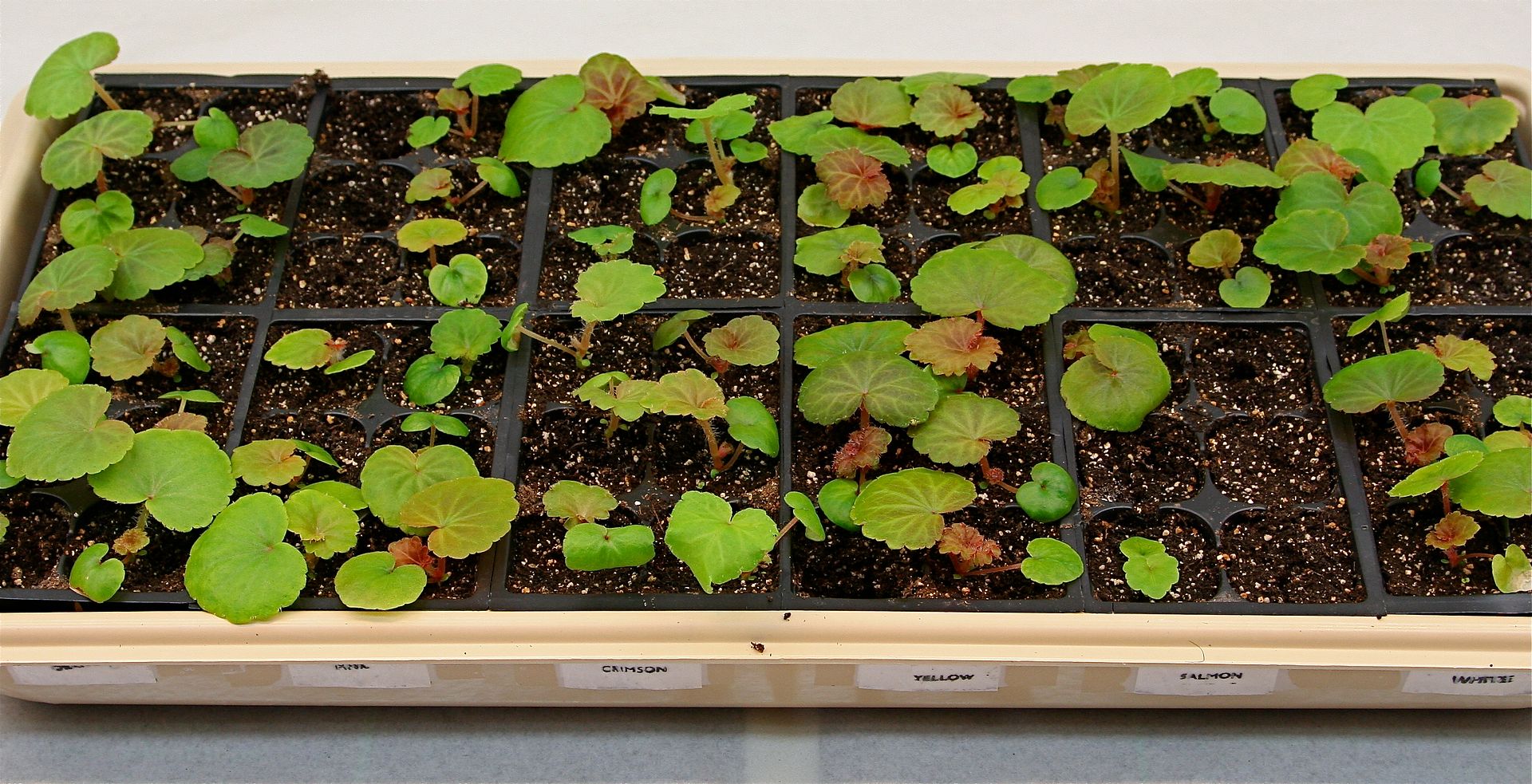 The seedlings freshly potted up in 2.25 and 2.5 inch pots: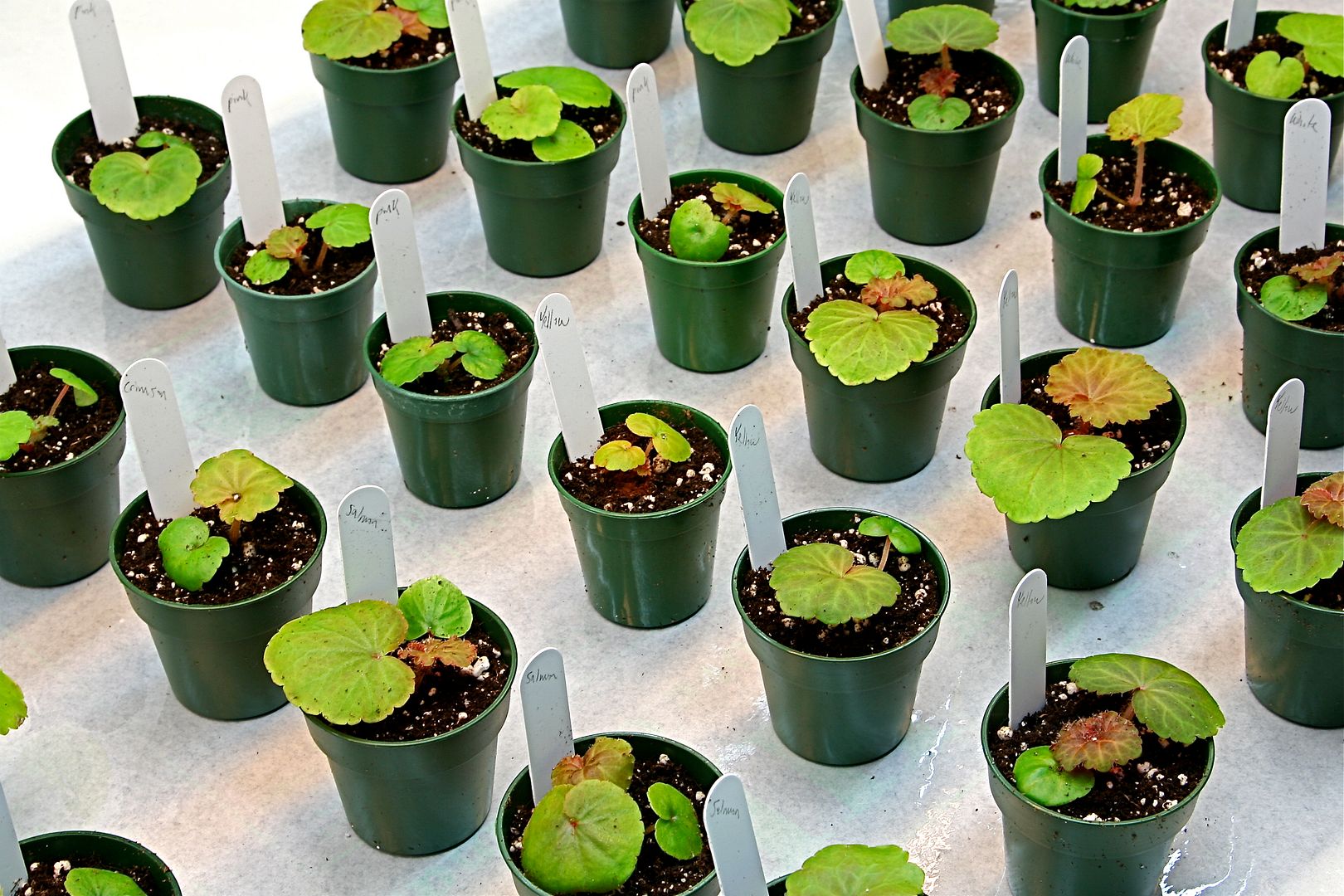 Here they are approximately 3 weeks later: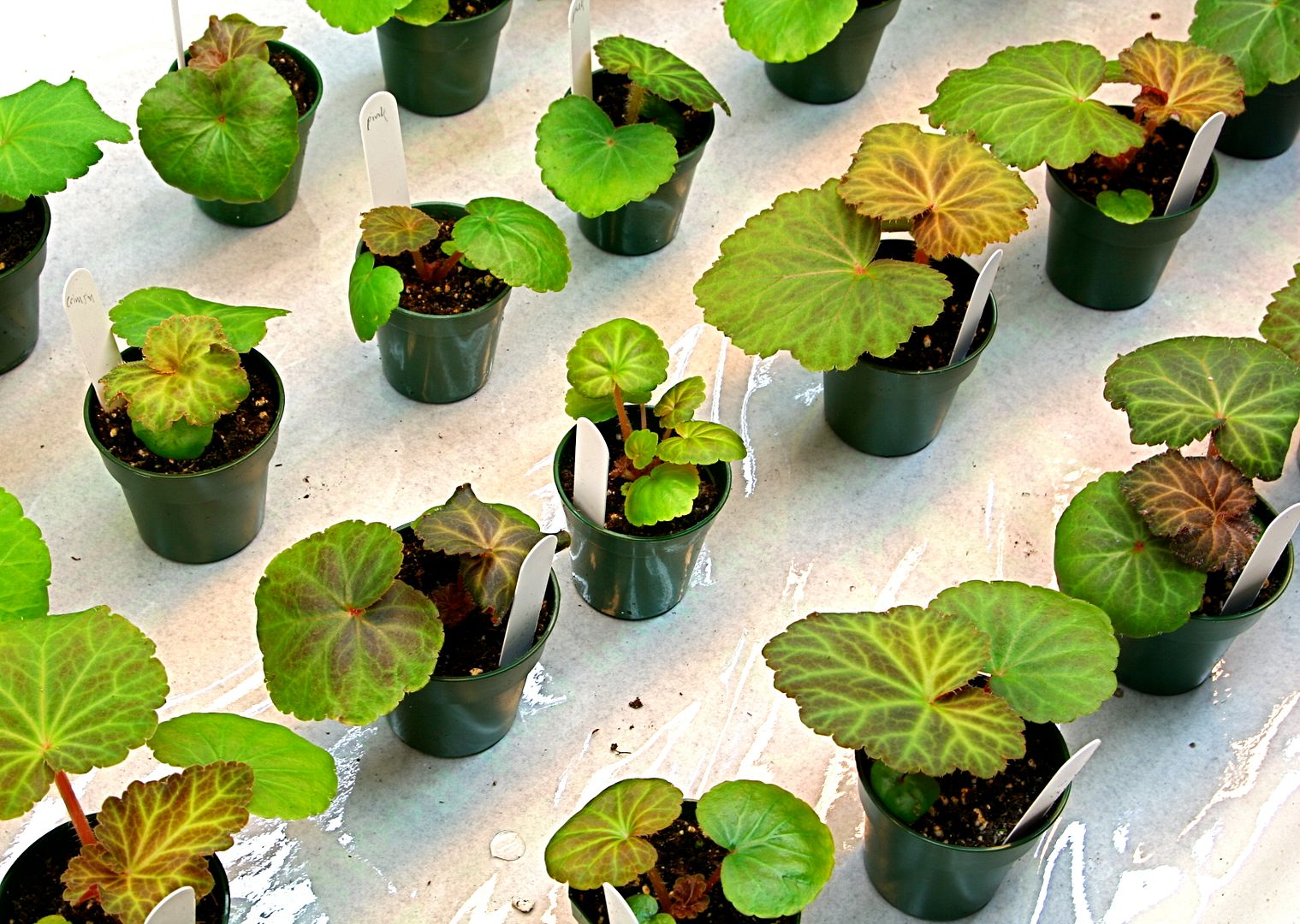 My light setup is in an unused bedroom with 4 foot T5 fluorescents spaced 10 inches apart in three rows (2 lamps x 3 rows) at 24 inches from the lamps. They are growing fast and will go into 4 inch pots next. To be continued...