Help with identifying two trees
Hi,
I live in central Israel, and the following are two trees I've spotted and haven't been able to identify. I was hoping someone could help me recognize the trees, or at least point me in the direction of which family they belong to.
This is the first: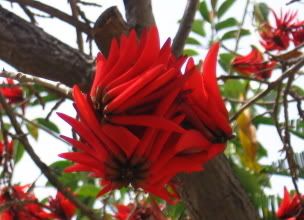 It's completely bare except for the red blossoms.
The second is: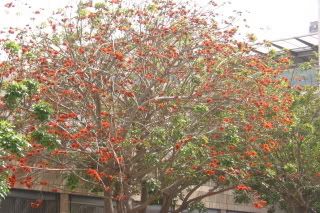 The blossoms are orange, but the tree is still mostly green. This isn't a trait of one random tree - all of the 'red trees' are bare, and all of the 'orange trees' are still leafy.
Hope this was the right forum to ask this in, and I appreciate any help you can give me.