I have babies
laura1
(9aTpa,FL)
May 2, 2007
It seemed to take forever but I could see that they had rooted long before I saw leaves. I did some from leaf and stem cuttings and some from just leaf cuttings.
leaf cuttings: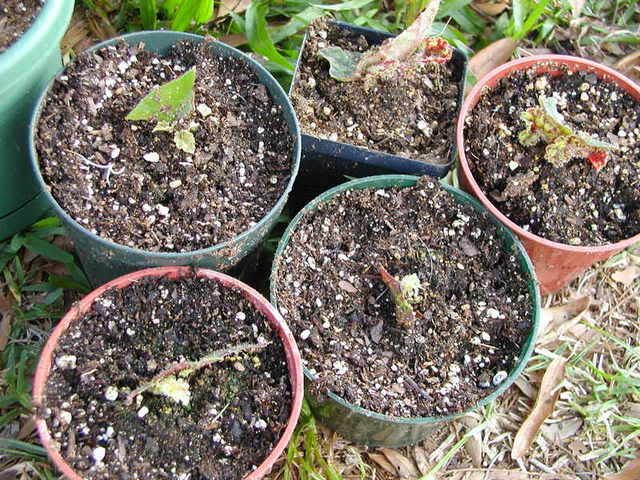 this one is a volunteer. a piece of a leaf fell into a nearby pot. if you look on the left side just above the oak leaf you'll see a little leaf peaking out.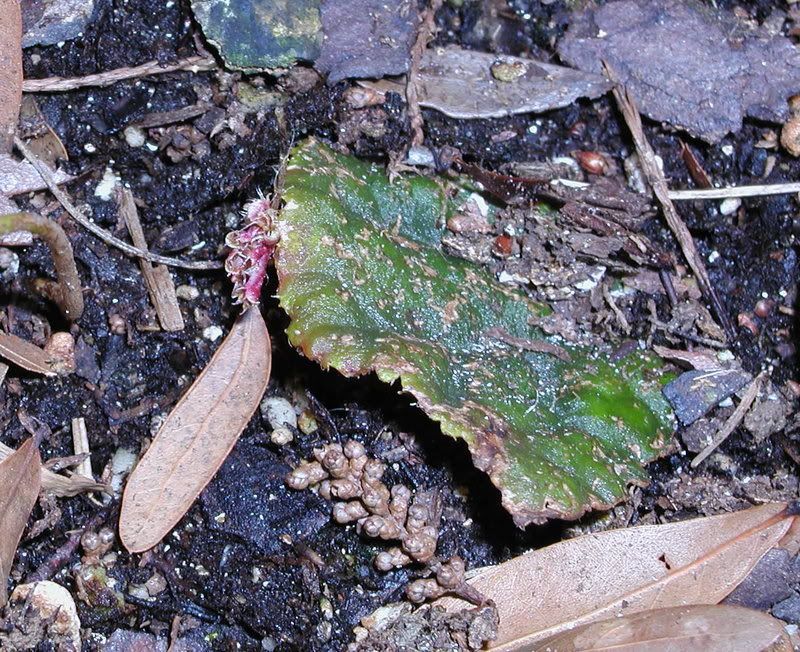 I would never have gotten the leaf cutting things w/o this forum. Thanks guys!
Laura