The trouble with 'selfs' - true confession time (photos)
kaboehm (zone 9a, TX USA)
September 23, 2009
Well, it's time for true confessions, based on a few months of research, conversations, etc. For those non-newbies on the list, recall how excited I was that my Gordie 2006 self was going to bloom late this spring, and then when it did bloom it was a big mystery and was sure that I had somehow forgotten that the neighbor had given me a Vittatum bulb that I had forgotten to label?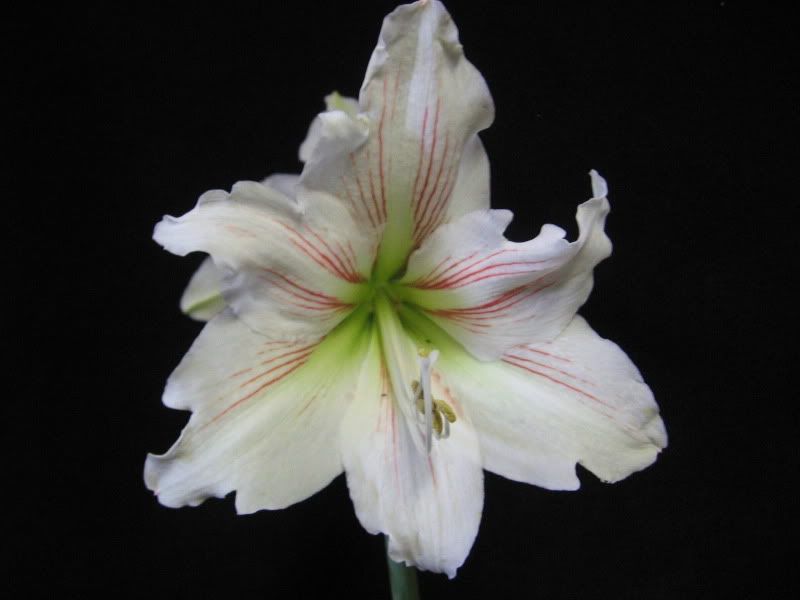 Well....several things have happened and it's time to let the skeletons out of the closet and give the newbies some "food for thought"!
1) I really didn't recall planting a Vittatum bulb, but the bloom sure didn't look like my precious H. Gordie (antique bulb that I have saved....do a "search" and you'll find the story) - photo below.
2) I spoke with my neighbor and she says she didn't give me a bulb...she gave me seeds (a fact borne out by the fact that now I recall when looking at the bulbs she was offering, I was leery that they had some virus as the leaves had odd blotches and light patches).
3) This led me to conclude that the bulb I had wasn't a Vittatum. BUT...what was it? It sure wasn't my Gordie!
4) I checked the rudimentary logs that I kept prior to last year. From 2008 on they are immaculate with the blooms, crosses, etc. I hadn't really thought about crossing anything before the 2008-09 season because everything bloomed at different times. Somehow when you order 30+ bulbs, and they all arrive within a month of each other, your kitchen can fill up with lots of blooms and you have all sorts of options for crossing!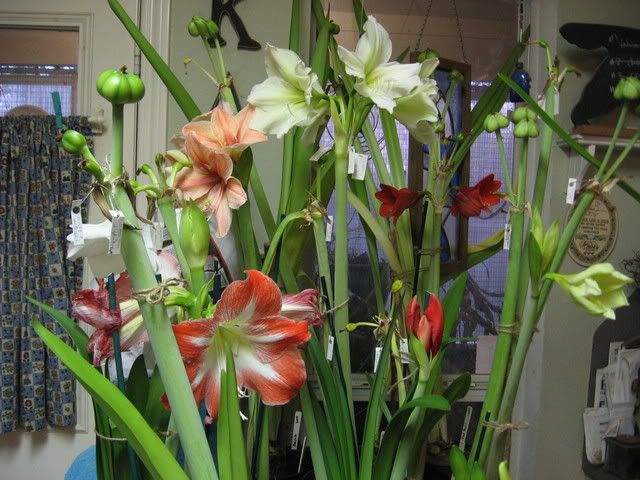 That meant that the only thing this bulb could be was an H. Gordie self. Photos from 2006 reveal seed pods (not shown here); hence proof that seed was produced that year.
So....what happened?? The final clue was provided by Ruud Berbee yesterday!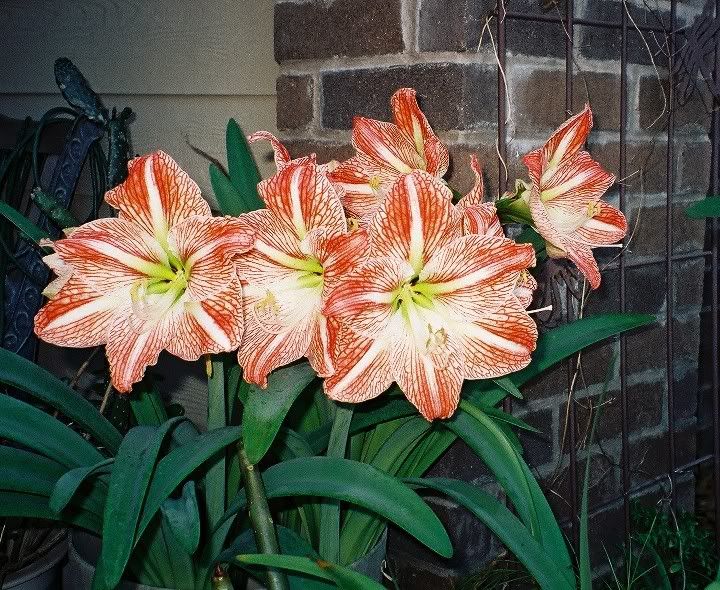 H. Gordie (above) is an antique bulb that was produced more than 40 years ago (that I discovered when I did my homework as part of the KAVB Registration paperwork). All of the hybrids that are in existence today are probably 10 times the number that were around in the 1960s and earlier. These early hybrids are what went into the genetic making of H. Gordie; hence, they are logic candidates for revealing themselves in a bloom of a self-pollinated flower. Another example with a bloom that we all know...Minerva. If you self a Minerva, you might get things that look like Minerva, but you won't really get a Minerva, AND you might just get blooms that look like her parents, grandparents, etc. The only way to really get a genetically true Minerva would be through offsets produced by the mother bulb, or (heaven forbid you have to do this) cuttage!
So...even though the self is a perfectly "nice" bloom....it sure not a Gordie!! Thank you Ruud for making me realize that the bloom is more antique-y than even H. Gordie and it reveals the elegance of his genetic background. I'll still like the ruffly Vittatum-looking bloom, but it will be labeled as (??) as we will never know what it is.
There's your basic amaryllis genetics lesson without having to worry about diploid and triploid!! With all of today's hybrids the possibilities are endless. The gene pool was much smaller 40+ years ago and this bloom is a reminder and a reality check!
Ahhh....I feel better now. I think this confession deserves the purchase of a few bulbs to make me feel better! Remember, our bulbs are full of surpises.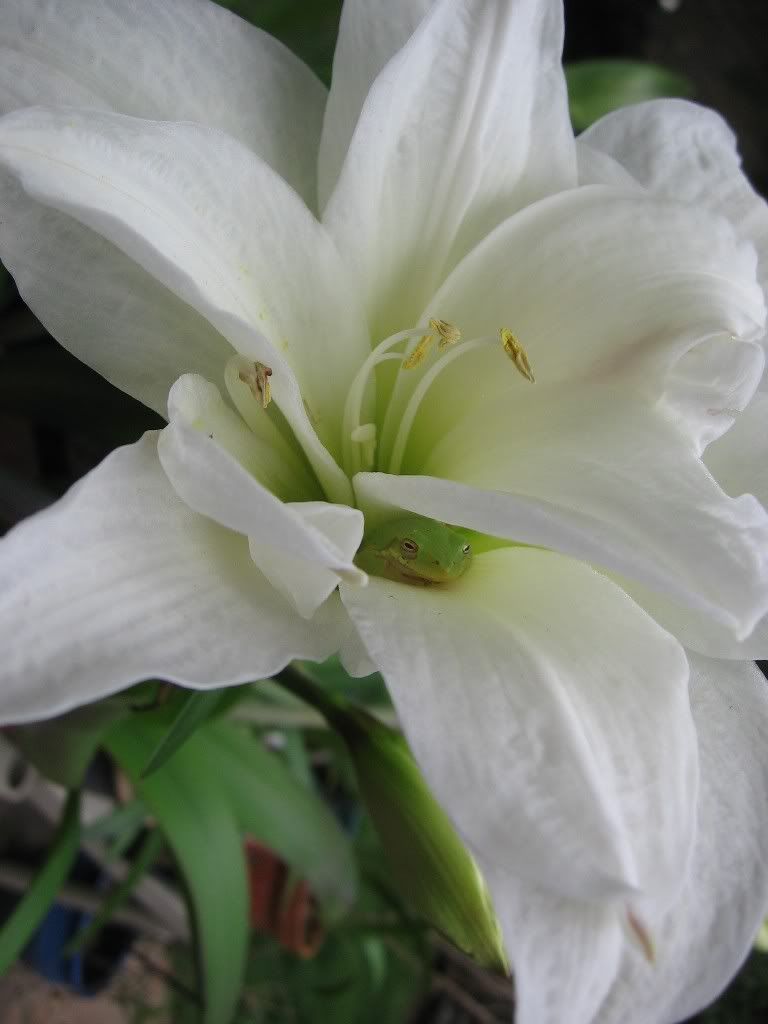 Enjoy them all!
:-)
Kristi
Spring, TX