Begonia propagation for newbies
Mari11
(z5a Toronto)
October 31, 2005
I saw questions from newbies on how to propagate begonias by leaf cuttings. I am not very much experienced on growing begonias, but I've done leaf propagations many times and love it.
There are pictures step-by-step on propagation of rex begonia:
1)Choose a healthy mature leaf (I use sometimes young leaves also)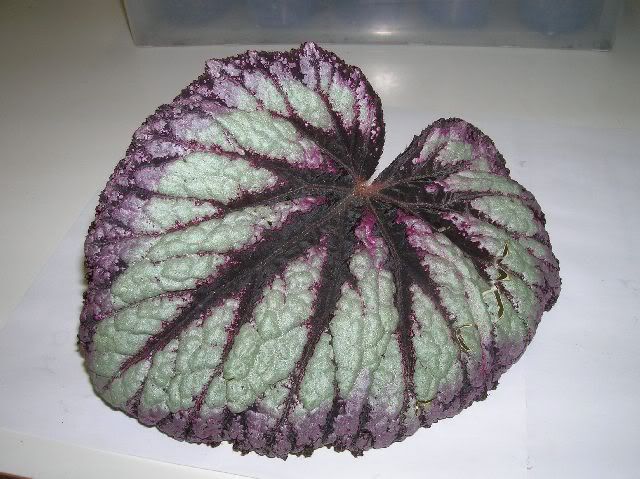 2) Cut the edges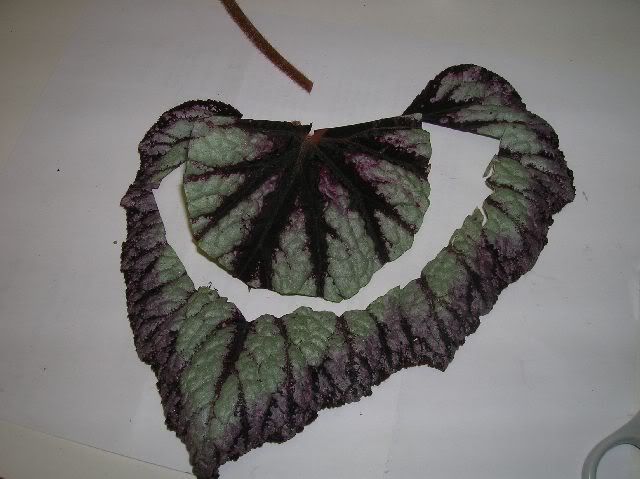 3)Make 2-3 wedge-shaped cuttings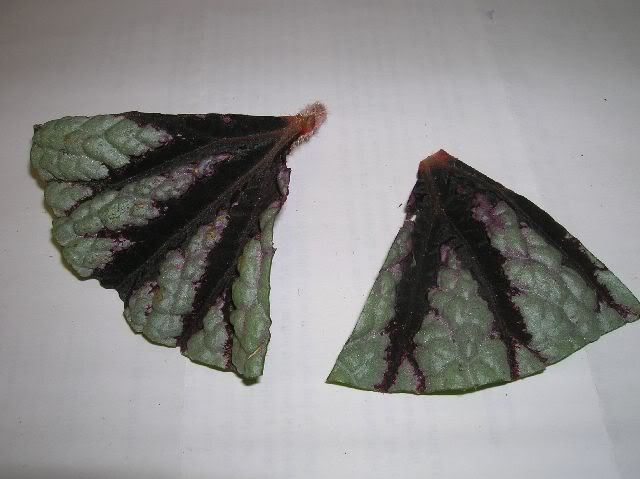 4)Plant them in the mix of peat moss and perlite 1:1 in little pots, water and tent them for a few weeks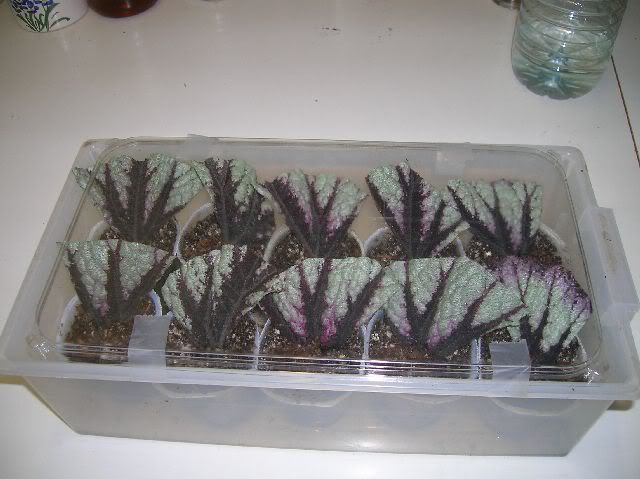 5) There are new plants grown on leaf cuttings planted on Sept,29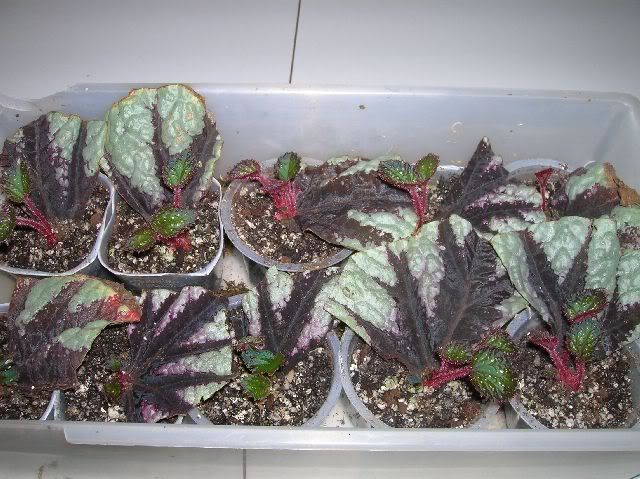 Rex begonias are very easy to propagate this way. Other rhizomatous begonias can be propagated by whole leaf, it may take up to 2 month until new plants show up.
While under cover they need very seldom watering, but check to avoid drying.
After babies are formed you can take off cover.Water sparingly.