Questions: T. Cyanea and Albino Billbergias
Hello,
Two unrelated questions.
1) My Billbergia Afterglow is flowering. I want to save some pollen and pollinate Billbergia Santa Barbara. However, because B. Santa Barbara is albo-marginated will this mean I will get albino seedlings (which I obviously do not want)?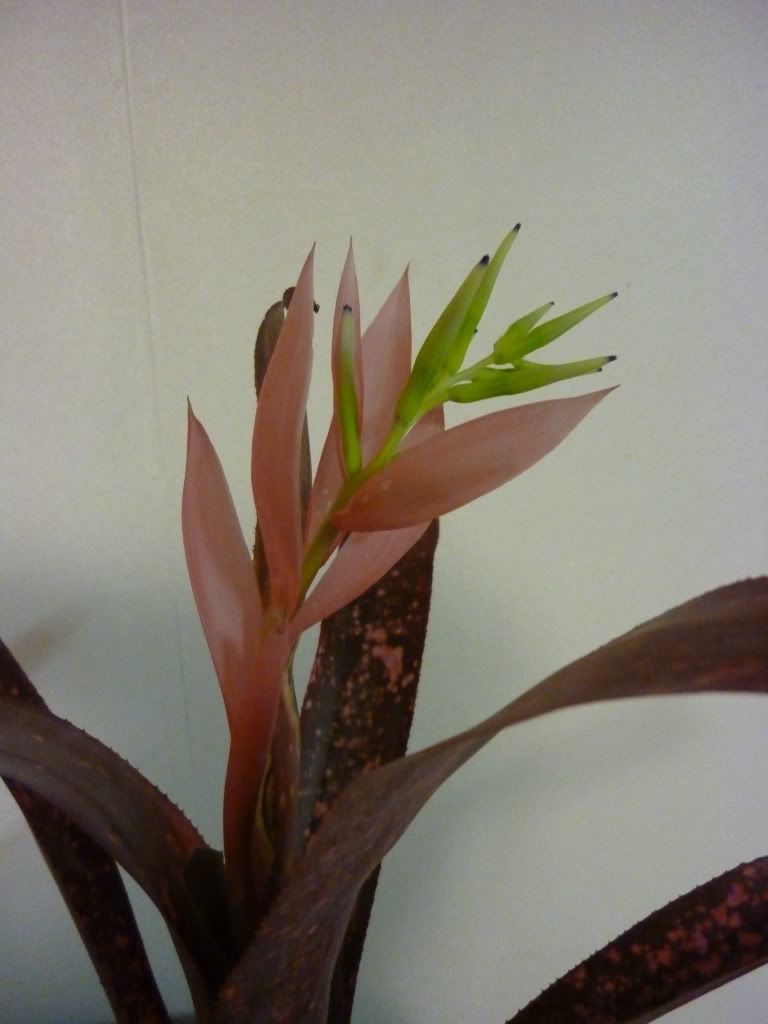 2) My T. Cyanea Got scorched 2 months ago on a really dry day, the centre was totally brown and I though it was dead. But I hada look at it today and it looks like it is flowering? Would stress bring this on? Because I thought T. Cyanea was a winter bloomer.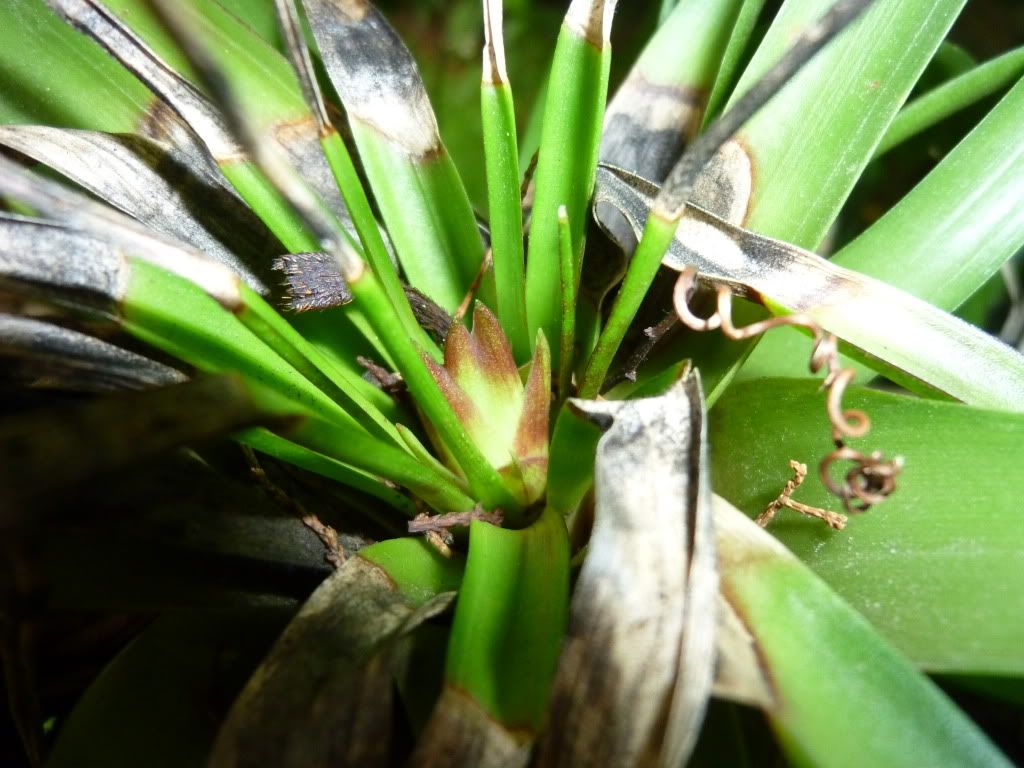 Thanks in advance.