Have you got a gruberi ?
paul_t23
(Coastal Sydney)
February 21, 2009
I was fascinated by Vriesea ospinae gruberi the first time I saw a picture of one, and I managed to get my first one a bit over a year ago. Since then I've decided to try to get hold of each different one I can put my hands on!
I love the overall effect these plants have - I love their detailed patterning, I love the way different clones give so many different variations on the same theme and I love the way they change through the year.
Just five in the collection so far, but increasing steadily. A few pics of mine below - it would be great to see pictures from everyone else!
The collection so far
Tiger Tim today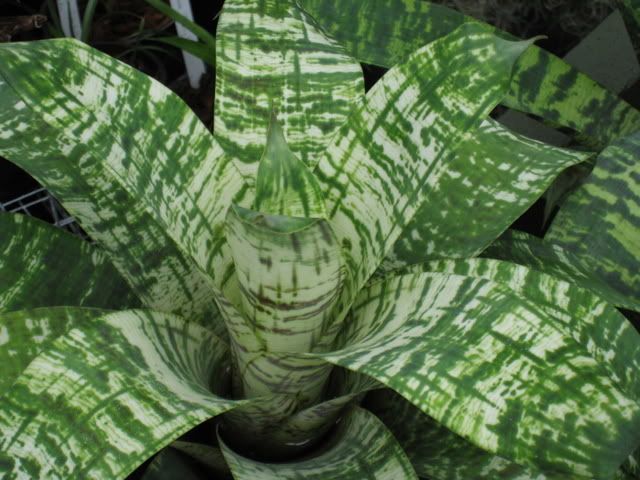 Tiger Tim 2 months ago
Yellow one today
Yellow one 2 months ago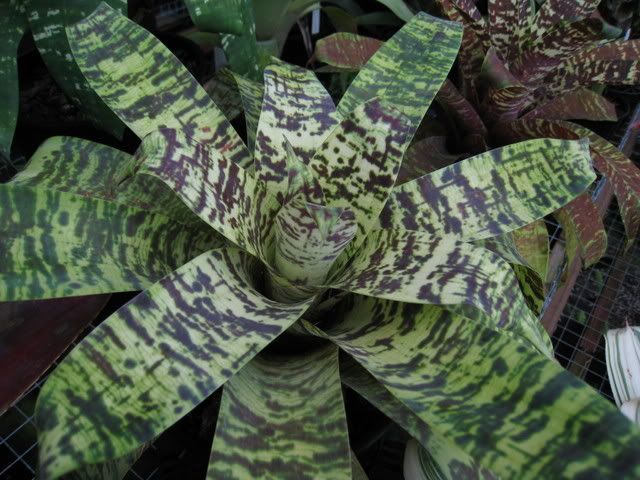 Purple one today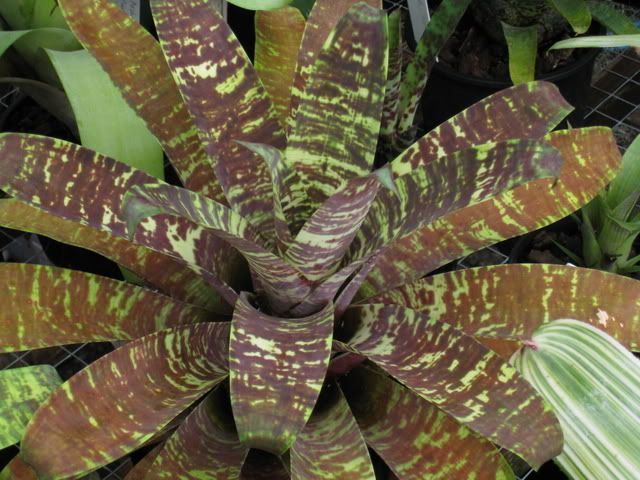 Purple one 2 months ago
New one - wonder what colours it will go?
Tiger? occasionally sold as Tiger Tim but seems to be a bit different in the flesh - stiffer, more upright leaves and more white, extending right out along leaves. Had to go halves with a mate to get this on eBay. It lives over at his place - I'm waiting desperately for a pup!
Looking forward to seeing your pics! Cheers, Paul