have: trade: 10th annual native plant garden tour tickets
I have 4. Would like to trade for succulent clippings to start my garden- most interested in Aeoniums, not interested in aloes or cactus.
Also will trade for rocks to use for edging in my garden. I don't need boulders! :) Smallish to medium rocks are preferred. Please see a pic for size reference.
I am located in Woodland Hills and Culver City (91335 and 90323 - CA), willing to travel up to 15 miles from either city.
About the Tour
The Theodore Payne Native Plant Garden Tour is a unique adventure: a two-day self-guided journey through 35 or more of the Los Angeles regionâÂÂs most beautiful and inspiring home landscapes. At each location, youâÂÂll meet garden owners, designers, knowledgeable docents and fellow gardeners.
Planning Your Tour
The gardens are divided into two groups: one group open Saturday, April 6, and a second group open Sunday, April 7, 2013. Tour hours are 10:00 a.m. to 5:00 p.m. each day.
Saturday gardens are located inland, with destinations in the San Fernando and San Gabriel valleys and around downtown L.A., along with one high-elevation garden in Acton (near the Antelope Valley). Sunday gardens are primarily on the Westside, with locations from Santa Monica to the South Bay, with two stops in Oxford Square (near West Adams).
See the complete list of gardensor an overview of features, including slopes, edibles, recycled hardscape materials, child-friendly design, and more.
How to Attend
Tour tickets are $10 per person for members, and $15 per person for non-members. Tickets are available in our online store, by phone at (818) 768-1802, or at our Sun Valley headquarters.
Each ticket includes admission for a single visitor to all gardens across both days, and a printed color guide with addresses and driving directions. The tour is self-guided so you can make your own itinerary and go at your own pace. Guides will be sent to ticketholders via postal mail beginning late March 2013.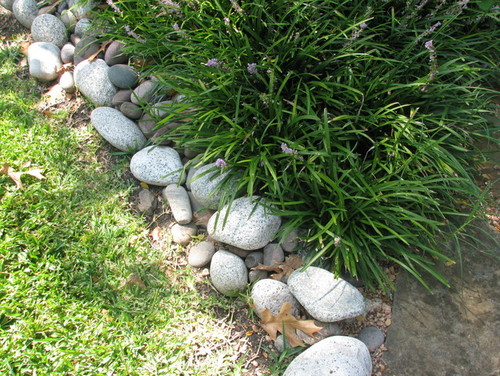 This post was edited by black.thumb on Mon, Apr 1, 13 at 12:47